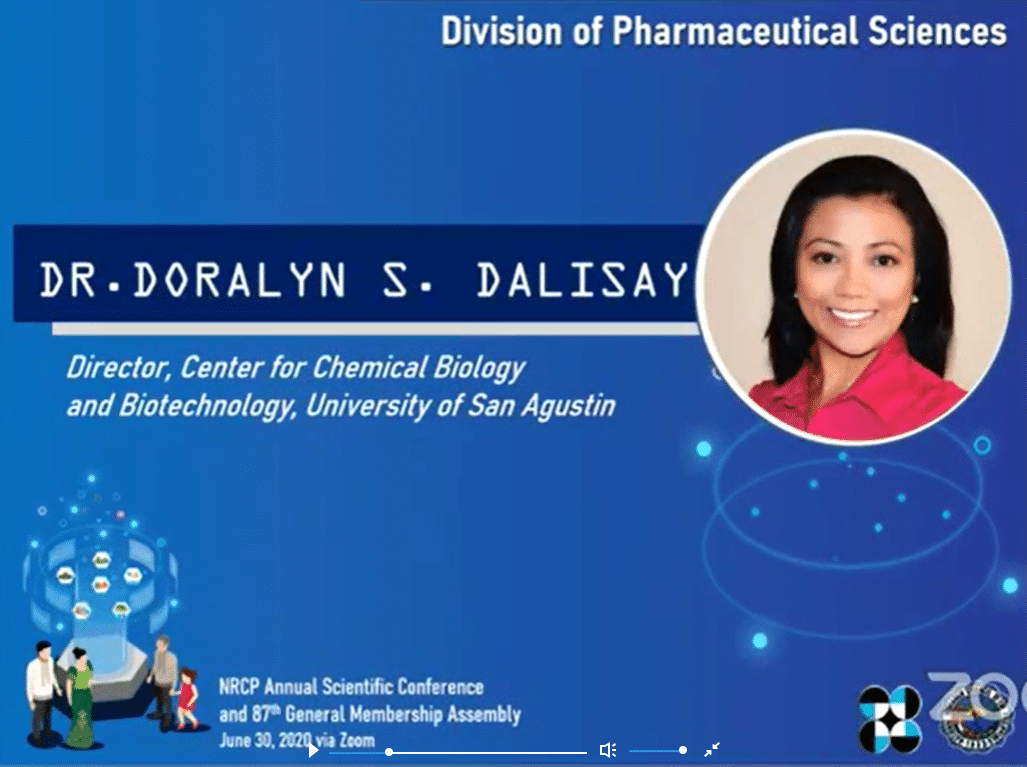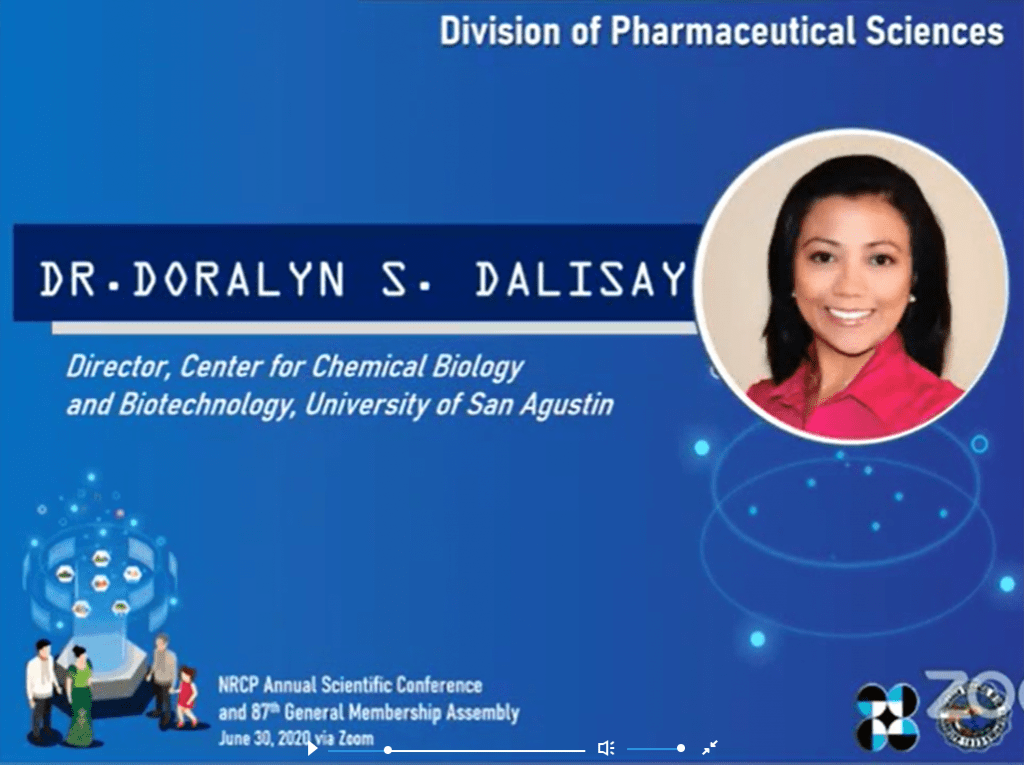 ​Dr. Doralyn S. Dalisay, Director of the Center for Chemical Biology and Biotechnology of University of San Agustin (USA) is the recipient of the prestigious 2019 NRCP Achievement Award for the Division of Pharmaceutical Sciences. The award was given today, June 30, 2020, during the virtual NRCP Annual Scientific Conference and 87th General Membership assembly that was attended by nearly 1000 NRCP members from various parts of the country and the world. Further, this award is a milestone for USA because this is the first time that the Department of Science and Technology – National Research Council of the Philippines (DOST-NRCP) recognized the quality and national competitiveness and of the research achievements of a USA faculty member. Created in 1933, DOST-NRCP is the oldest collegial body in science, technology, and the arts in the Philippines and in Asia.
Dr. Dalisay is renowned for her pioneering work on biodiversity, chemodiversity, and bioactivity of marine sediment-derived actinobacteria collected from as far north as Batanes to Davao Oriental in the southeastern tip of the Philippine archipelago. Her NRCP-funded research project produced a library consisting of more than 3,000 diverse marine sediment-derived actinobacteria that serves as a biobank of natural compounds for development into antibiotic and anticancer agents. Dr. Dalisay is also a DOST Balik Scientist Awardee and the current Chair of NRCP Visayas Regional Cluster.
The NRCP Achievement Awards, which began in 1979, honor many outstanding Filipino scientists and researchers based on their productivity and quality of scholarly work. The research field must fall under the following categories: government, educational and international policy, medical science, pharmaceutical science, mathematical science, biological science, agriculture and forestry, engineering and industrial research, chemical science, humanities, earth and space science, and veterinary medicine. The other recipients for this year's awards come from Philippine Normal University, UP Diliman, Philippine Nuclear Research Institute, Philippine Rice Research Institute, Cebu Technological University, and UP Los Baños.