ADVISORY FROM THE ADMISSIONS, SCHOLARSHIPS AND PLACEMENT OFFICE (ASPO)
To all Incoming Senior High School Learners and Their Guardians: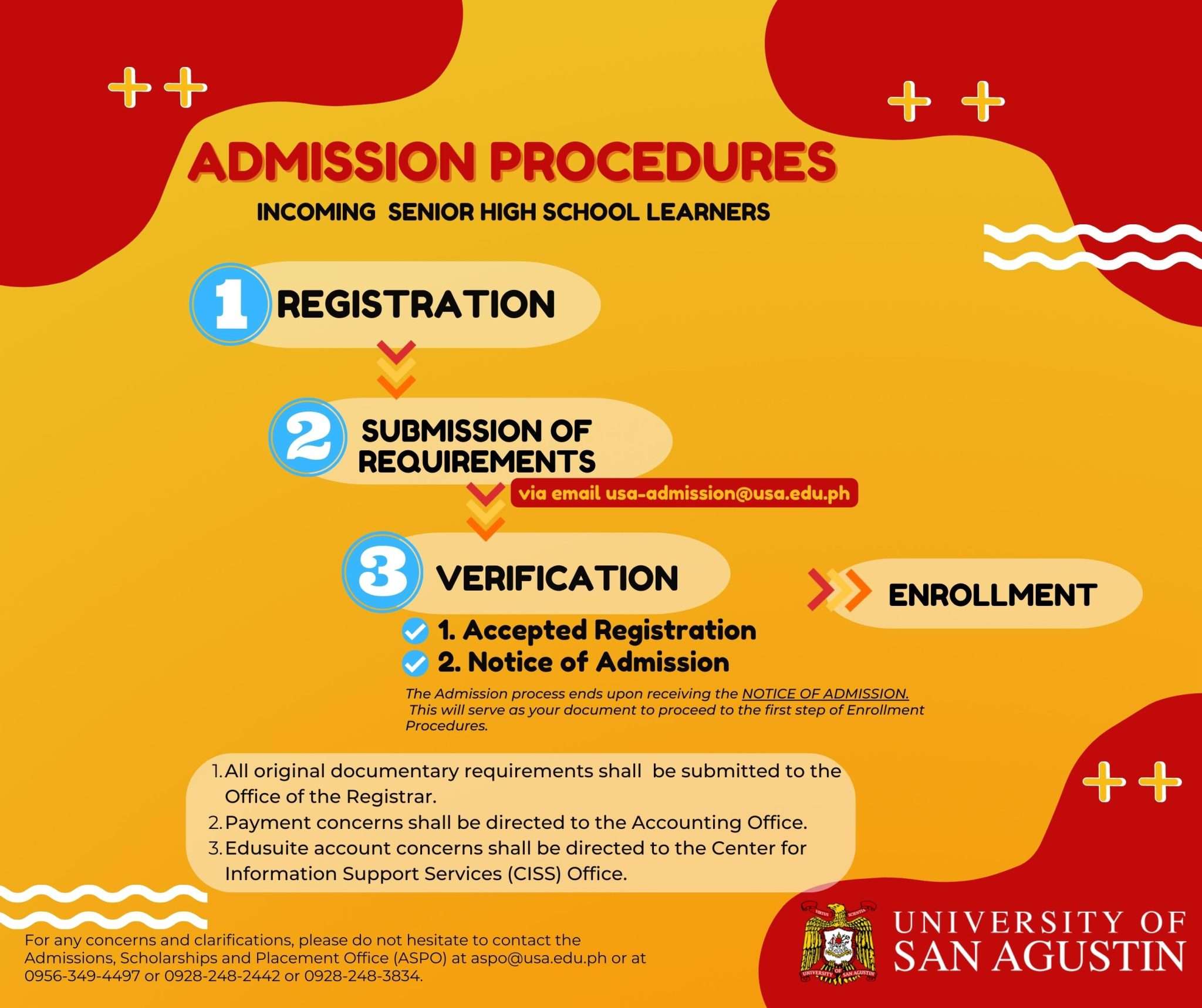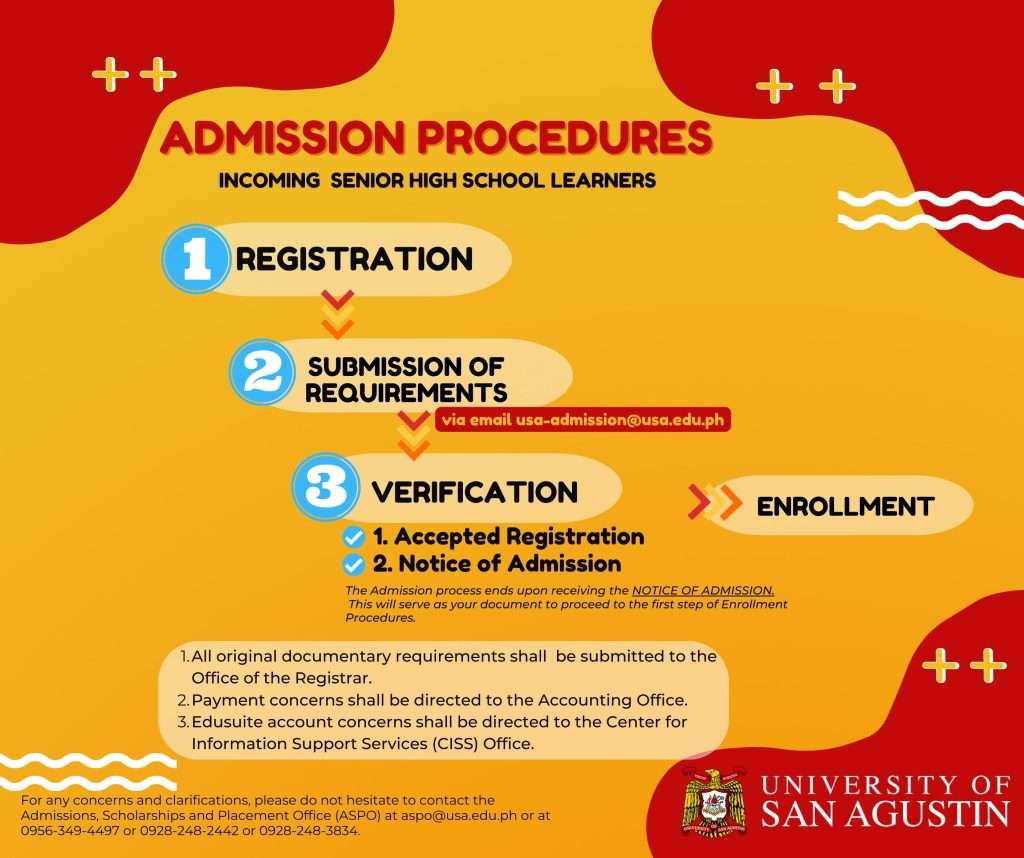 Please be advised of the following admission procedures.
1. Registration
2. Submission of Requirements via email usa-admission@usa.edu.ph.
3. Verification

Kindly check your registered email accounts provided upon registration if you have received the following notifications sent by ASPO.
1. Accepted Registration
2. Notice of Admission

*The Admission process ends upon receiving the NOTICE OF ADMISSION.
This will serve as your document to proceed to the first step of Enrollment Procedures.

Please be reminded of the following.
1. All original documentary requirements shall be submitted to the Office of the Registrar.
2. Payment concerns shall be directed to the Accounting Office.
3. Edusuite account login concerns shall be directed to the Center for Information Support Services (CISS) Office.

For any concerns and clarifications, please do not hesitate to contact ASPO at aspo@usa.edu.ph or 0956-349-449/ 0928-248-2442/ 0928-248-3834.Please be guided accordingly.
FIXED