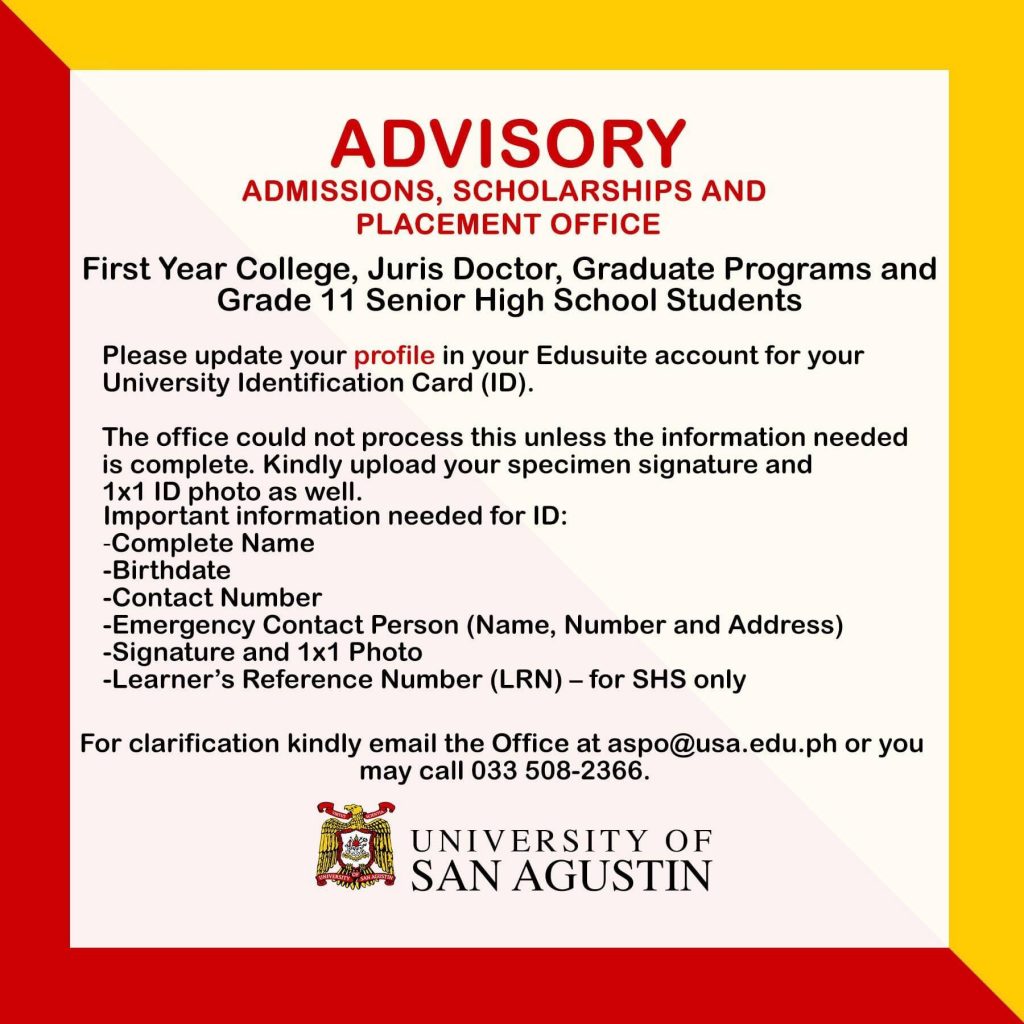 To all First Year College, Juris Doctor, Graduate Programs and Grade 11 Senior High School Students:
Please update your profile in your Edusuite account for your
University Identification Card (ID). The office could not process this unless the information needed is complete. Kindly upload your specimen signature and 1×1 ID photo as well. (See screenshot photos of your Edusuite Profile for reference)
Important information needed for ID:
-Complete Name
-Birthdate
-Contact Number
-Emergency Contact Person (Name, Number and Address)
-Signature and 1×1 Photo
-Learner's Reference Number (LRN) – for SHS only
For clarification kindly email the Office at aspo@usa.edu.ph or you
may call 033 508-2366.