To All Subscribers of Yearbook 2018: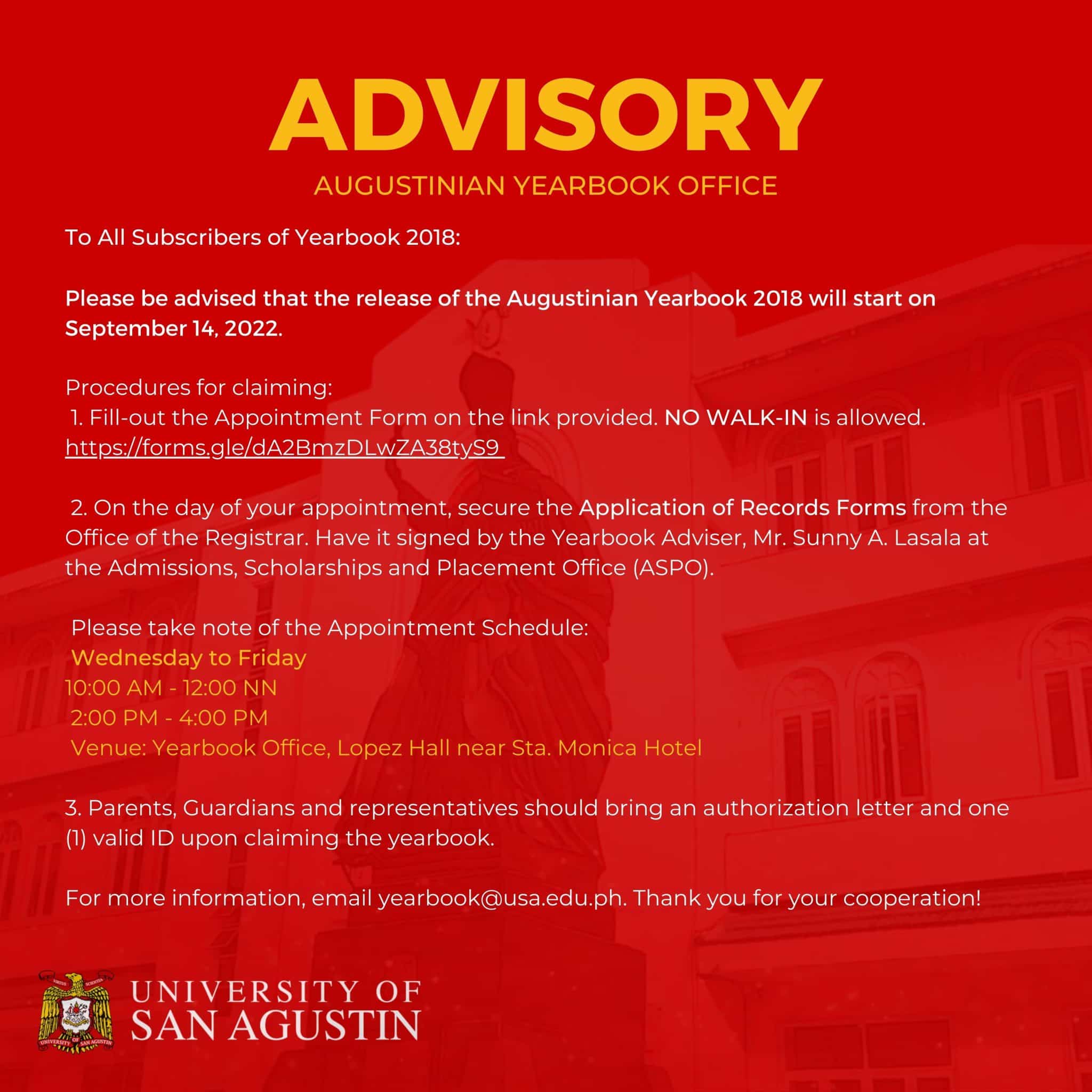 Please be advised that the release of the Augustinian Yearbook 2018 will start on September 14, 2022.
Procedures for claiming:
1. Fill out the Appointment Form on the link provided. NO WALK-IN is allowed.
https://forms.gle/dA2BmzDLwZA38tyS9
2. On the day of your appointment, secure the Application of Records Forms from the Office of the Registrar. Have it signed by the Yearbook Adviser, Mr. Sunny A. Lasala at the Admissions, Scholarships and Placement Office (ASPO).
Please take note of the Appointment Schedule:
Wednesday to Friday
10:00 AM – 12:00 NN
2:00 PM – 4:00 PM
Venue: Yearbook Office, Lopez Hall near Sta. Monica Hotel
3. Parents, Guardians and representatives should bring an authorization letter and one (1) valid ID upon claiming the yearbook.
For more information, email yearbook@usa.edu.ph. Thank you for your cooperation!