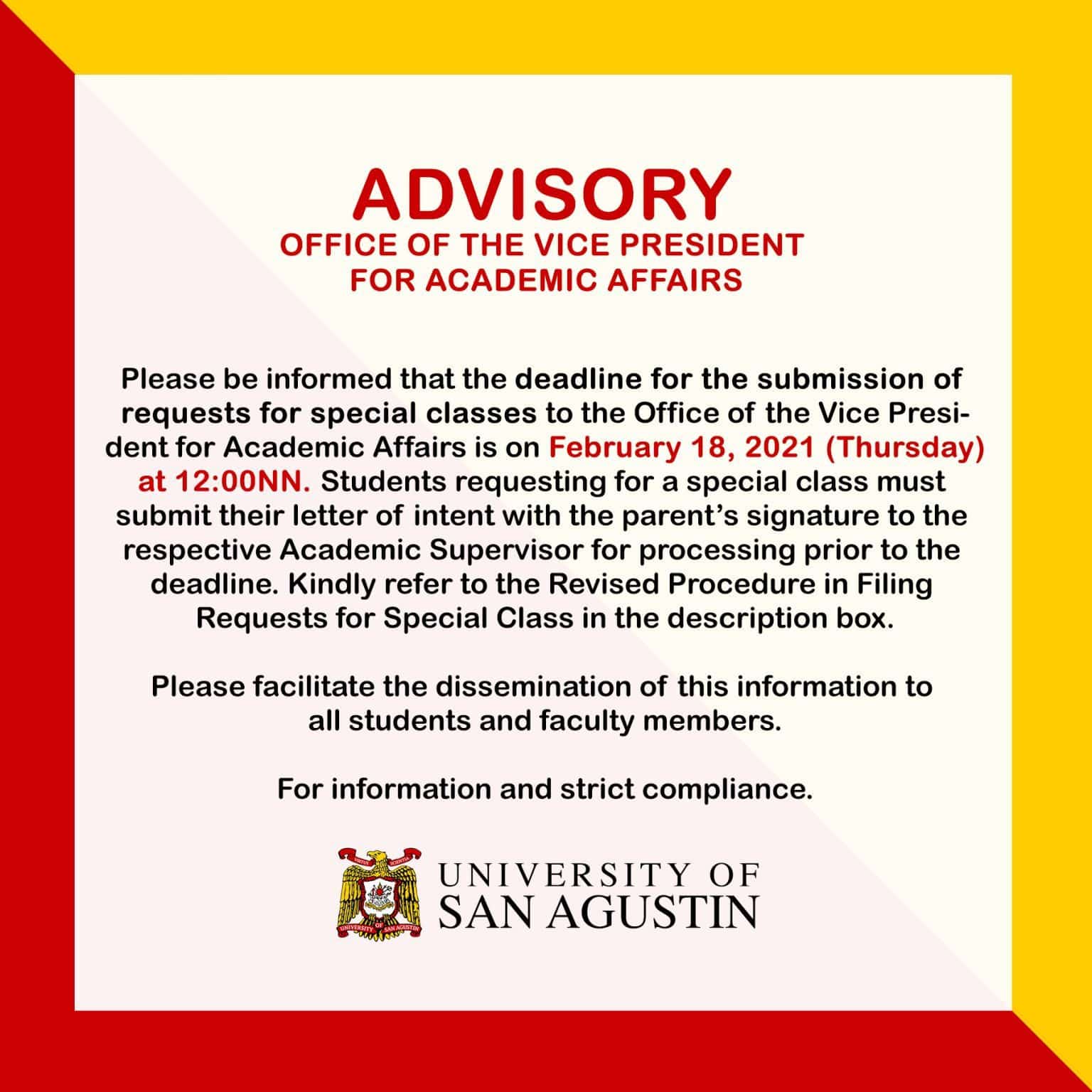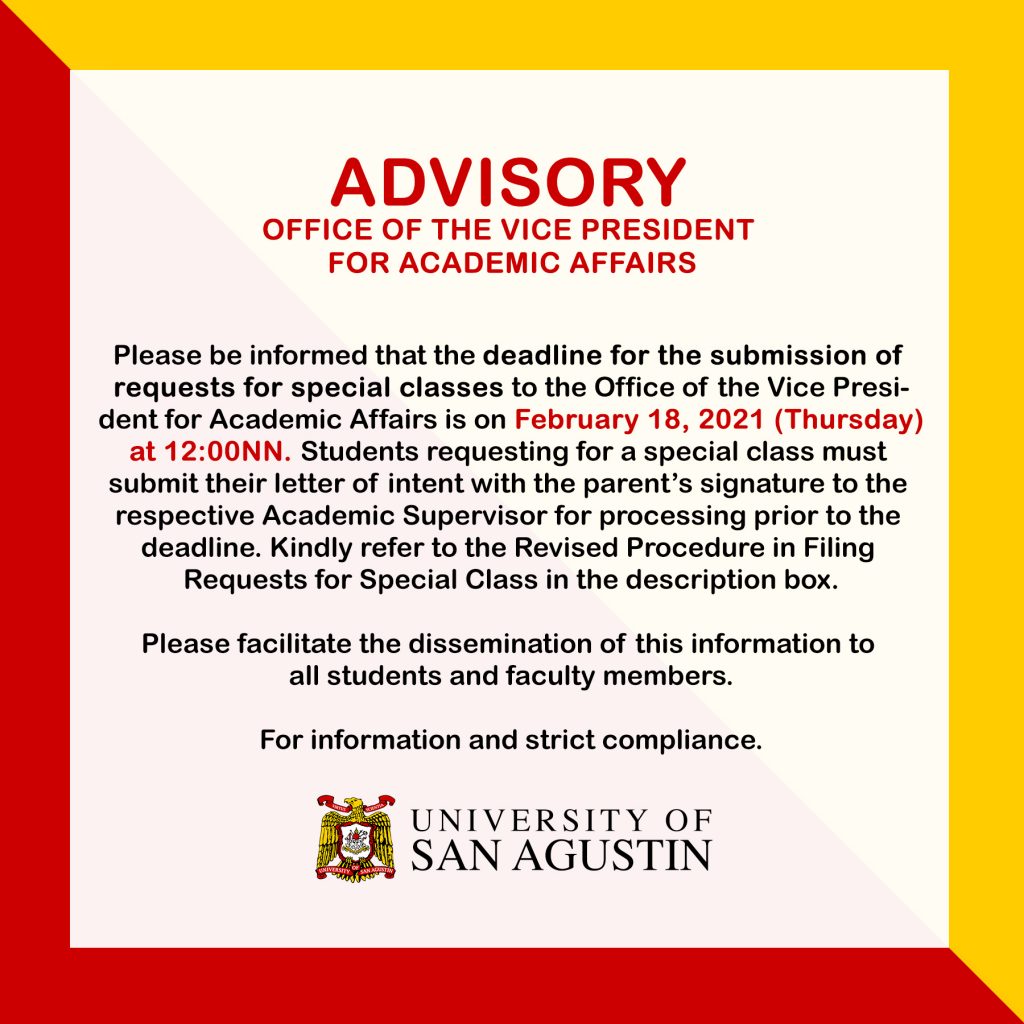 Please be informed that the deadline for the submission of requests for special classes of the Office of the Vice President for Academic Affairs is on February 18, 2021 (Thursday) at 12:00 NN. Students requesting for a special class must submit their letter of intent with the parent's signature to the respective Academic Supervisor for processing prior to the deadline. Kindly refer to the Revised Procedure in Filing Requests for Special Class in the description box.
Please facilitate the dissemination of this information to all students and faculty members.
For information and strict compliance.