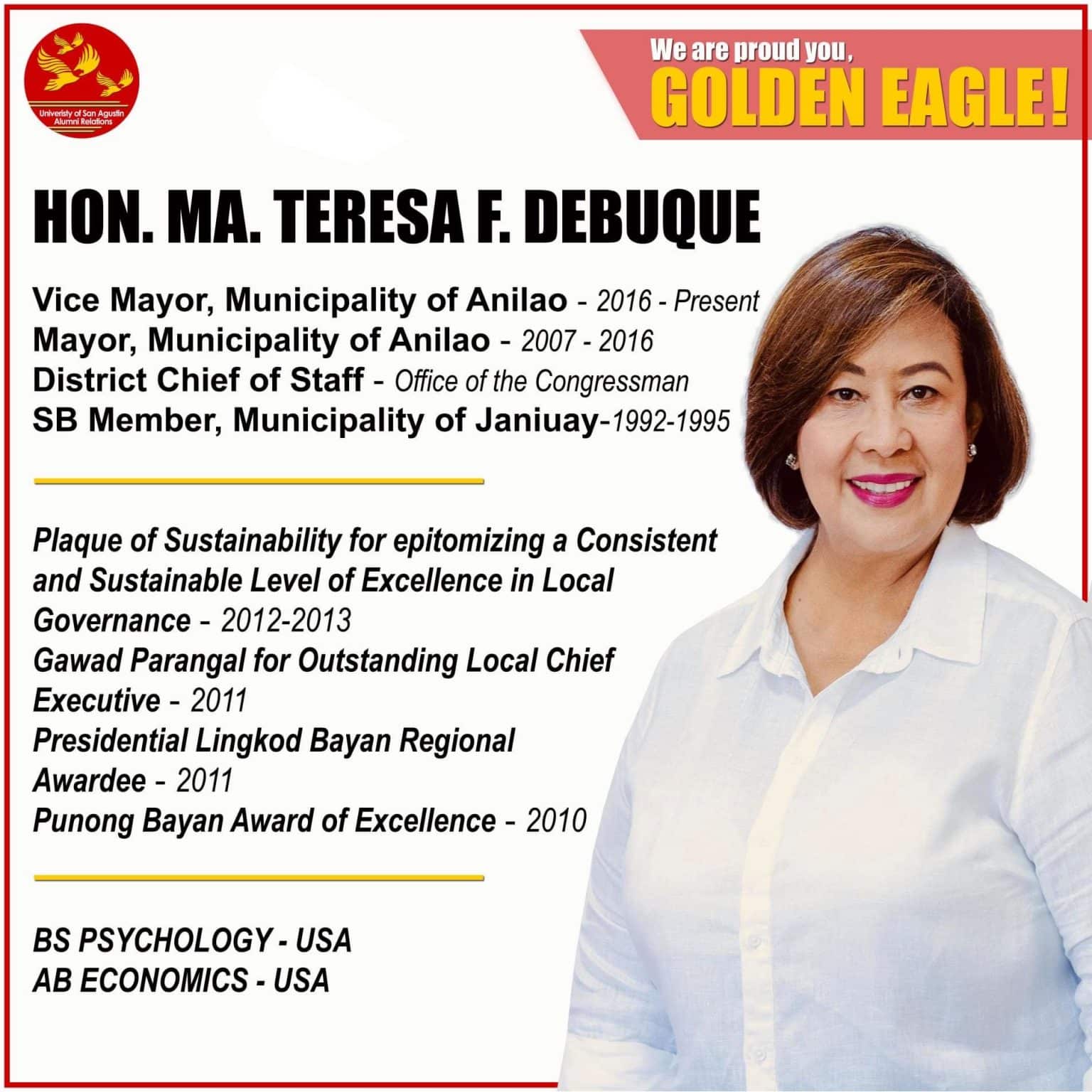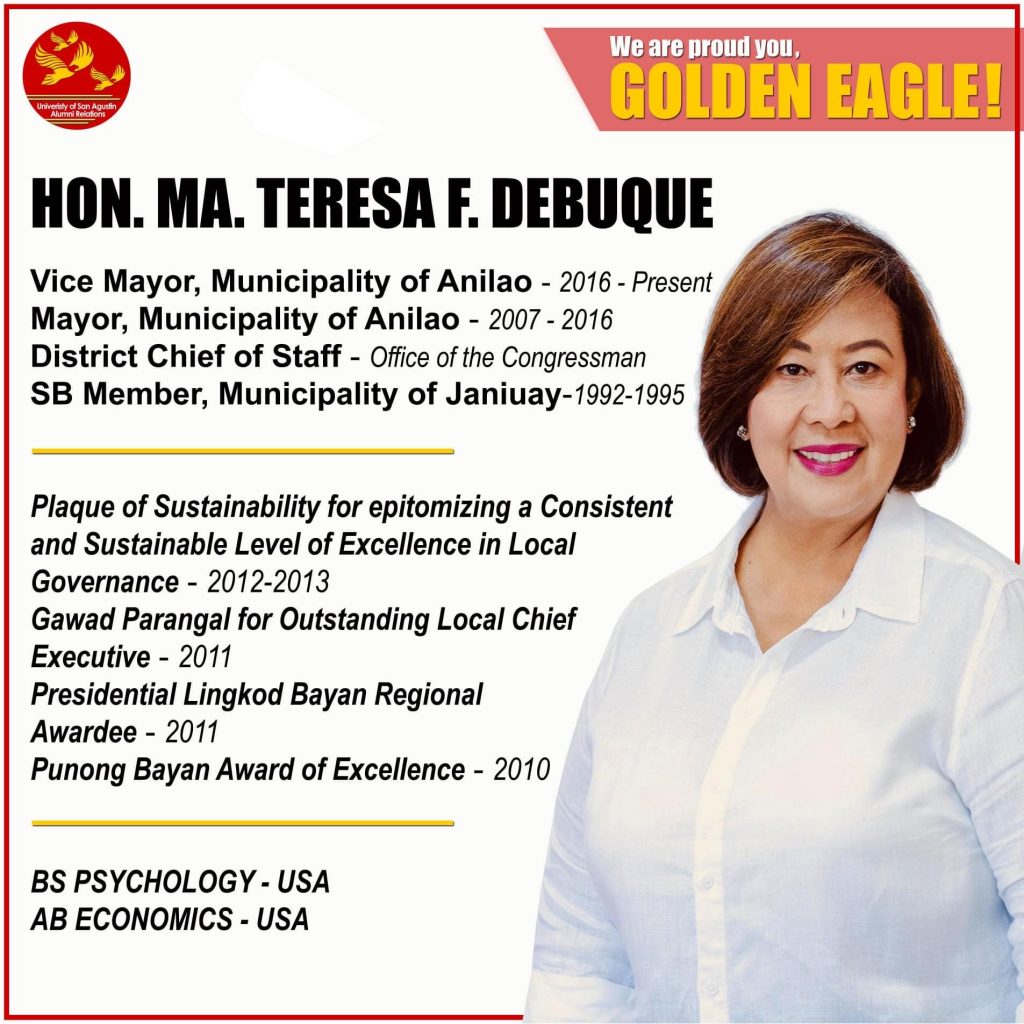 An Augustinian Alumna is an Empowered Woman


Hon. Ma. Teresa Formacion-Debuque, a double-degree graduate of the University (BS Psychology and AB Economics), is an empowered woman, and she has proven this to be true again and again. Her political career started in 1992, where she conquered many trials since then. She even became the President of the League of the Municipal Mayors from 2010 to 2013. Currently, she serves as the Vice Mayor of the Municipality of Anilao.
In her several years of service, she has made a great impact in the community through her social, economic, and environmental services, such as the Mobile Learning Cab, Shrimp Paste Processing Project, Bamboo for Life Program, among countless others, as well as administrative governance, where under her administration, the automation of the Internal Control and Accounting System, Public Servants' Day, and many others, came into reality. 
For the abovementioned reasons, she was showered with awards. To name a few, she was given the Gawad Parangal for Outstanding Local Chief Executive by the Association of Social Welfare and Development Officers of the Philippines and the Department of Social Welfare and Development (DSWD) Office, Presidential Lingkod Bayan Regional Award by the Civil Service Commission Regional Office VI, and Punong Bayan Award of Excellence by the League of Municipalities-National Chapter.

Under her administration, the Municipality of Anilao also gained recognition, including the Seal of Good Local Governance by the Department of Interior and Local Government from 2017 to 2019, as well as acknowledgement as the No.1 in the Province of Iloilo for being the Most Child-Friendly Local Government Unit in 2018 by the DSWD.

Internationally, Hon. Debuque is the only Filipino chosen to be a panelist by the European Commission and the Polish Presidencia of the Council of European Union in the 6th edition of the European Development Days at Warsaw, Poland last December 11-15, 2011, entitled "Spotlight on Decentralization:  Strengthening Local Governance and Accountability Mechanisms-Translating Development Strategies into Results at the Local Level". She was also in partnership with Danish Trade Union Council for International Development Cooperation on "Social Dialogue" in 2014, and with  the Philippine Council for Women-Agencies Española de Cooperacion International Internacional para el Desarollo on Gender and Development in 2013-2015, and with Singapore Management University on "Project Luminaire."


Truly, our Augustinian Alumna is an empowered woman! Soar high, Golden Eagle Ma. Teresa Formacion-Debuque.