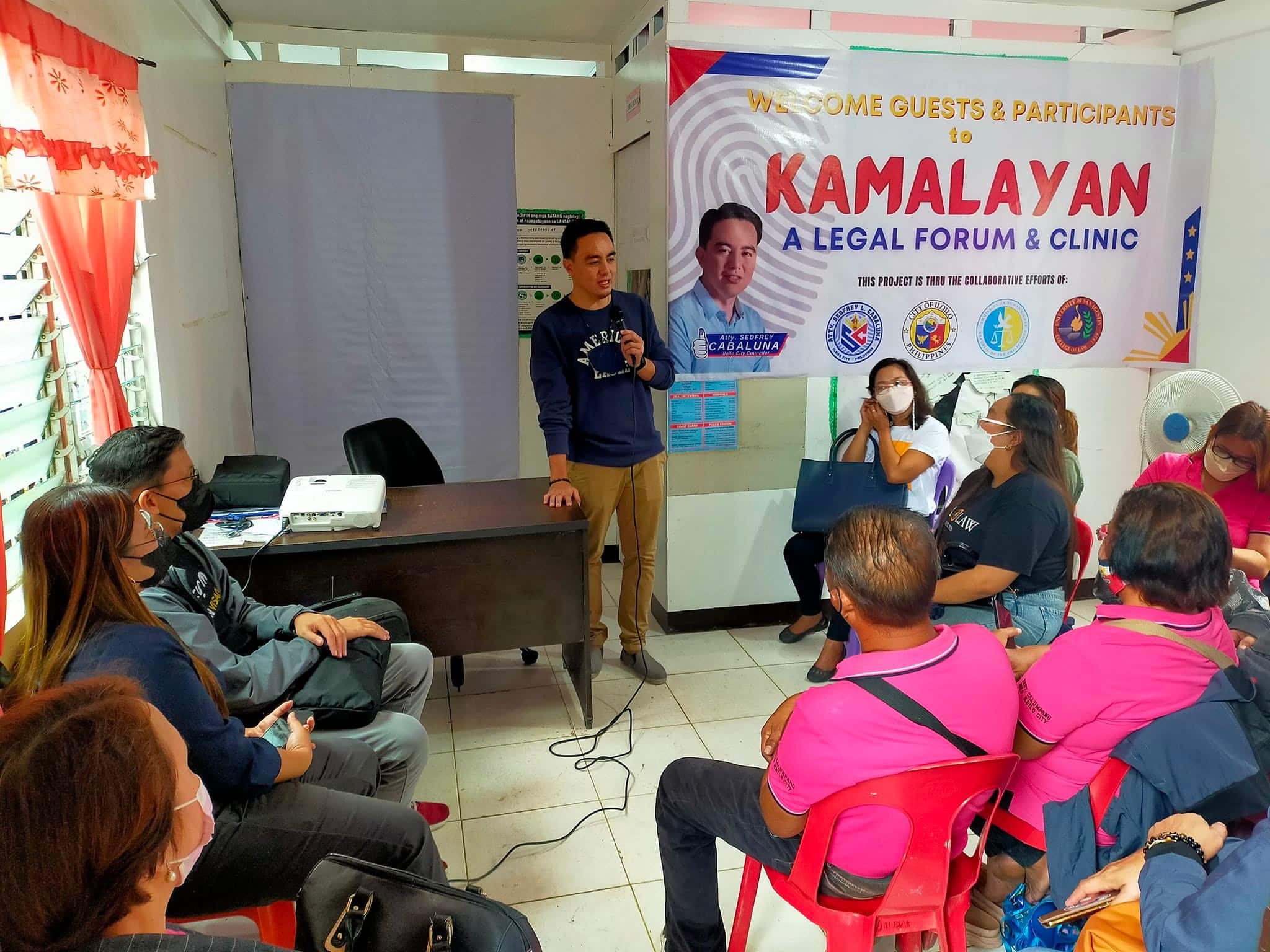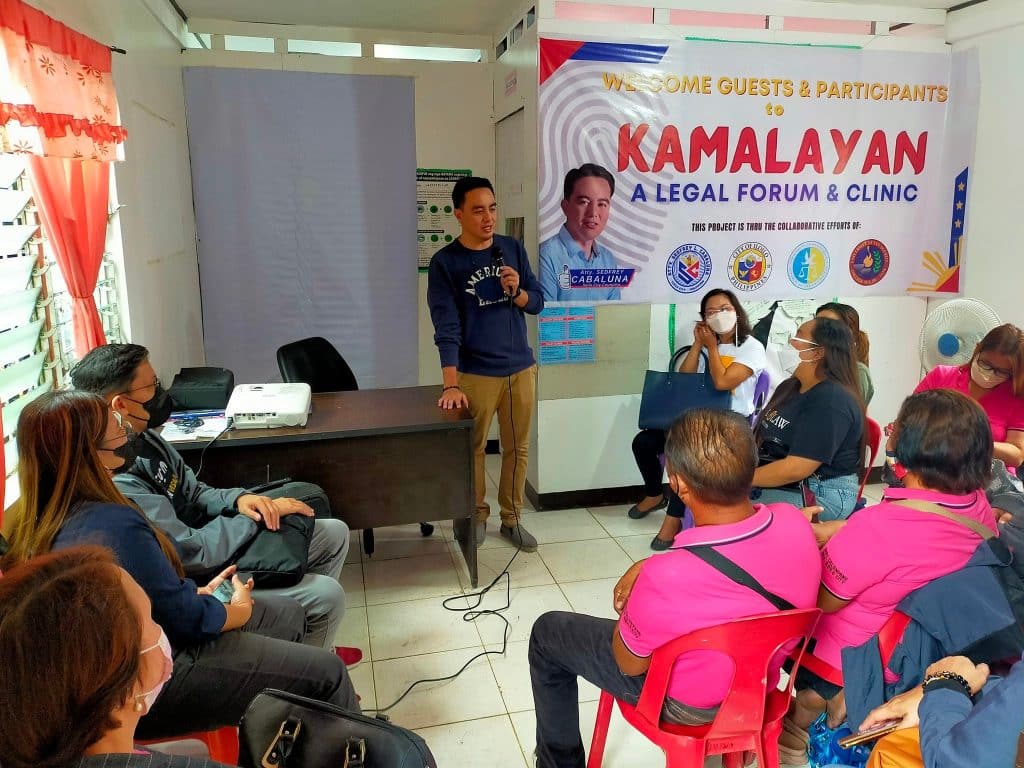 On July 30, at the Brgy. Hall of Brgy. Calumpang, Molo, Iloilo City, our Golden Eagle and number one Councilor of the City of Iloilo, Atty. Sedfrey Cabaluna spearheads the execution of his legal initiative for the people entitled KAMALAYAN: A legal forum & clinic.
This activity was divided into two fora: one is a talk on the Commission of Human Rights (CHR) and R.A. No. 9262 conducted by CHR; another is a talk on the Lupon ng Barangay spearheaded by the University of San Agustin College of Law Clinical Legal Education Program practitioners.
With around 60 participants, this opportunity to bring legal aid to the barangays is off to a good start.
Atty. Cabaluna earned his Bachelor of Arts in Political Science and completed his Law degree at the University.
The Augustinian community is proud of you!
#VivaSanAgustin