ADVISORY FROM THE ADMISSIONS, SCHOLARSHIPS AND PLACEMENT OFFICE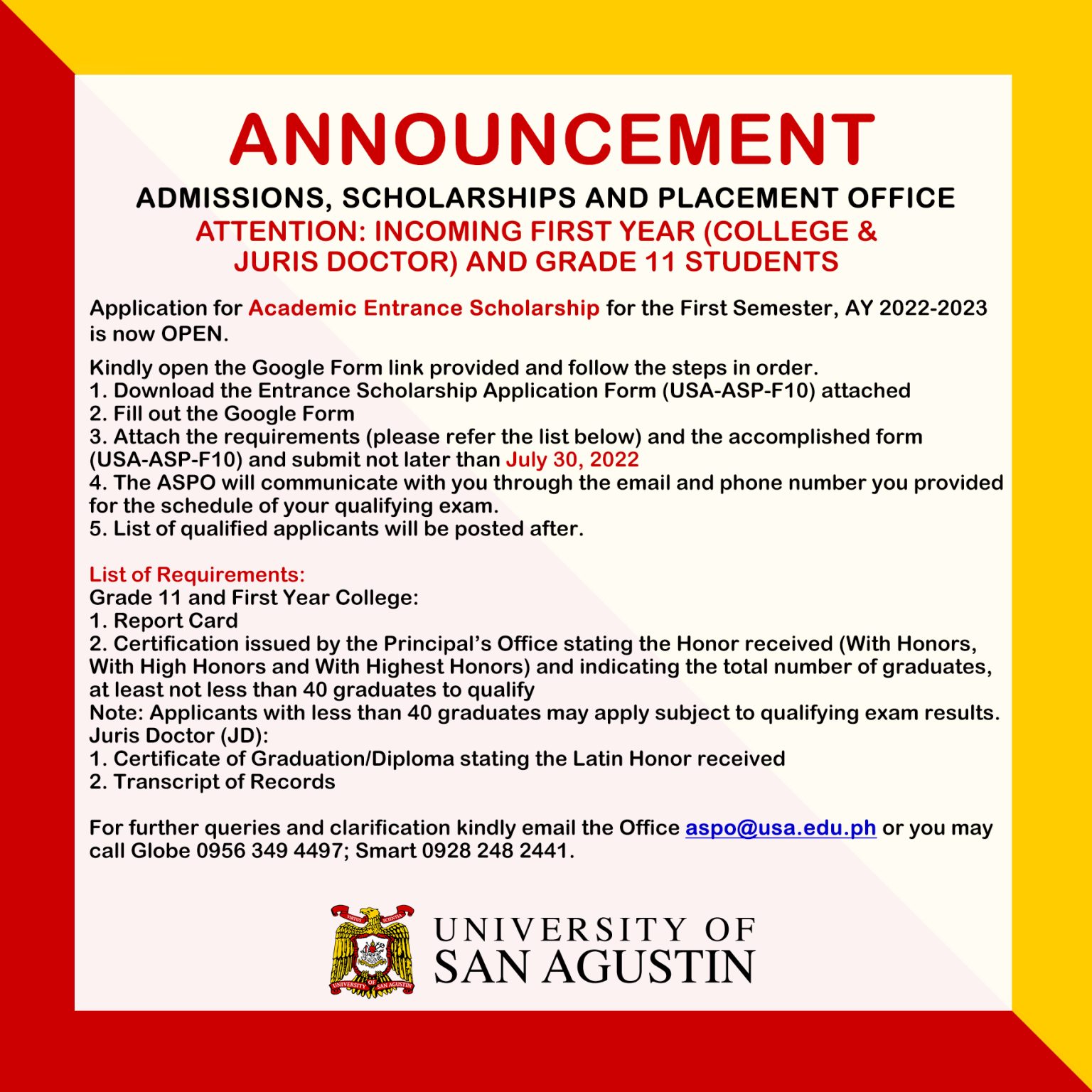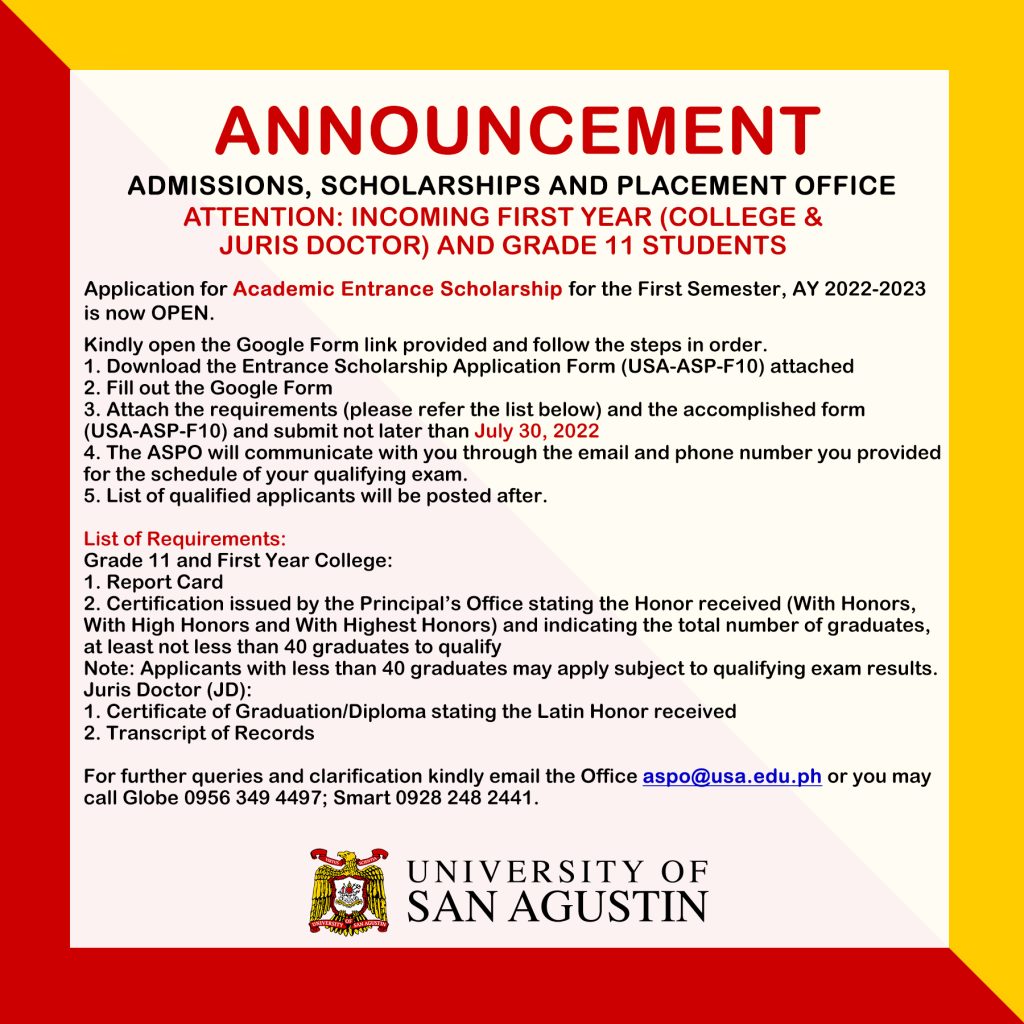 Application for Academic Entrance Scholarship for the First Semester, AY 2022-2023 is now OPEN. 
Kindly open the Google Form link: https://docs.google.com/forms/d/e/1FAIpQLSd1oGeGoGBpcbkFI7ZI-jd1jDl3uKupoQpRCLhRQ-jOHGIgFg/viewform and follow the steps in order. 

1. Download the Entrance Scholarship Application Form (USA-ASP-F10) attached 
2. Fill out the Google Form 
3. Attach the requirements (please refer the list below) and the accomplished form (USA-ASP-F10) and submit not later than July 30, 2022 
4. The ASPO will communicate with you through the email and phone number you provided for the schedule of your qualifying exam. 
5. List of qualified applicants will be posted after. 
List of Requirements: 
Grade 11 and First Year College: 
1. Report Card 
2. Certification issued by the Principal's Office stating the Honor received (With Honors, With High Honors and With Highest Honors) and indicating the total number of graduates at least not less than 40 graduates to qualify 
Note: Applicants with less than 40 graduates may apply subject to qualifying exam results. 

Juris Doctor (JD): 
1. Certificate of Graduation/Diploma stating the Latin Honor received 
2. Transcript of Records 

For further queries and clarification kindly email the Office aspo@usa.edu.ph or you may call Globe 0956 349 4497; Smart 0928 248 2441.