ADVISORY FROM THE ADMISSIONS, SCHOLARSHIPS AND PLACEMENT OFFICE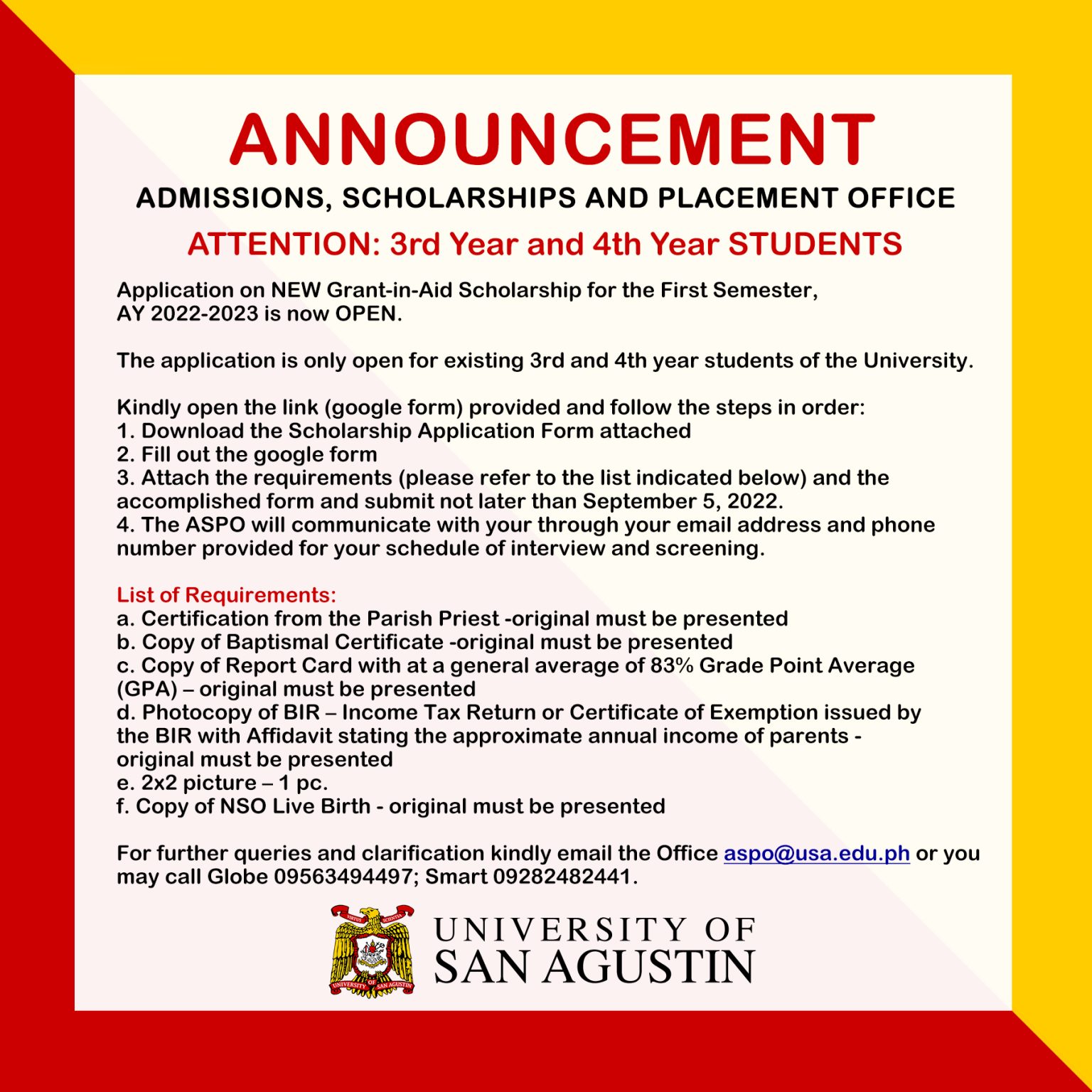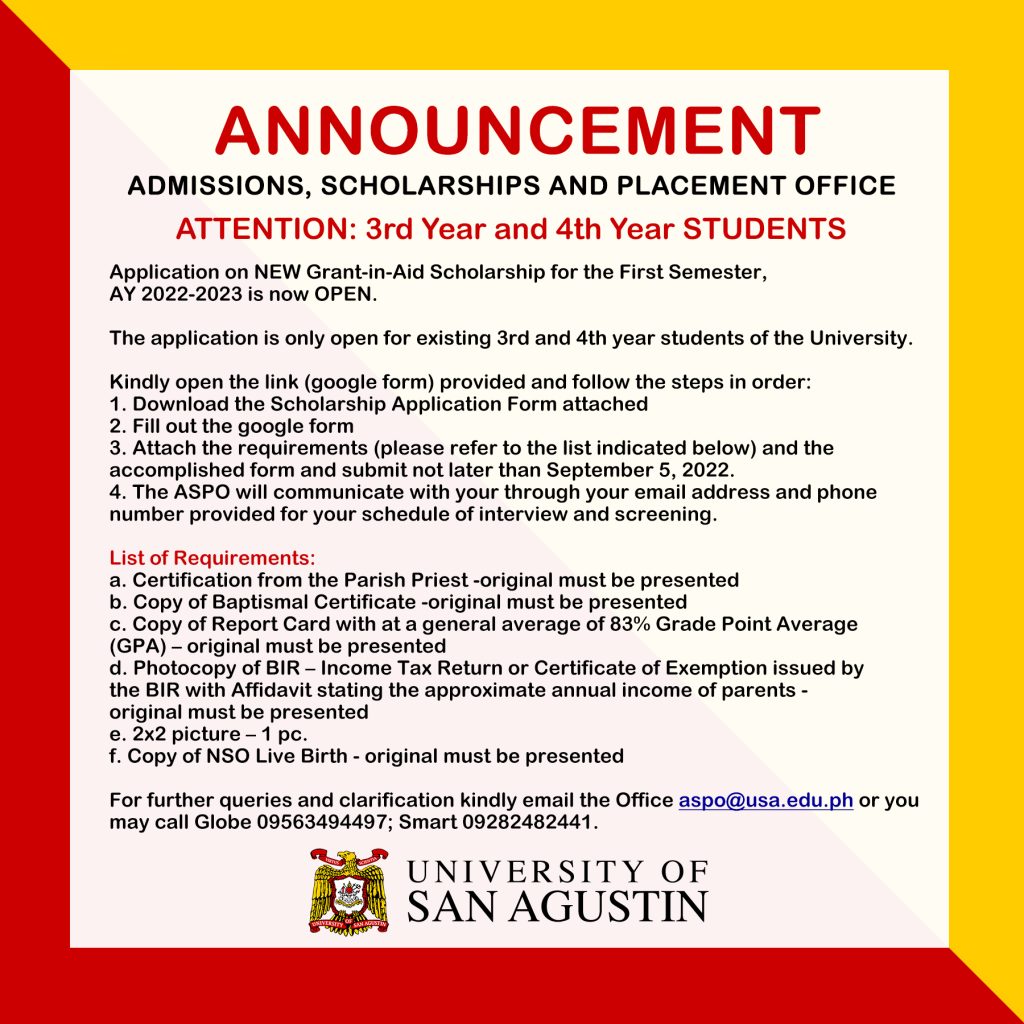 ATTENTION: 3rd Year and 4th Year STUDENTS
Application on NEW Grant-in-Aid Scholarship for the First Semester, AY 2022-2023 is now OPEN.

The application is only open for existing 3rd and 4th year students of the University.
Kindly open the link (google form): https://docs.google.com/…/1FAIpQLSfO9wijcLZDEk…/viewform and follow the steps in order:

1. Download the Scholarship Application Form attached
2. Fill out the google form
3. Attach the requirements (please refer to the list indicated below) and the accomplished form and submit not later than September 5, 2022.
4. The ASPO will communicate with your through your email address and phone number provided for your schedule of interview and screening.
List of Requirements:
a. Certification from the Parish Priest -original must be presented
b. Copy of Baptismal Certificate -original must be presented
c. Copy of Report Card with at a general average of 83% Grade Point Average (GPA) – original must be presented
d. Photocopy of BIR – Income Tax Return or Certificate of Exemption issued by the BIR with Affidavit stating the approximate annual income of parents – original must be presented
e. 2×2 picture – 1 pc.
f. Copy of NSO Live Birth – original must be presented

For further queries and clarification kindly email the Office aspo@usa.edu.ph or you may call Globe 09563494497; Smart 09282482441.