ADVISORY FROM THE ADMISSIONS, SCHOLARSHIPS AND PLACEMENT OFFICE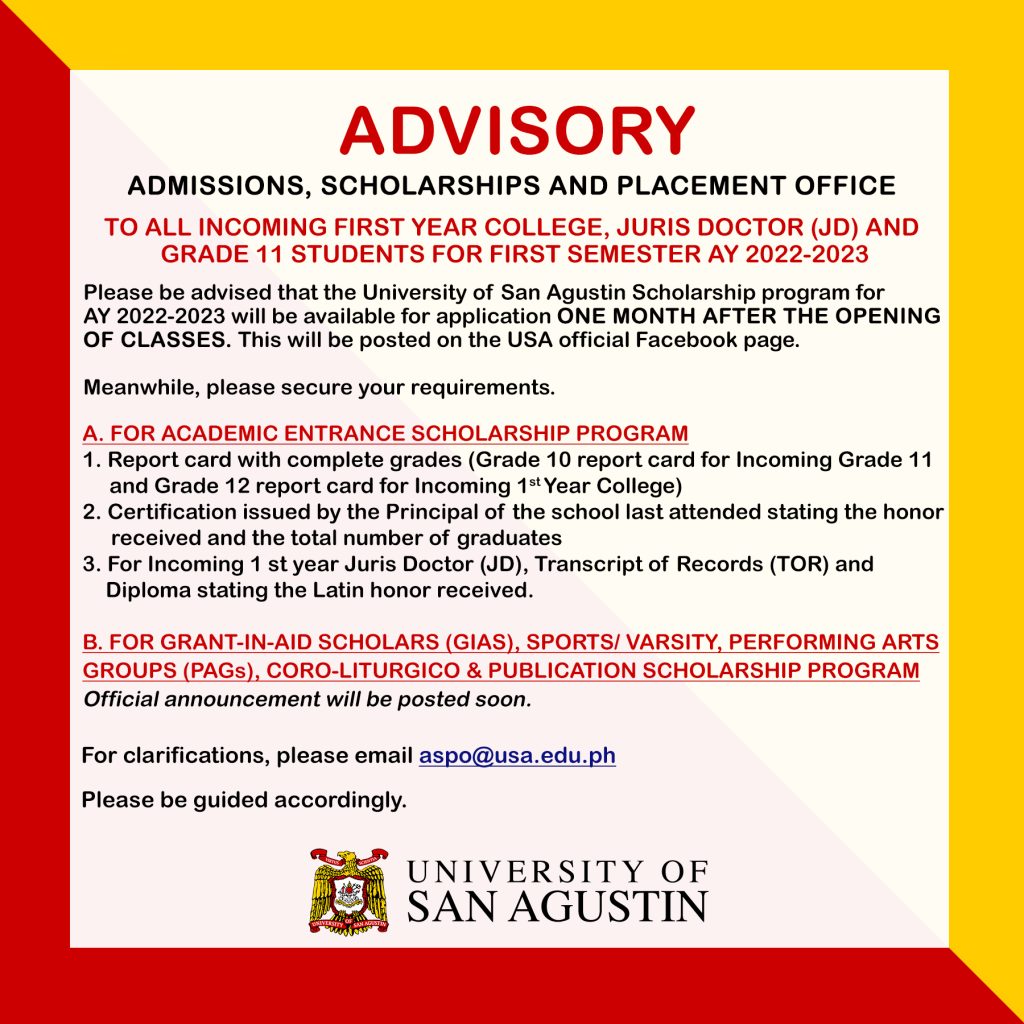 TO ALL INCOMING FIRST YEAR COLLEGE, JURIS DOCTOR (JD) AND GRADE 11 STUDENTS FOR 1st SEMESTER AY 2022-2023:
Please be advised that the University of San Agustin Scholarship program for AY 2022-2023 will be available for application one month after the opening of classes. This will be posted on the USA official Facebook page.
Meanwhile, please secure your requirements.
A. FOR ACADEMIC ENTRANCE SCHOLARSHIP PROGRAM
1. Report card with complete grades (Grade 10 report card for Incoming Grade 11
and Grade 12 report card for Incoming 1st Year College)
2. Certification issued by the Principal of the school last attended stating the honor
received and the total number of graduates
3. For Incoming 1 st year Juris Doctor (JD), Transcript of Records (TOR) and
Diploma stating the Latin honor received.
B. FOR GRANT-IN-AID SCHOLARS (GIAS), SPORTS/ VARSITY, PERFORMING ARTS
GROUPS (PAGs), CORO-LITURGICO & PUBLICATION SCHOLARSHIP PROGRAM
Official announcement will be posted soon.
For clarifications, please email aspo@usa.edu.ph
Please be guided accordingly.