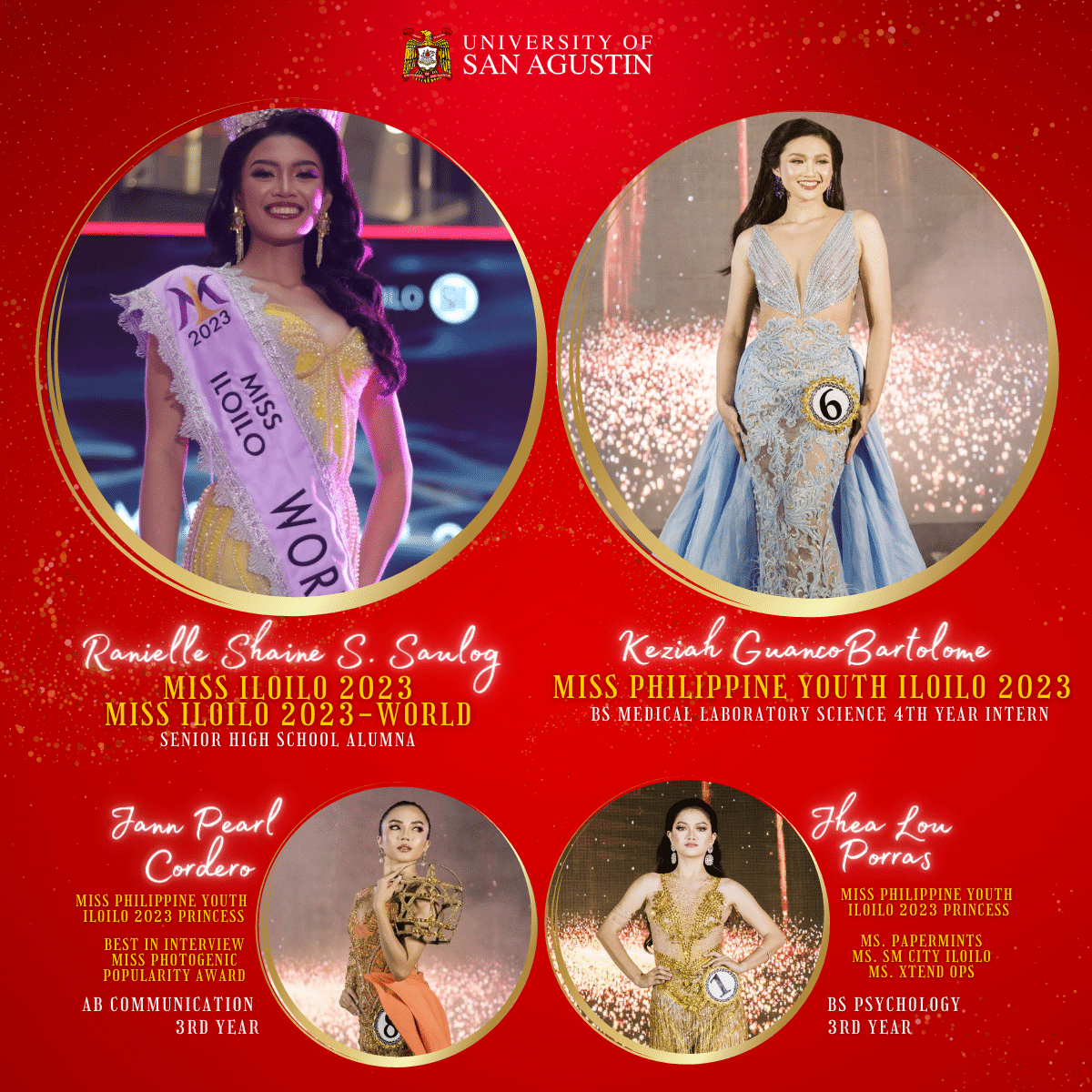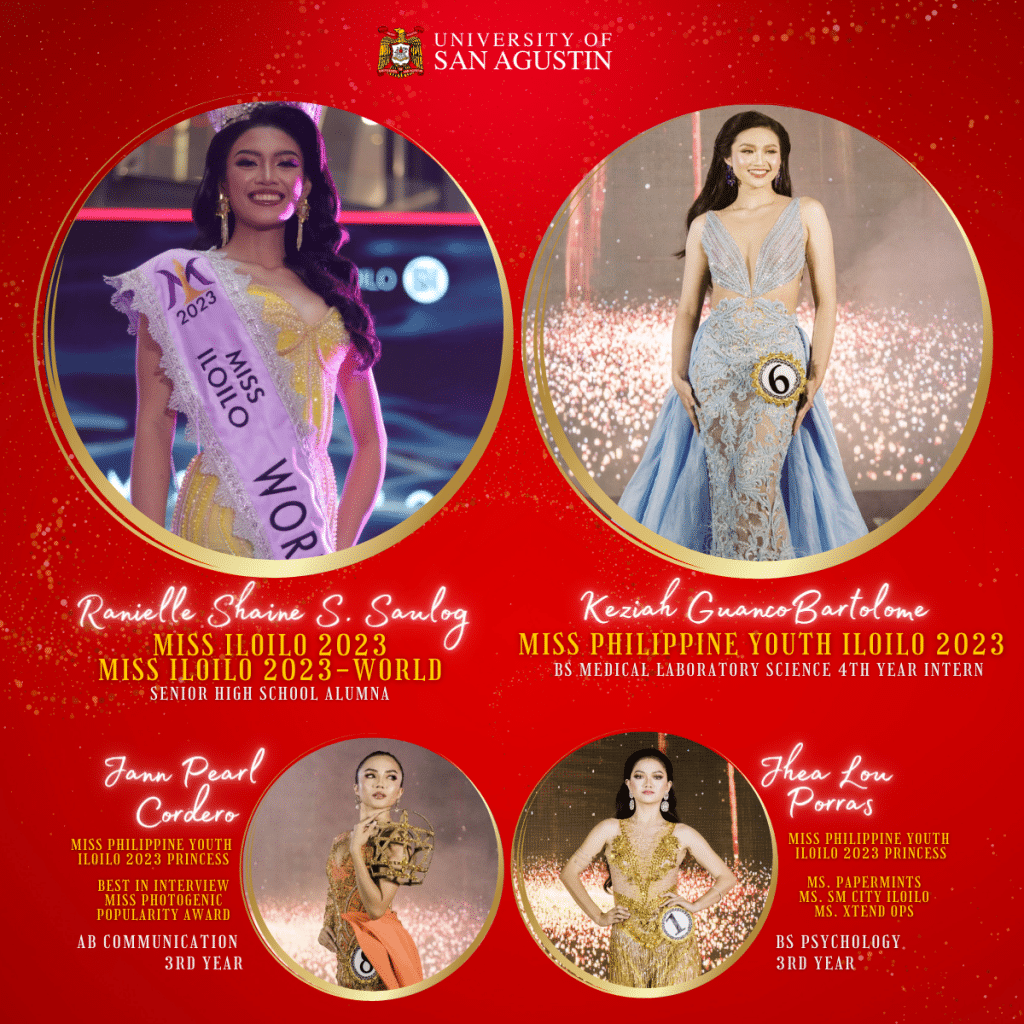 Four Augustinians dominated the local pageant scene here in the City of Iloilo last month at the concluded Mr. and Ms. Philippine Youth Iloilo last January 14 and Ms. Iloilo 2023 last January 18.
Senior high school alumna Ranielle Shaine S. Saulog was crowned Miss Iloilo 2023 and was given the chance to represent Iloilo in the Miss World stage as she was chosen to be Miss Iloilo 2023-World. The 19-year-old alumna from Cabatuan bested 17 other Ilonggas at the said pageant.
Medical Laboratory Science 4th Year Intern Keziah Guanco Bartolome was also victorious as she was crowned Miss Philippine Youth Iloilo 2023. With her compelling advocacy on mental health, she graced the night with so much elegance, confidence and wit. Bartolome will represent Iloilo at the national pageant of Mr. and Ms. Philippine Youth
In addition, Jann Pearl Cordero, 3rd Year AB Communication student, and Jhea Lou Porras, 3rd Year BS Psychology student were both hailed as Miss Philippine Youth Iloilo Princess.
Congratulations to all of the winners! We are so proud of you!
#VivaSanAgustin
(Photos from Miss Iloilo and Mr. and Ms. Philippine Youth Iloilo Facebook Pages)