Held at the Central Philippine University (CPU) and Zuri Hotel Iloilo, the University of San Agustin College of Commerce- Business Administration and Entrepreneurship (COC-BAE) Department made a triumphant moment after winning one (1) gold and two (2) silver awards during the 27th Business Management Association of the Philippines (BMAP) Western Visayas Regional Conference competitions last September 13 and 14. With the theme, the Future Awaits: Upscaling Leadership Competencies Towards Adaptable and Sustainable Business Dynamics, these seven students have bested ten schools from the region with their effort, dedication, and drive to be among the best of the best.
Shiela Muya of BSBA MM 4-C bagged the Overall Champion for the Business Spoken Word Poetry, while Dexel Cayanan of BSBA MM 3-B was awarded as First Runner-up for Business Impromptu Speech, and Jathniel Josh Caballero, Thea Marie Debuque, Hannah Jhanylle Po, Kim Marie Debulgado, and Rizalyn Joy Gatinao of BSBA MM 4-B were also awarded as First Runner-up for Business Video Advertisement category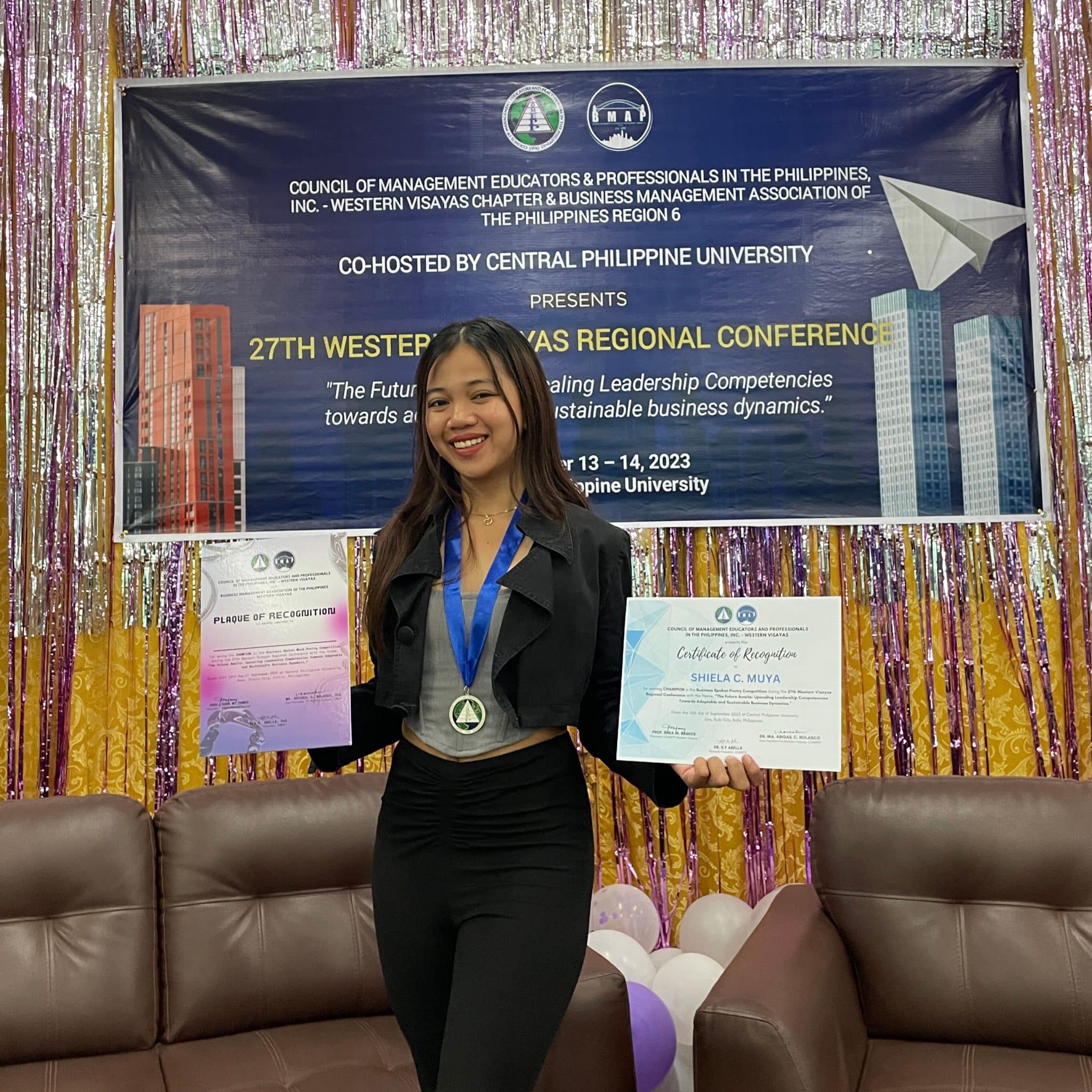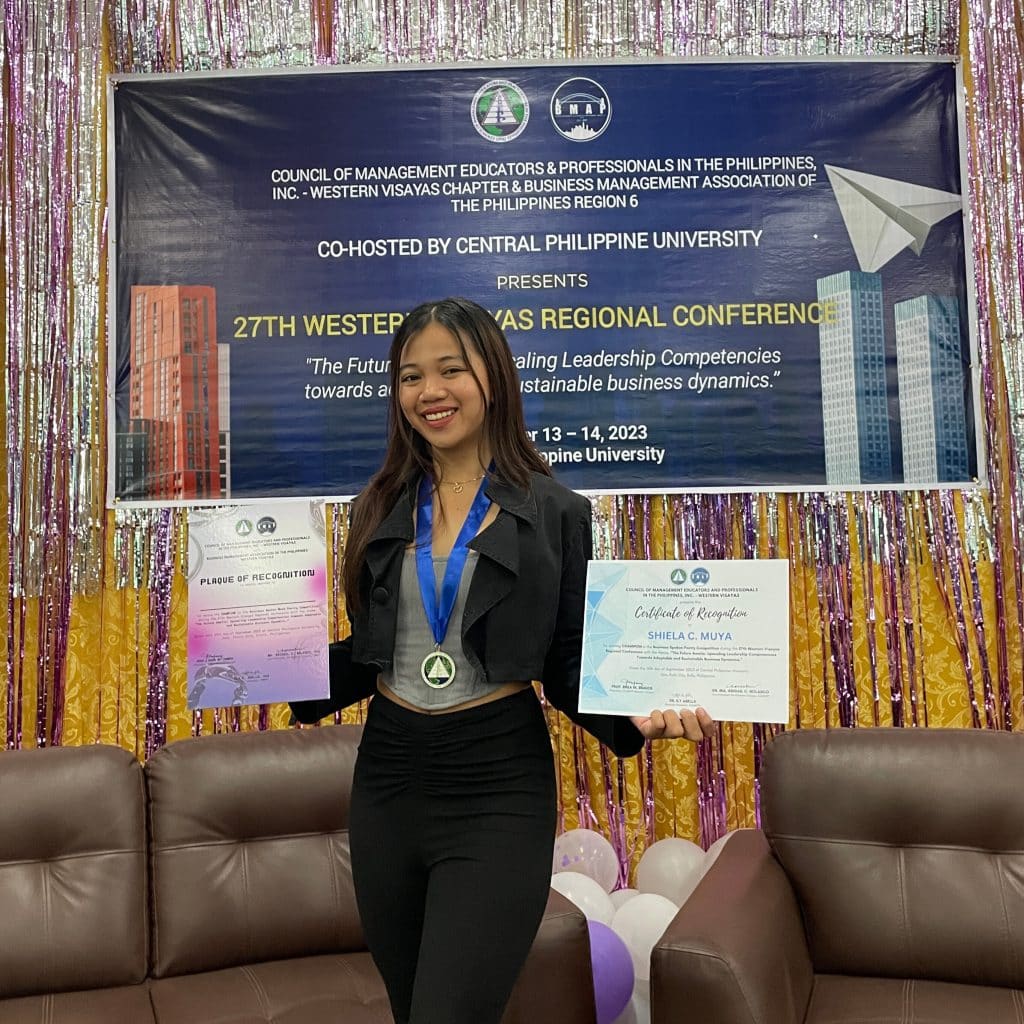 Muya performed a piece entitled "Kara Krus", utilizing the game Heads or Tails, and also playing with concepts such as Shopee, TikTok, and Divisoria, as well as tackling more on work quality and environment, underpaid employees, and how the current generation may improve in order to provide the needs in the workforce.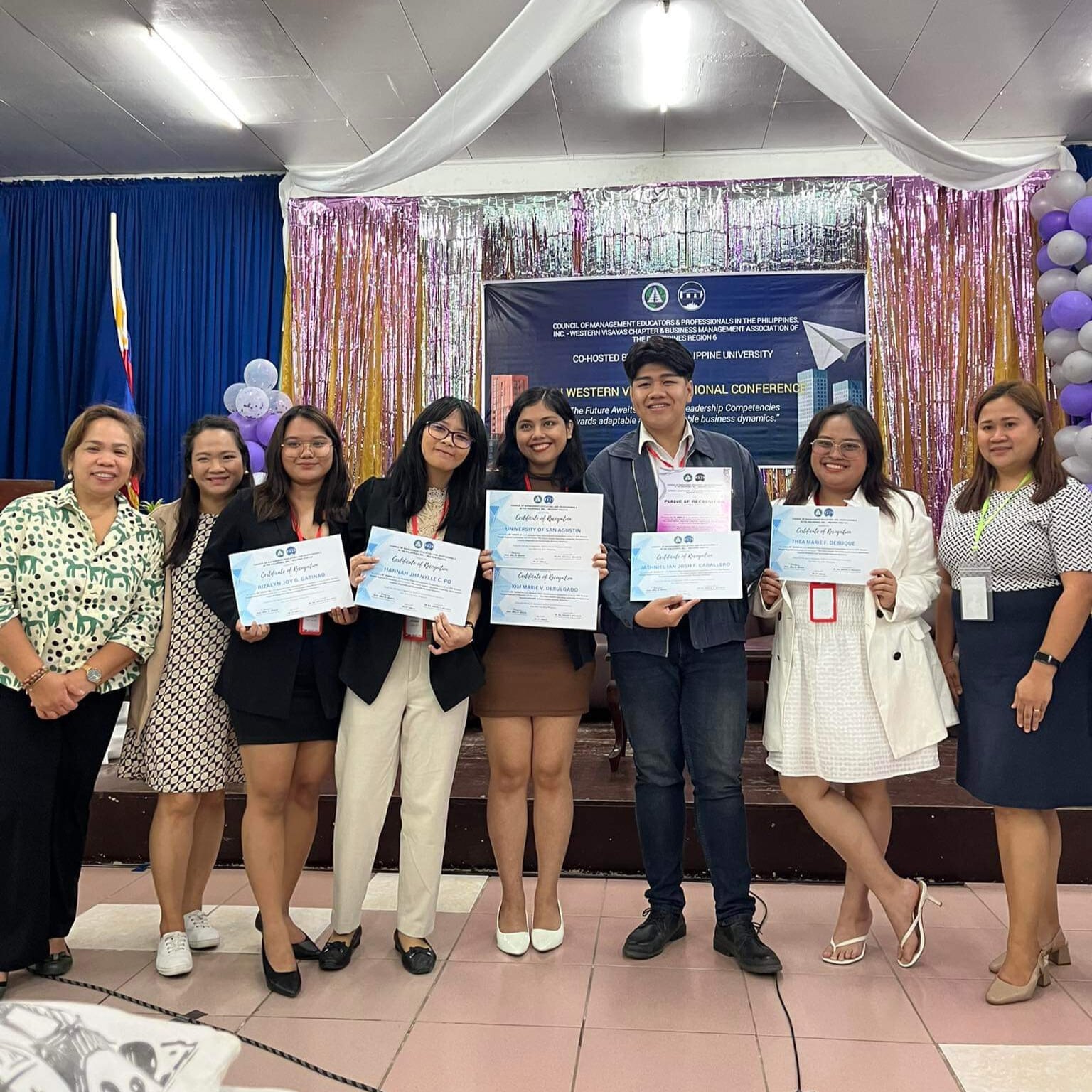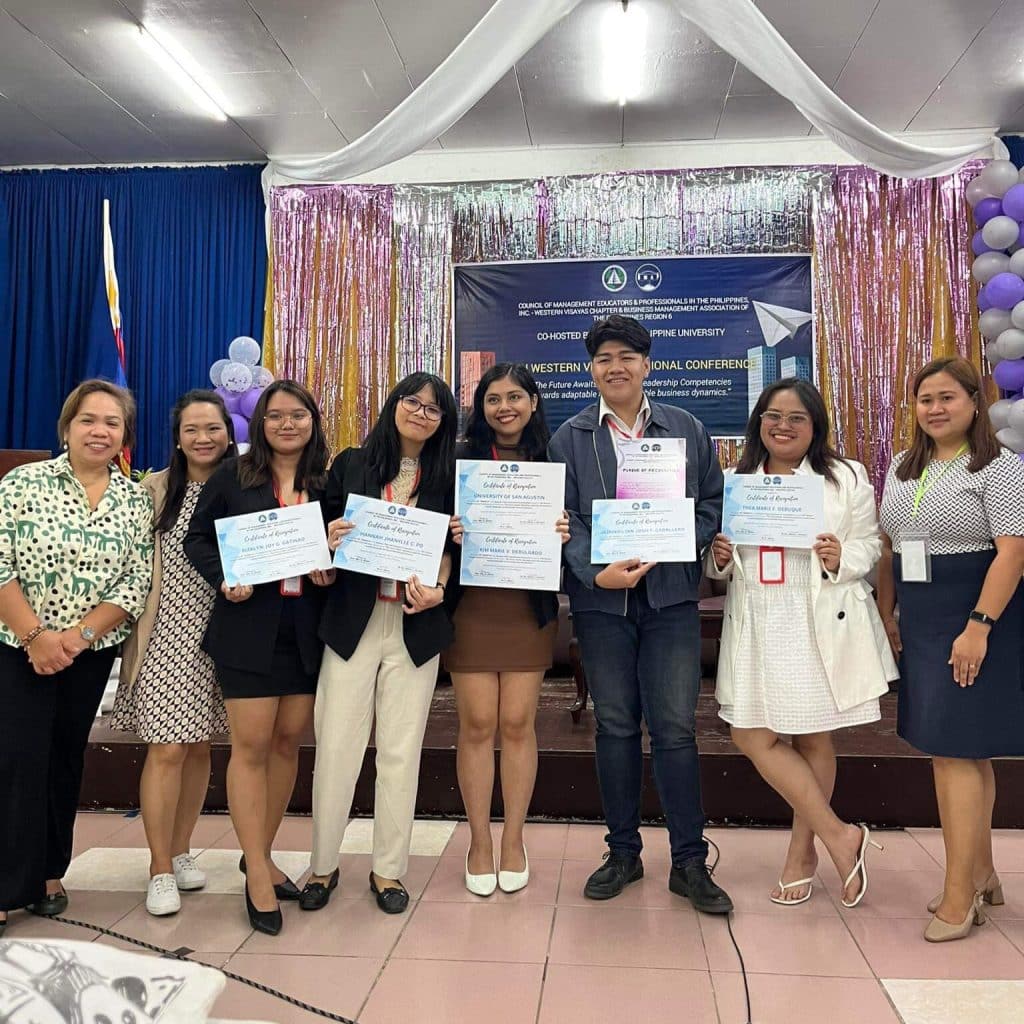 Furthermore, COC-BAE Academic Supervisor Jessica Fadriga, USA-BMAP President Louese Turno, and Vice President for Finance Jhenery Segura were elected as the Council of Management Educators and Professionals in the Philippines (COMEPP) – Western Visayas Chapter President, BMAP Region Six Secretary, and Board Member, respectively.
Their achievements do not simply end there. We wish them good luck and give them enough support as they will all represent the Western Visayas region for the next BMAP/COMEPP National Conference in Baguio this upcoming November!
Congratulations and #VivaSanAgustin!
/JSP