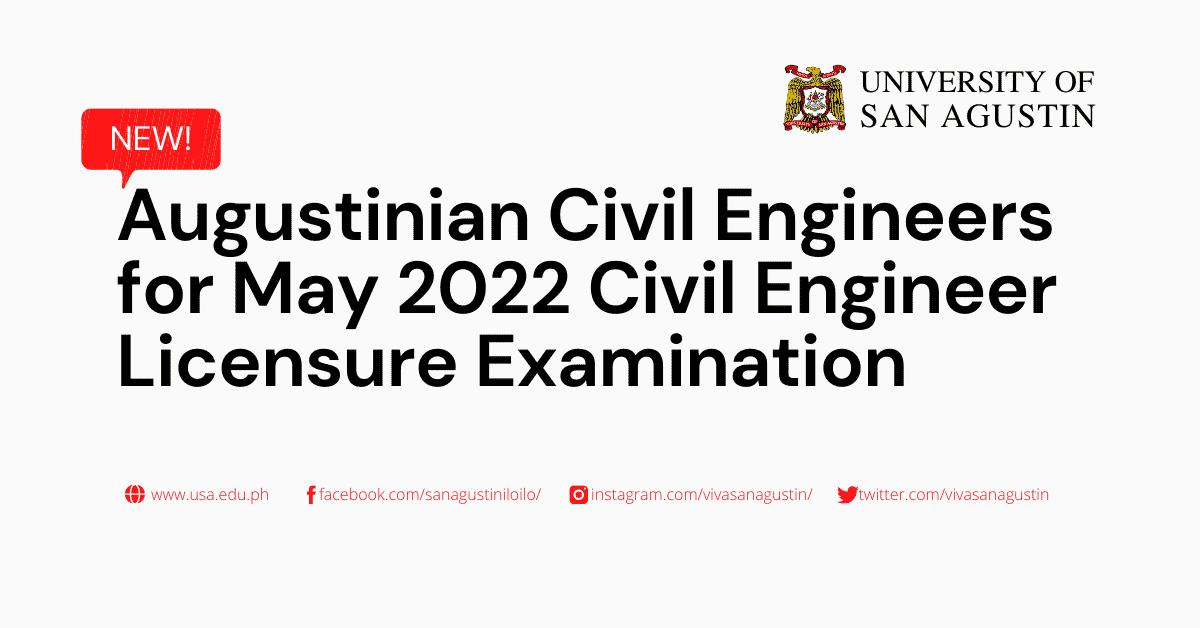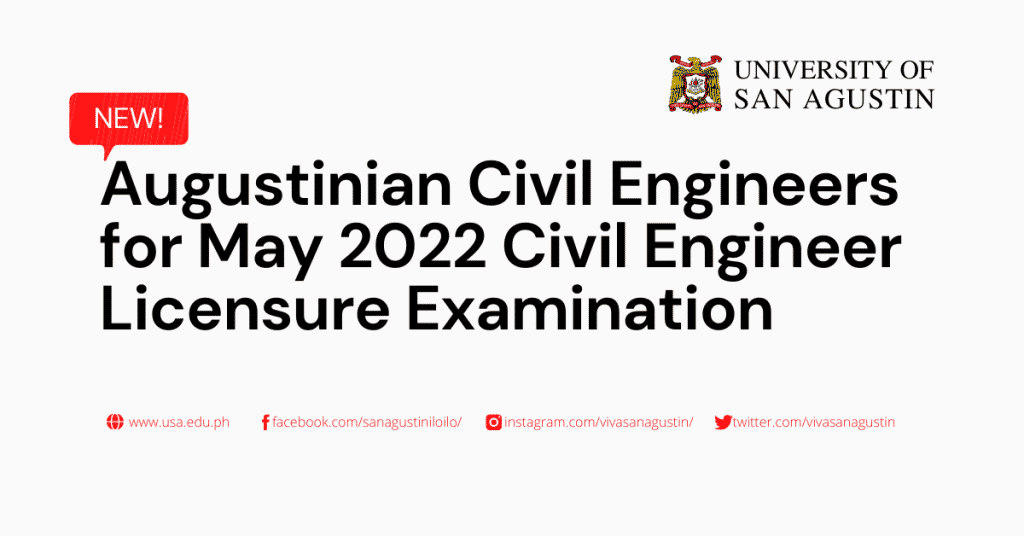 The University of San Agustin congratulates the 13 new Augustinian Civil Engineers who successfully passed the May 2022 Civil Engineer Licensure Examination.
The new set of passers had an overall passing rate of 26.00%- 10 first time takers (32.26%) and 3 retakers (15.79%).
Congratulations also to the parents, friends and mentors who journeyed with them in this academic feat.

Viva San Agustin!
List of Passers:
1. Arorong, Allen C.
2. Barbacena, Elijah C.
3. Borra, Keith Ryan A.
4. Curtom, Rowell John L.
5. Fermaran, Ericson D.
6. Gascon, Mark John Carl T.
7. Hernando, Nevin Nel M.
8. Horario, Joanne Kathleen M.
9. Malijan, ZG Oliver C.
10. Mellada, Joshua B.
11. Norial, Edzar P.
12. Saturnino, Lou Gee G.
13. Tayong, Paul Vincent E.