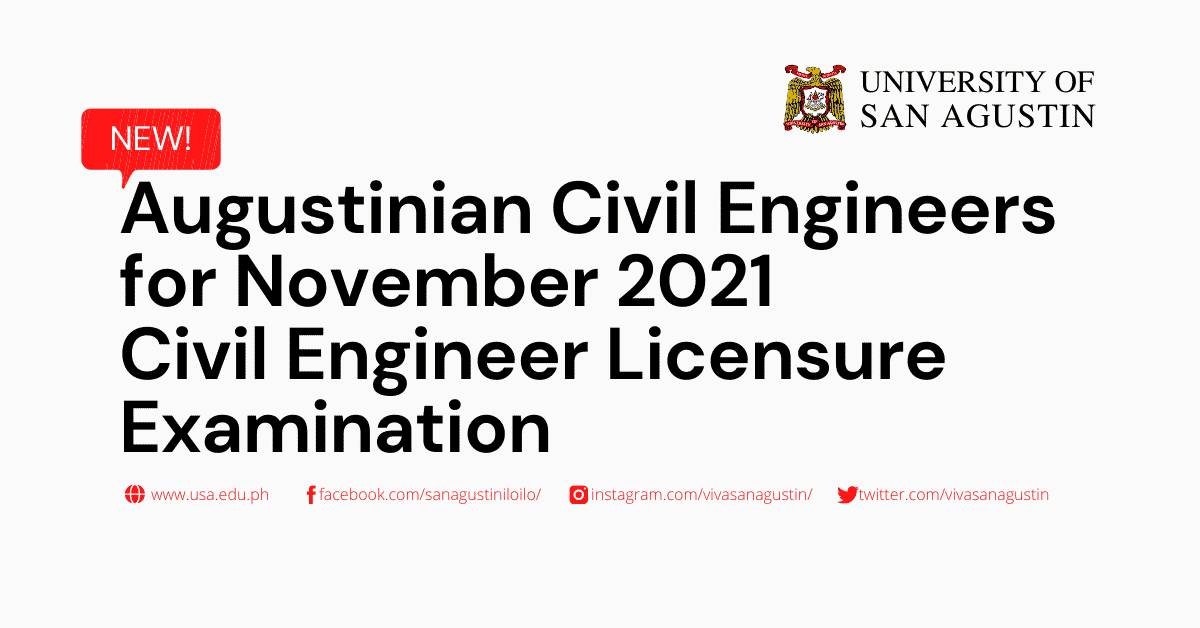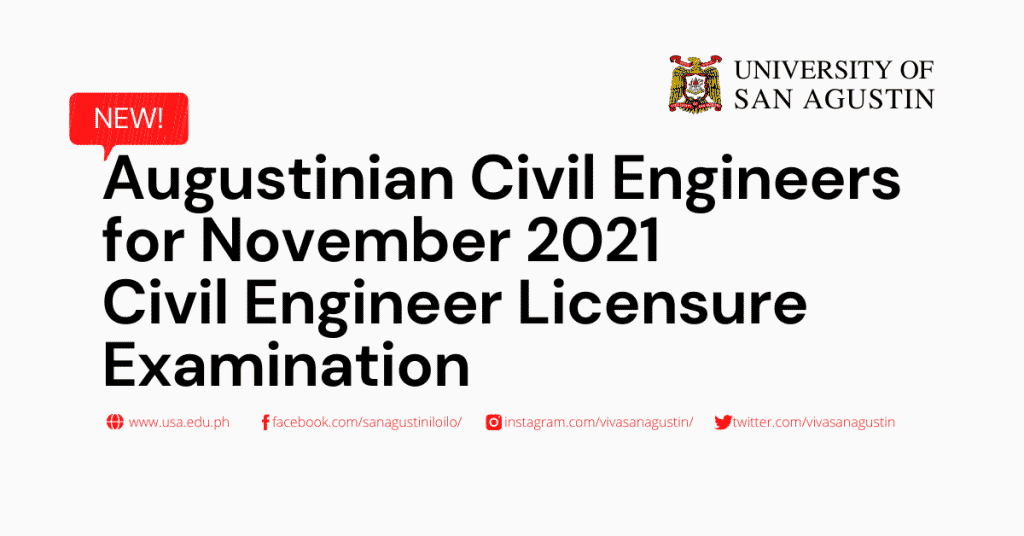 The University of San Agustin congratulates the 19 new Augustinian Civil Engineers who successfully passed the November 2021 Civil Engineer Licensure Examination.
They had an overall passing rate of 32.76%- 15 first time takers (38.46%) and 4 retakers (21.05%).
Congratulations also to the mentors especially from the College of Technology, the parents, friends and everyone who journeyed with them in this academic feat.

Viva San Agustin!
List of Passers:
1. Belaca-ol, Rex Jan M.
2. Condez, Liarence Joy S.
3. Fabiaña, Ma. Carmela L.
4. Ferrer, Nikka C.
5. Gange, Kenneth L.
6. Garcia, Patricia Mae J.
7. Golocino, Lara Angela E.
8. Insular, Katrina A.
9. Lim, Christine Marie J.
10. Lucero, Angeli E.
11. Mana-ay, Cyroz Josef C.
12. Naldoza, Adrian Dale F.
13. Navarro, Marian Kate J.
14. Palmani, Trishalin Q.
15. Poral, Carmel Anne B.
16. Santacera, Niña Erleta S.
17. Saquilon, Donna S.
18. Soguilon, Cedrick T.
19. Tayongtong, Mariele Joy M.