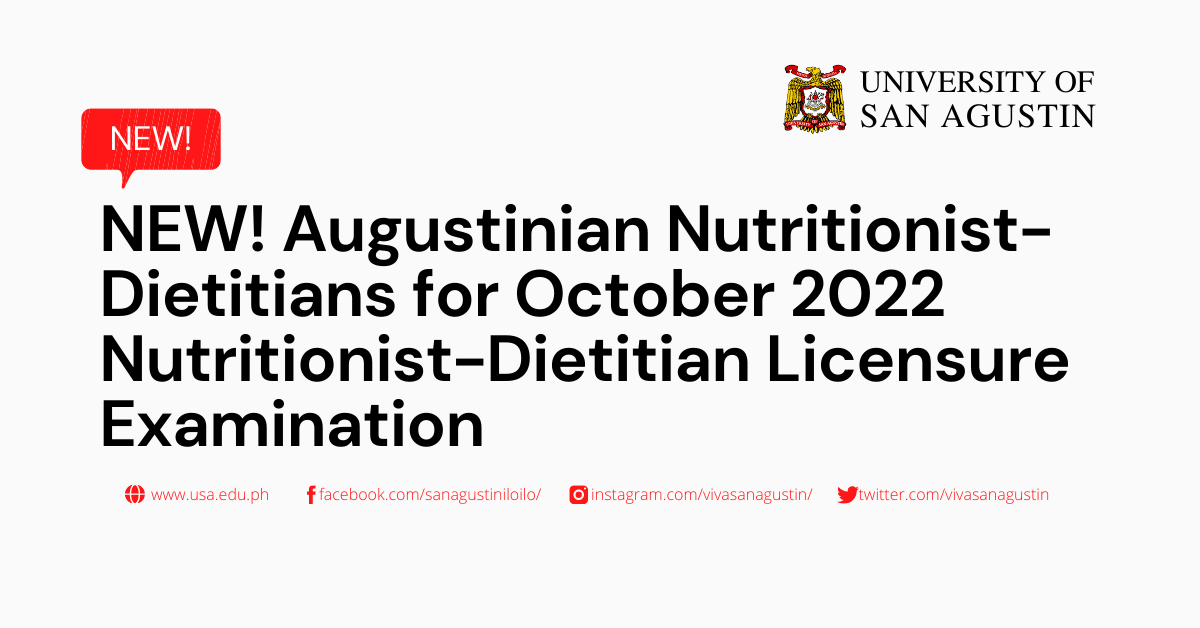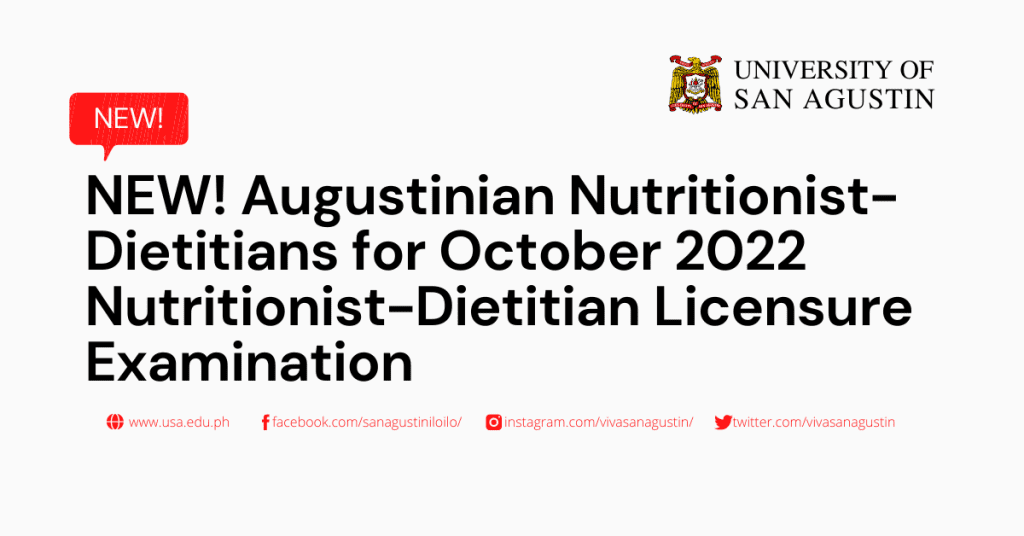 Congratulations to the new USA Registered Nutritionist-Dietitians for passing the October 2022 Nutritionist-Dietitian Licensure Examination (NDLE).
79.17% Passing Rate (First Takers)
14.29% Passing Rate (Re-Takers)
64.52% Overall School Performance 
1. Dessah Grazyl Mae Atienza, RND
2. Bea Janine Ayupan, RND
3. Christian Biñas, RND
4. Gee Irish Carmona, RND 
5. Agnes Marie Cordero, RND
6. Zaira Dela Torre, RND
7. John Harold Descuatan, RND
8. Maria Theresa Fortuna, RND
9. Ellyza Marie Gunay, RND
10. Hyacint Claire Hombre, RND
11. Claire Anjela Hubayan, RND
12. Bea Joliah Liego, RND
13. Tiffany Rose Montinola, RND
14. Tina Rose Pabilona, RND
15. Krisjen Tabago, RND
16. Vina Marie Talidano, RND
17. Myra Angelie Tambanillo, RND
18. Monica Ann Tejada, RND
19. Charisse Hayley Trestiza, RND
20. Faith Villavicencio, RND
We are so proud of you.