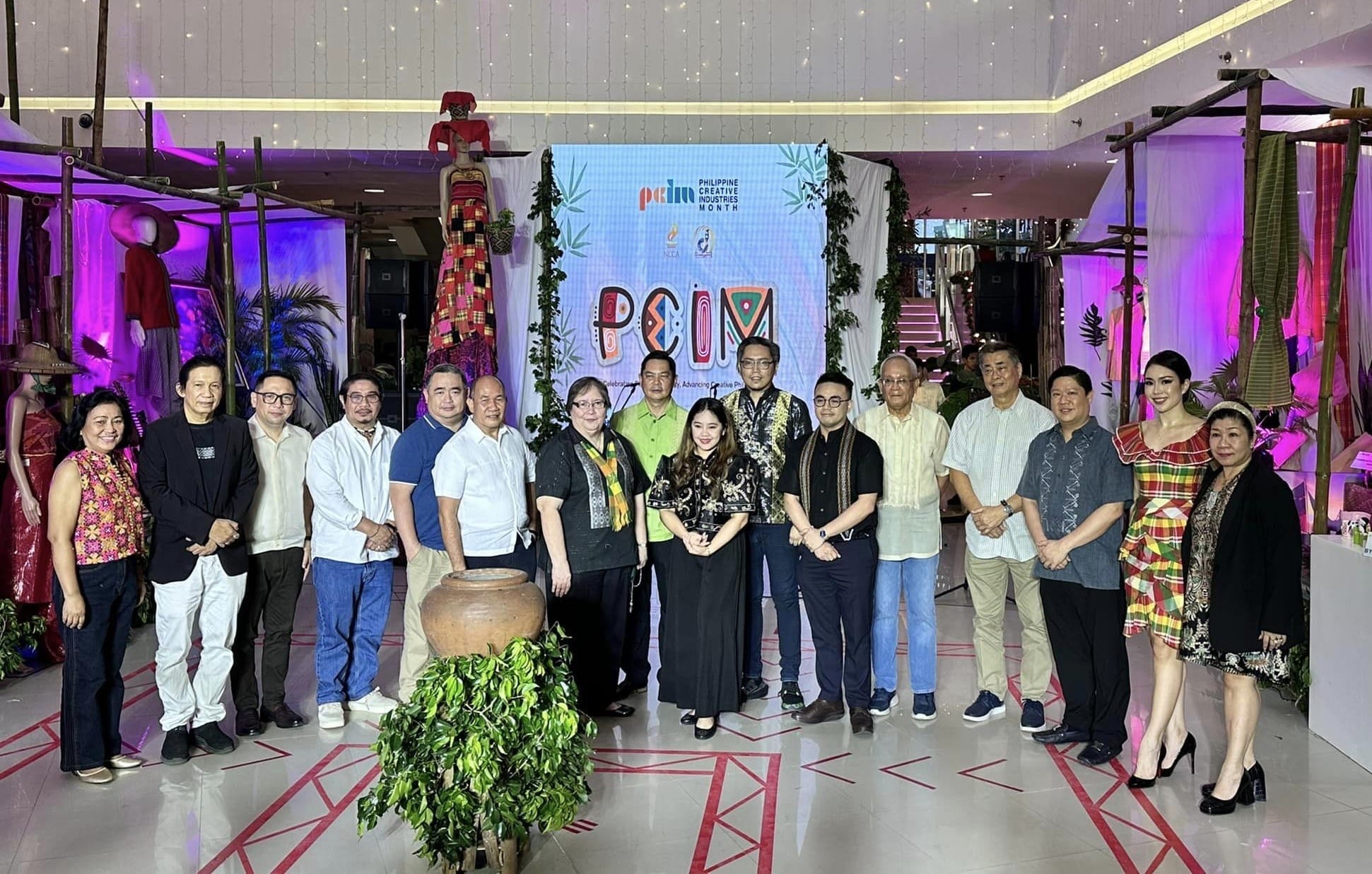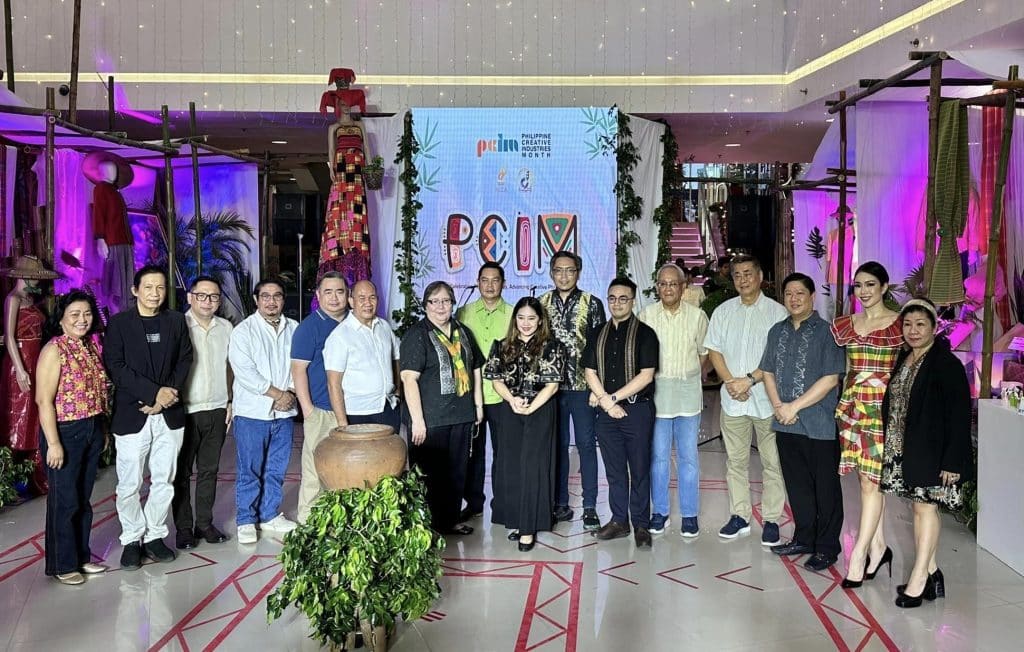 "Transforming Our Society Through Creativity"
The Western Visayas Regional Creative Industries Month Celebration through the National Commission on Culture and the Arts (NCCA) and Iloilo Dinagyang Foundation Inc. (IDFI) successfully hold a 3-day event to celebrate the Philippine Creative Industries Month (PCIM) in Western Visayas that showcase the works and contribution of artists, artisans, creators and innovators of the region in achieving sustainable development and realizing the long term vision and aspiration of the Filipino people. It was held at SM City Activity Center last Sept 28 to 30, 2023
The event is divided into two main components: The Creative Arts Gallery Walk – an interactive walk-in gallery and exhibit for sharing and learning creative industries and the Creative Arts Performances – a showcase of multi-form performing arts and artists. The event was open to the public.
First Day Activities: Design, Prototyping, Modeling, and production, Entrepreneurship and Financial Management, Cooking Demo by Balay na Bato, and Sig alaw with the WCOPA Champions and ADS School of Performing Arts, Iloilo Community Orchestra, and INHS Himig Kwerdas Ensemble.
During the opening program last September 28, 2023, the Annie Sartorio Divinagacia Performing Art Studio interpreted the cultural symbols of water in a dance to open the event. The dancers ushered the guests-of-honor to gather spring water from the "kawa" to fill the "banga" which once full, declared the fair open.
In Philippine cultural traditions, water is meaningful to our way of life. Water symbolizes the purification and cleansing in many spiritual traditions, the connection to the divine. It represents the flow of energy and connection to our emotions, intuition and creativity. The meaning of water serves as a reminder of our innate ability to heal, grow, and connect with our higher selves and the divine energies that transforms us creative members of our society.
The opening ceremony was hosted by Ms. Vanessa Caro, Miss Iloilo Universe Province 2022. The event was attended by Mr. Ramon Cua-Locsin -IDFI Director, John Michael Ng -IDFI Asst. Treasurer, Mr. Erwin Trumpeta -IDFI BOD, Rev. Fr. Dominador Besares, OSA – University of San Agustin Archivist and Museum Curator, Dr. Paul Francia -IDFI BOD, Ms. Marian Tajanlangit -Intellectual Property Office among others.
Second Day Activities: Creative Goldmine: How Creativity Drives Profitability, Poetry Book Reading, Bamboo Instruments Demo, Bamboo Weaving Demo, Nito, Uway, Buri Weaving Demo, and Busking.
Third Day Activities: Empowering Creators, Cosplay Teatro, Kurit, Pinta, Lihok, and Manaya-naya Theater Fashion Runway.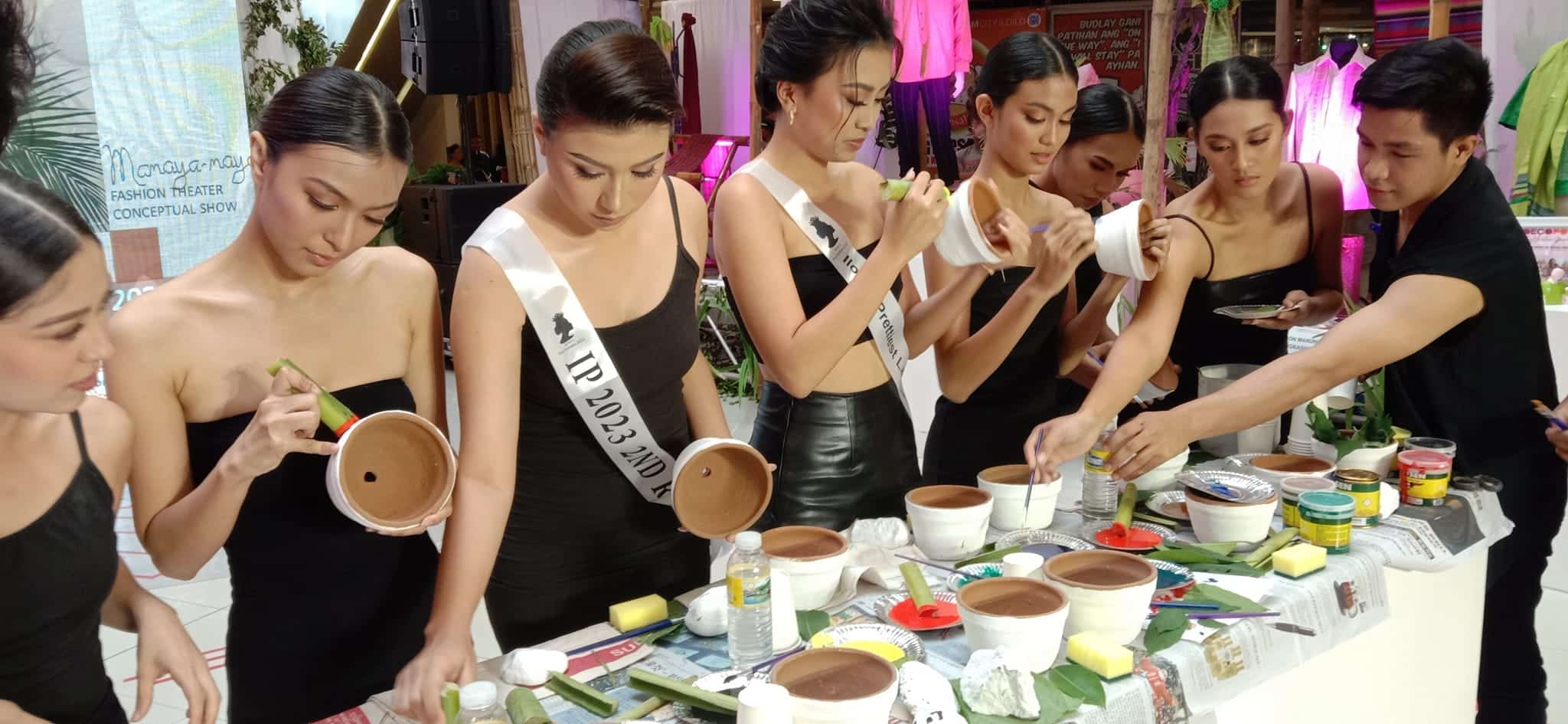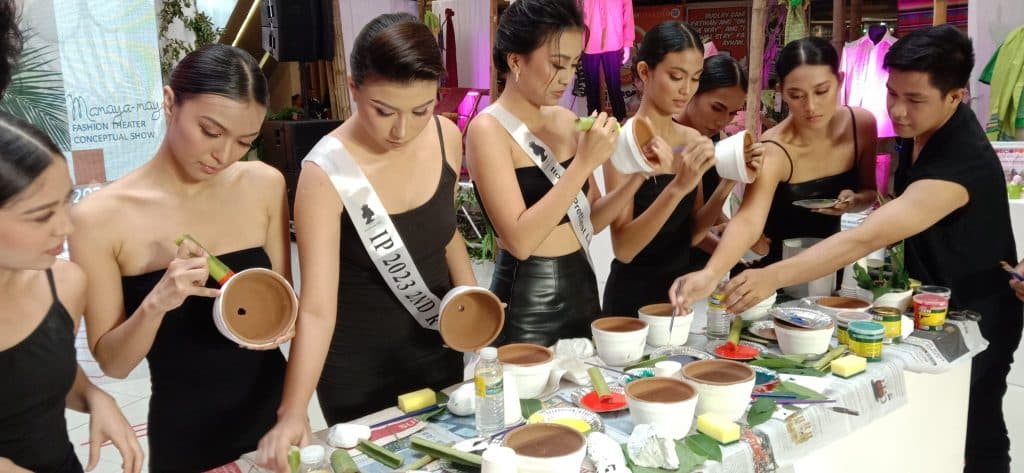 On the third day, the PCIM had Iloilo's Prettiest 2023 muses, joined by Iloilo's handsome young men, in "Kurit Pinta Lihok", a craft demo on natural block printing and painting on terra cotta pots and river stones.
The highlights during the culminating activity was the "Manaya-naya" -a unique fashion theater runway presentation featuring Iloilo Prettiest 2023, Iloilo's handsome young men, Iloilo's young designers and Annie Divinagracia Sartorio School of Performing Arts.
Manaya-naya in a hiligaynon word which means alluring, attractive, merry and festive. Presenting a creative innovation with the interpretative concepts of our cultural heritage in our lifestyle and fashion, textiles and accessories as models sashay with the arts and crafts.
Exhibit Curator/Event Creative Director : PJ Aranador
Fashion Creative Associate : Roy Francis Ressano, RGC, RPm (University of San Agustin)
Host : Dres Bedonia –BS Foreign Service II student (University of San Agustin)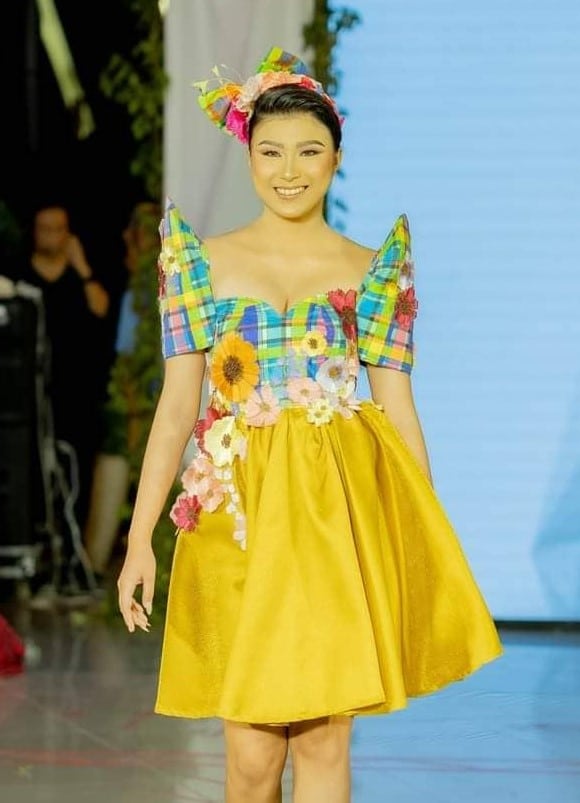 Models from University of San Agustin who participated:
Samantha Failla – BS Tourism Management 2023 graduate
Krystha Daelyn Jimenez – BS Psychology III student
William Altavas Arabia – Gr. 12 Senior High School Student
Evangeline Faith Patalen – BS Tourism Management II student
Maan Duller Jardenil – BS medical Laboratory Science I student
Photo Credits: Pj Aranador, Agimat Tron, Santiago Abella Vito