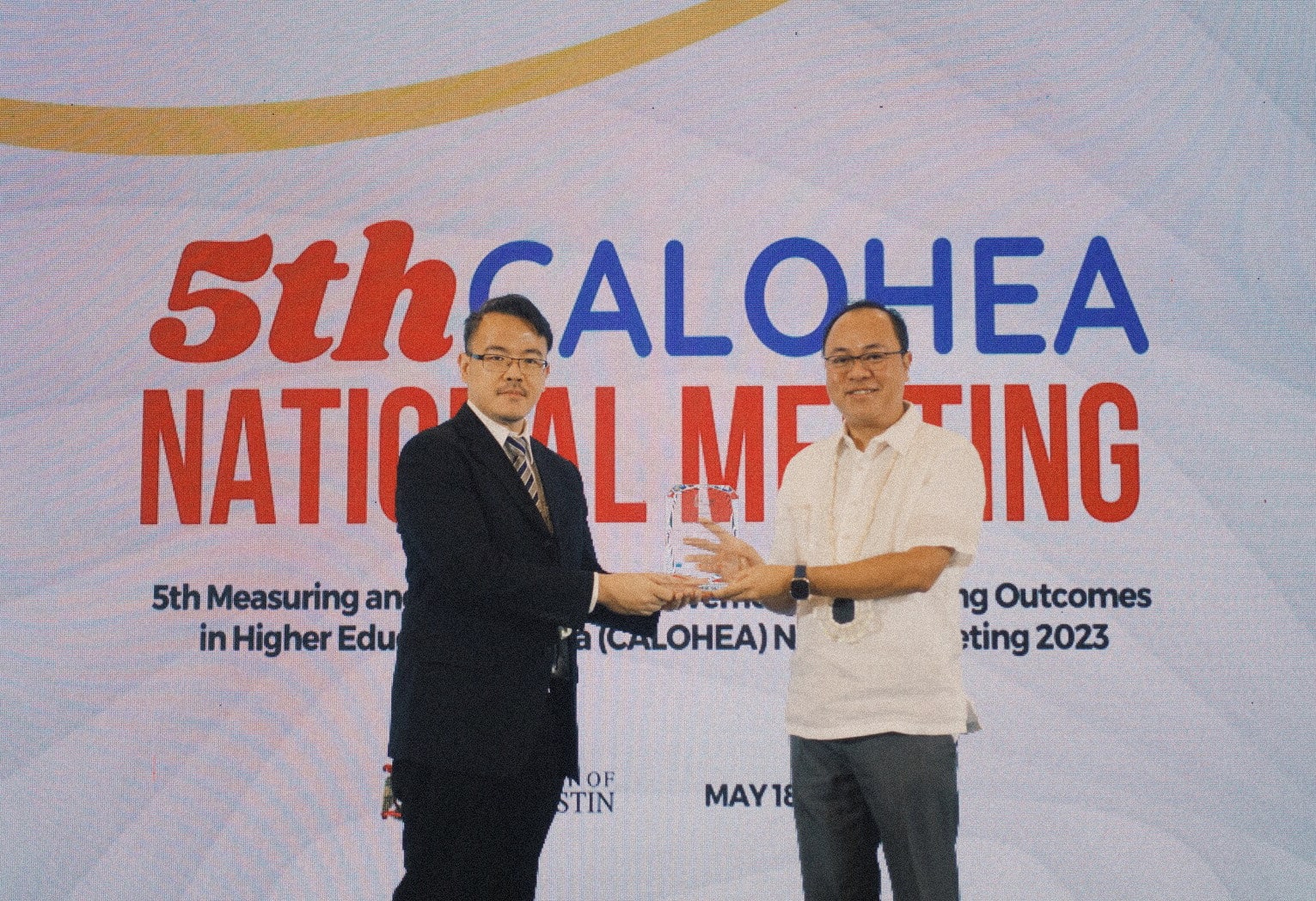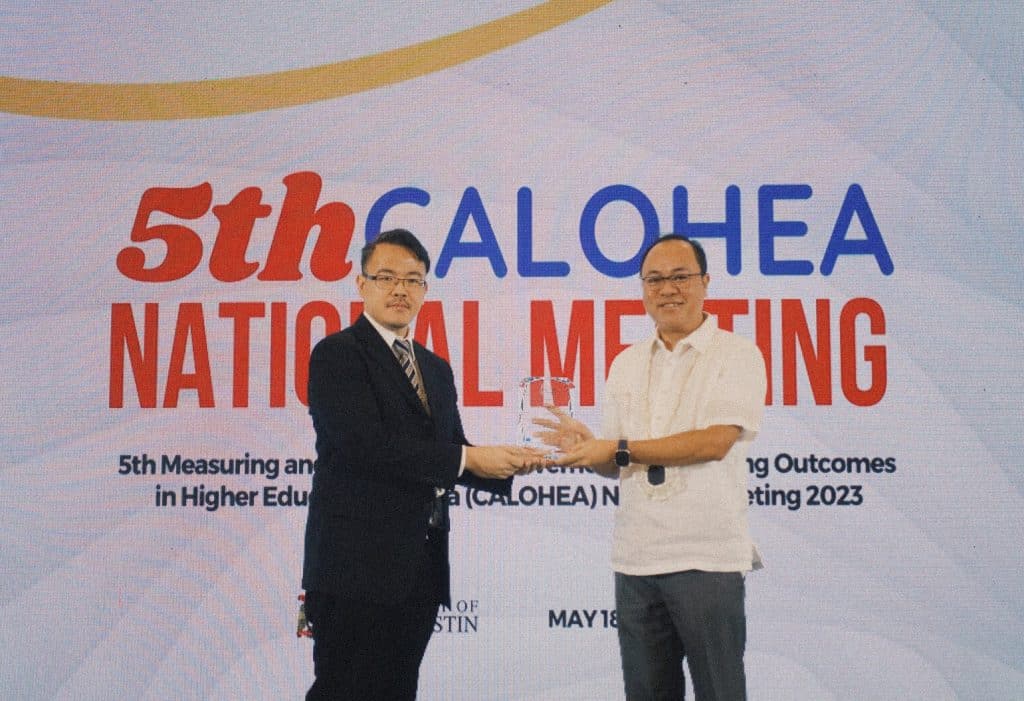 Day 1 of the 5th CALOHEA National Meeting went off to a great start with a host of sessions with various stakeholders from the Philippines, ASEAN and European member institutions.

Held at the 7th floor of the College of Pharmacy and Medical Technology (CPMT) building of the University of San Agustin (USA), which is the host university, the meeting started off with the USA President, Rev. Fr. Frederick C. Comendador, OSA, welcoming over a hundred participants onsite and online to the event. He expressed hope that the CALOHEA project will really effect a ripple of change and transform lives through the efforts to uplift the quality of education in the South East Asian (SEA) region. Meanwhile, Dr. Robert Wagenaar, director of the International Tuning Academy, University of Groningen welcomed the participants and expressed his hope that the two-day event will be productive for everyone involved.

The next part of the event consisted of knowledge sharing sessions, with Dr. Wagenaar and Korn Ratanagosoom, First Officer and Chief Strategy Officer of the AUN (ASEAN University Network) Secretariat giving an overview of the CALOHEA project in South East Asia and the world.
After that, the different Subject Area Group (SAG) Coordinators and/or leaders of the CALOHEA Institutional Teams from ASEAN countries discussed the overview of the three Recognition Mechanisms (RM) in the two subject areas of Medicine and Teacher Education. Speakers for the RMs were Dr. Yuni Susanti Pratiwi of Universitas Padjadjaran in Indonesia, Associate Professor Dr. Ekkarin Sungton of the Prince of Songkla University in Thailand, Professor Hazi Jamil of Universiti Sains Malaysia in Malaysia, Pen Dina of Svay Rieng University in Cambodia and Mr. Le Minh Ha of Nong Lam University in Ho Chi Minh City in Vietnam.

In the afternoon, different speakers discussed the prospect and challenges of student mobility, degree recognition and internationalization under national and Higher Education Institution (HEI)'s context. The Commission on Higher Education (CHED) Regional Office VI, Dr. Efren Sucaldito, education program supervisor talked about the office's perspective, while Dr. Joselito F. Villaruz, president of West Visayas State University and Bro. Kenneth Martinez, FSC, President of University of St. La Salle Bacolod, spoke about the challenges from the HEI's context.
Finally, speakers from the employer and student sector spoke about the challenges of student mobility, degree recognition and internationalization from their perspective. Engr. Manuel Arguelles, an employer and alumna of the USA-Civil Engineering program spoke about the challenges from an employer perspective while Leonora Peregil-Lubaton, a graduate student of the MAED program of the same university spoke about the challenges from a student perspective.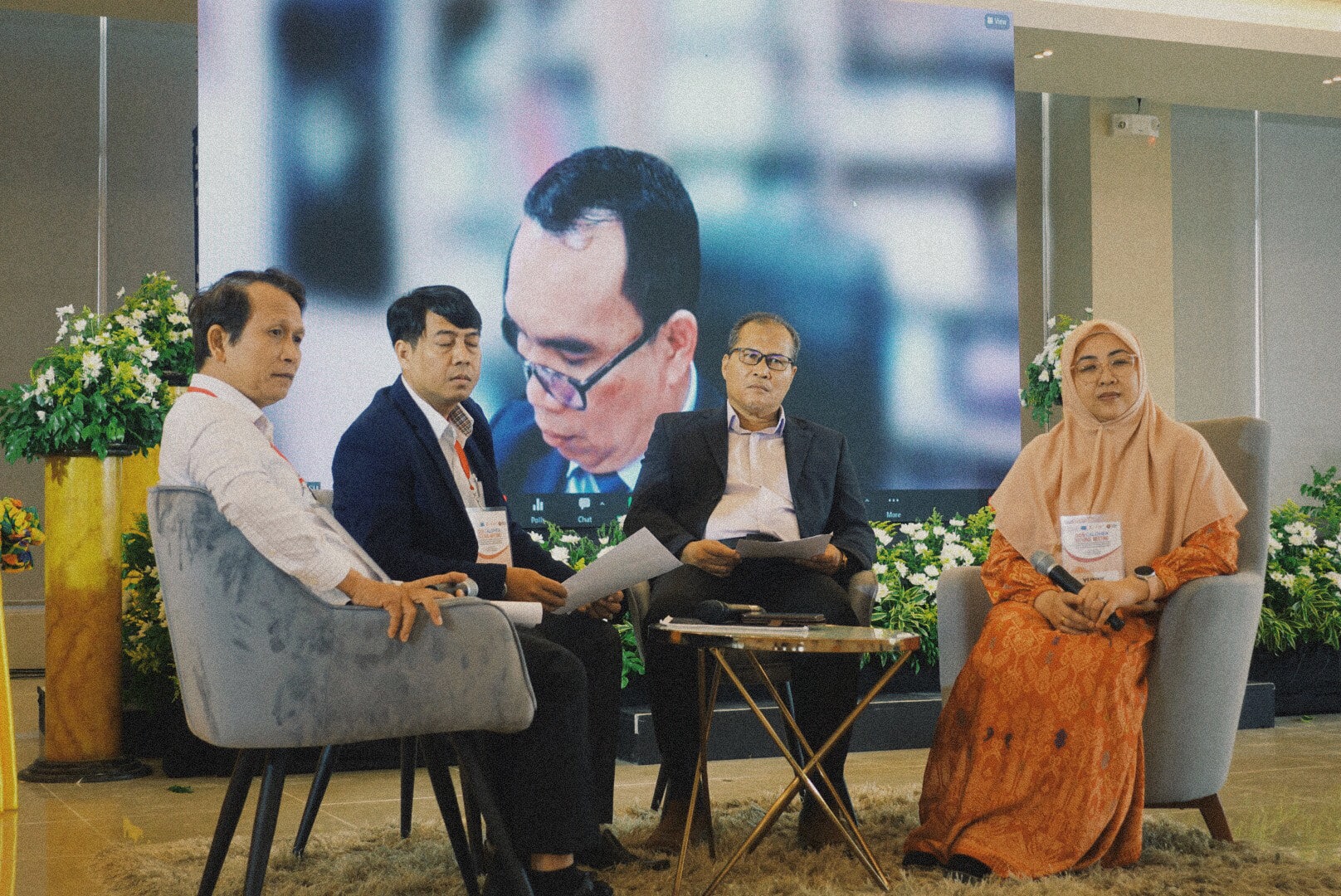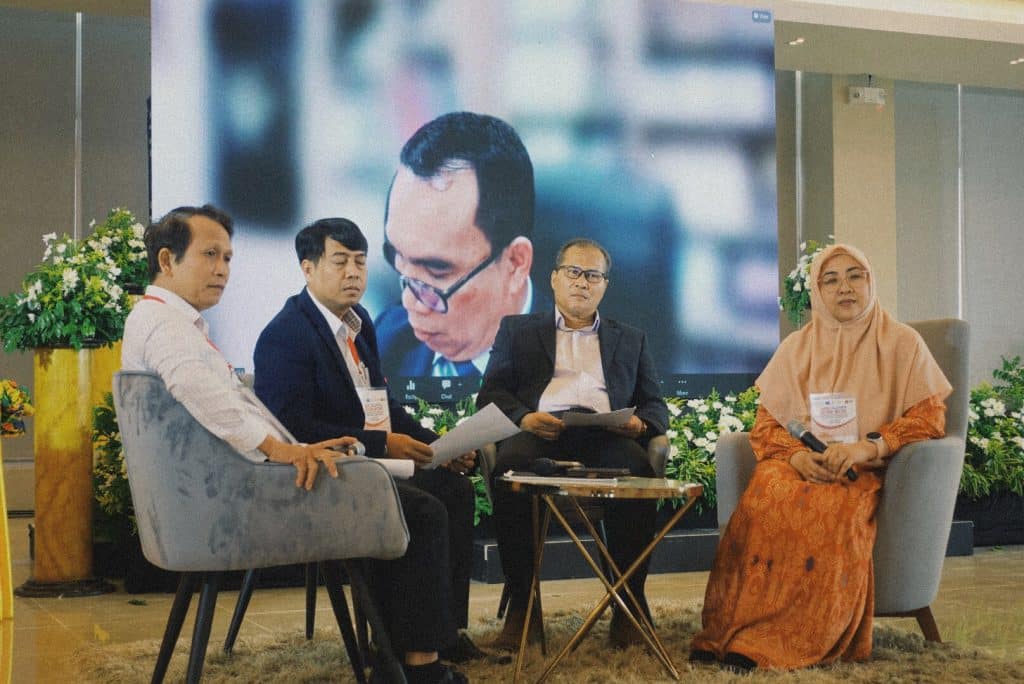 Photos by: JB Cerbas, AB Communication
Most of the challenges raised included technological and infrastructural challenges, as well as challenges brought about by the pandemic and how each one has tried to cope and manage these challenges.

Day 2 of the event will primarily focus on the provision of details on each CALOHEA Recognition Mechanism and its implement and to gather feedback from workshop participants.

CALOHEA project aims to contribute to the internationalization of higher education institutions in South East Asia through developing a series of interrelated measures in three key recognition mechanisms in the subject areas of medicine, civil engineering and teacher education. The ASEAN University Network (AUN) act as coordinator within the region, while the University of Groningen (RUG) is the project coordinator.
To know more, visit https://calohea.usa.edu.ph/program. -MRB