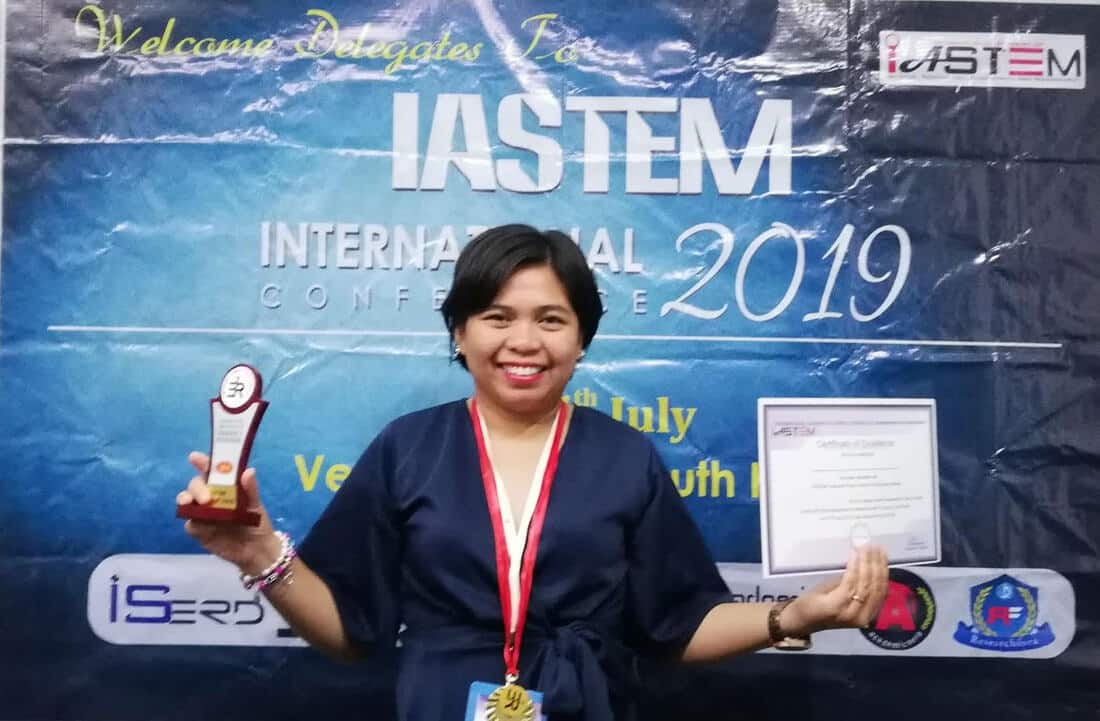 Mrs. Rhoda Garzon Campillan, Academic Supervisor of AB Communication of the College of Liberal Arts, Sciences and Education won the EXCELLENT PAPER AWARD in the recently concluded International Academy of Science, Technology, Engineering and Management: International Conference on Social Science and Humanities on July 4-5, 2019, at Seoul, South Korea. She triumphed over other researchers from National Taiwan University of Science and Technology, University of Guam, Tokushima University Japan, Arizona State University, and National Taipei University of Education. Mrs. Campillan presented her paper on Difficulties in Research Writing Among Communication Students in a Private University. She received a certificate, trophy, and medal for this meritorious award. According to Conferences Asia, "The award reflects the endless efforts of the winners in the academic arena."
The goal of IASTEM Conference is to promote and enhance the dialogue in education among the institutions devoted to Science and Engineering fields through the promotion of best-practice standards in the service of international education; facilitation of relevant forums, training, and information exchange; creation and dissemination of knowledge; exert an influence in public policy and production of publications used as a database document for research works, projects and innovation activities held on the international education field.
Campillan is just one of the faculty members of the University of San Agustin who is pursuing research for the common good.