ADVISORY FROM ADMISSIONS, SCHOLARSHIPS, AND PLACEMENT OFFICE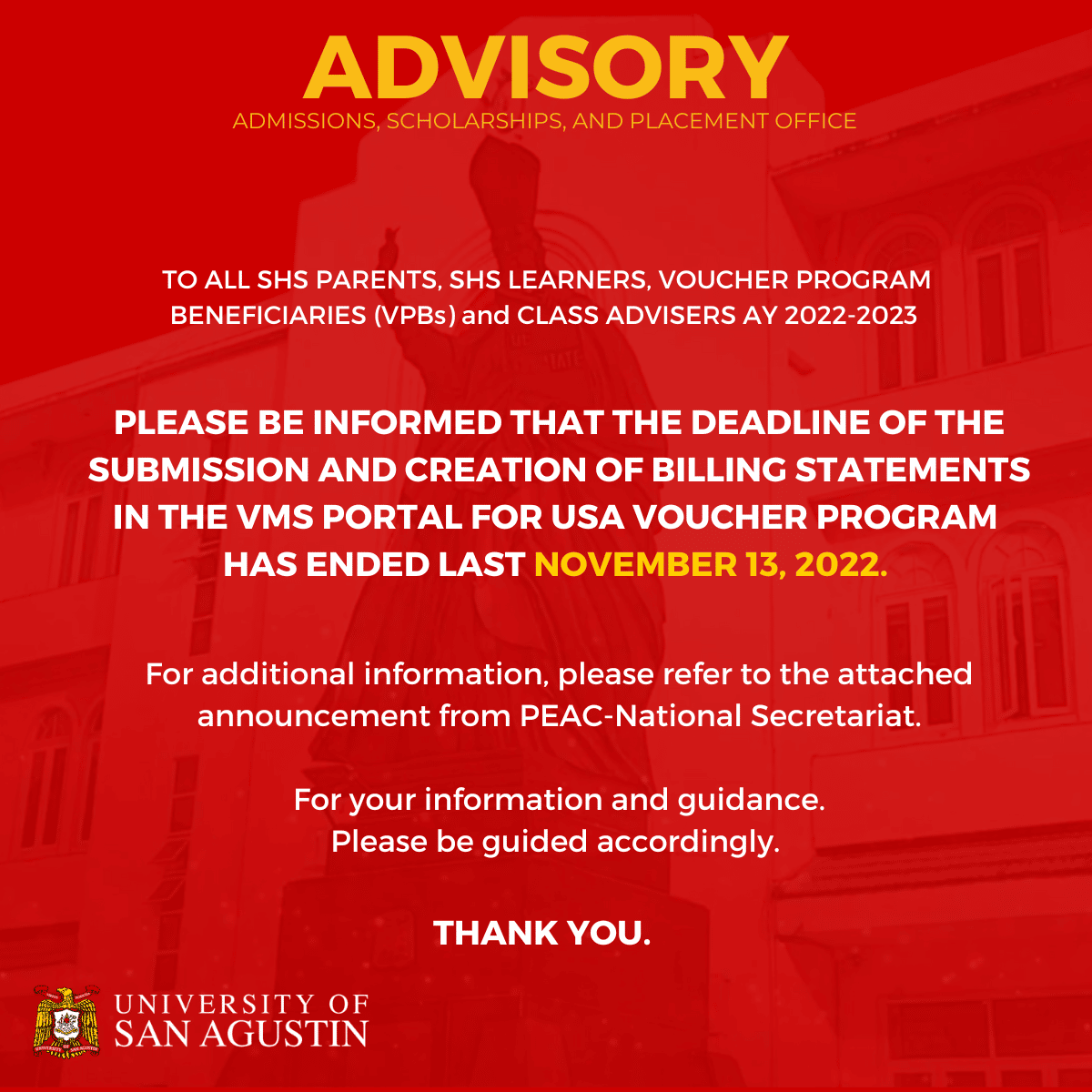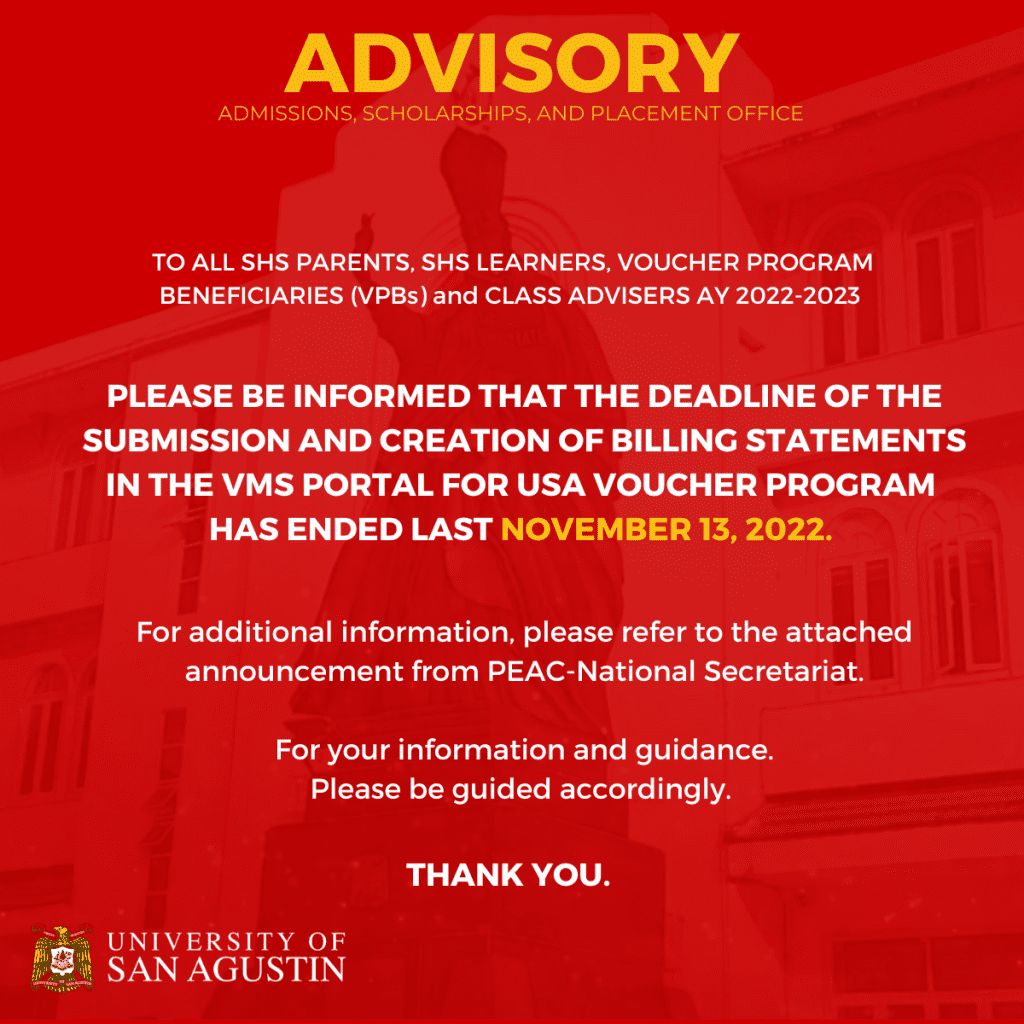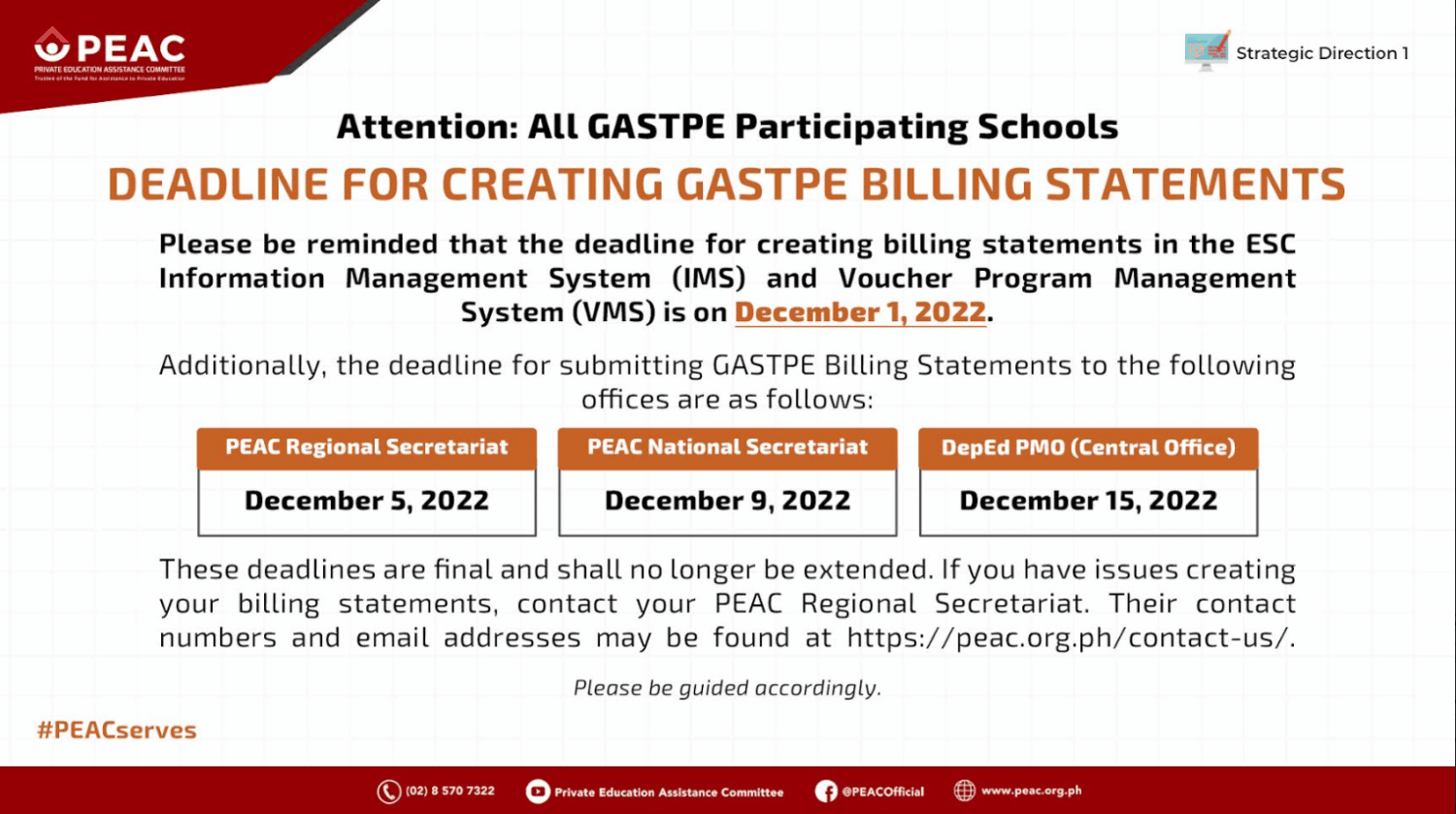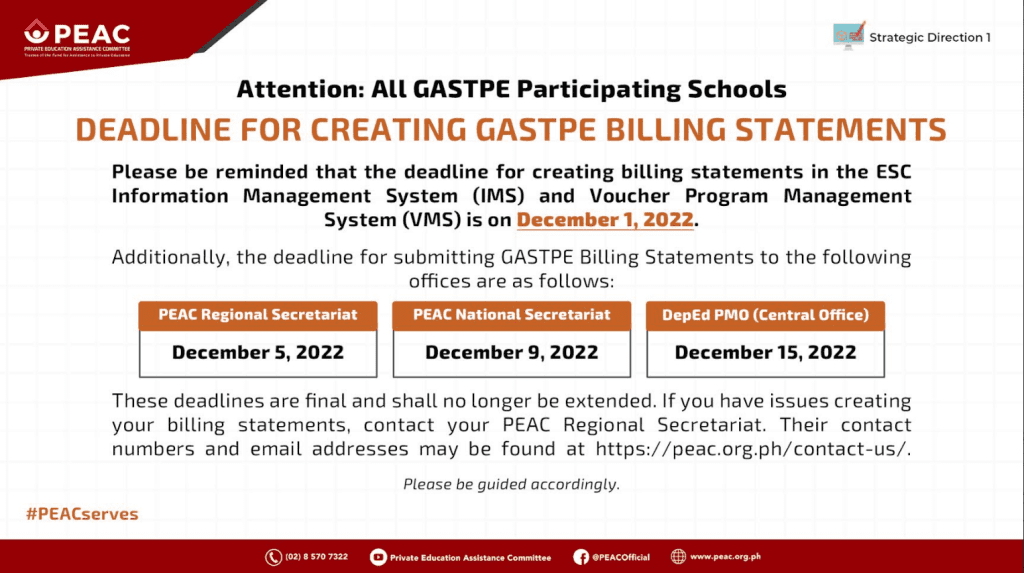 To all SHS Parents, SHS Learners, Voucher Program Beneficiaries (VPBs) and Class Advisers AY 2022-2023
Please be informed that the deadline of the Submission and Creation of Billing Statements in the VMS Portal for USA Voucher Program AY 2022-2023 has ended last November 13, 2022.
For additional information, please refer to the attached announcement from PEAC-National Secretariat.
For your information and guidance. Please be guidance accordingly. Thank you.