ANNOUNCEMENT FROM THE ADMISSIONS, SCHOLARSHIPS AND PLACEMENT OFFICE
TO ALL INCOMING FIRST YEAR BS PHARMACY and BS MEDICAL LABORATORY SCIENCE STUDENTS (DOH Administrative Order no. 2018-0022)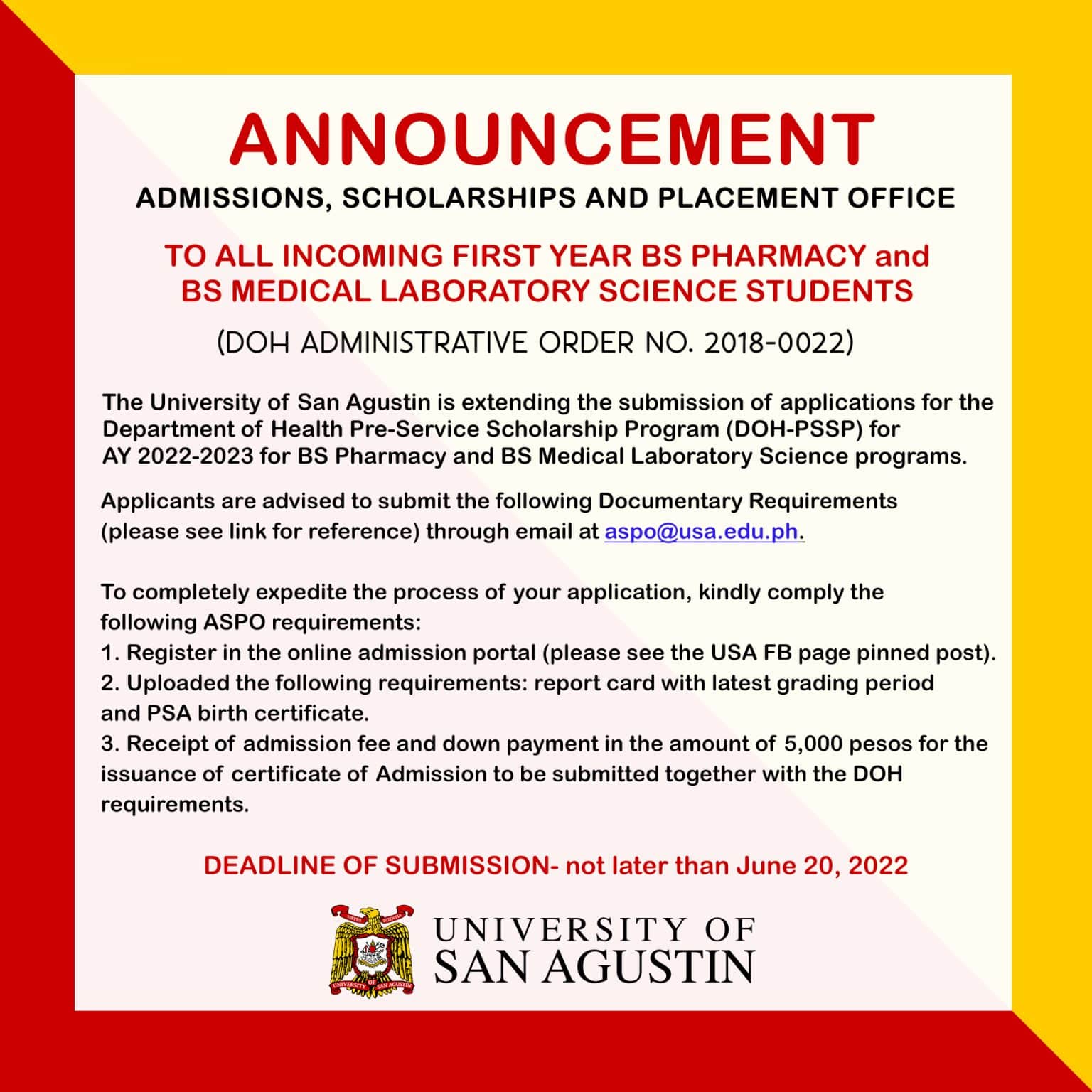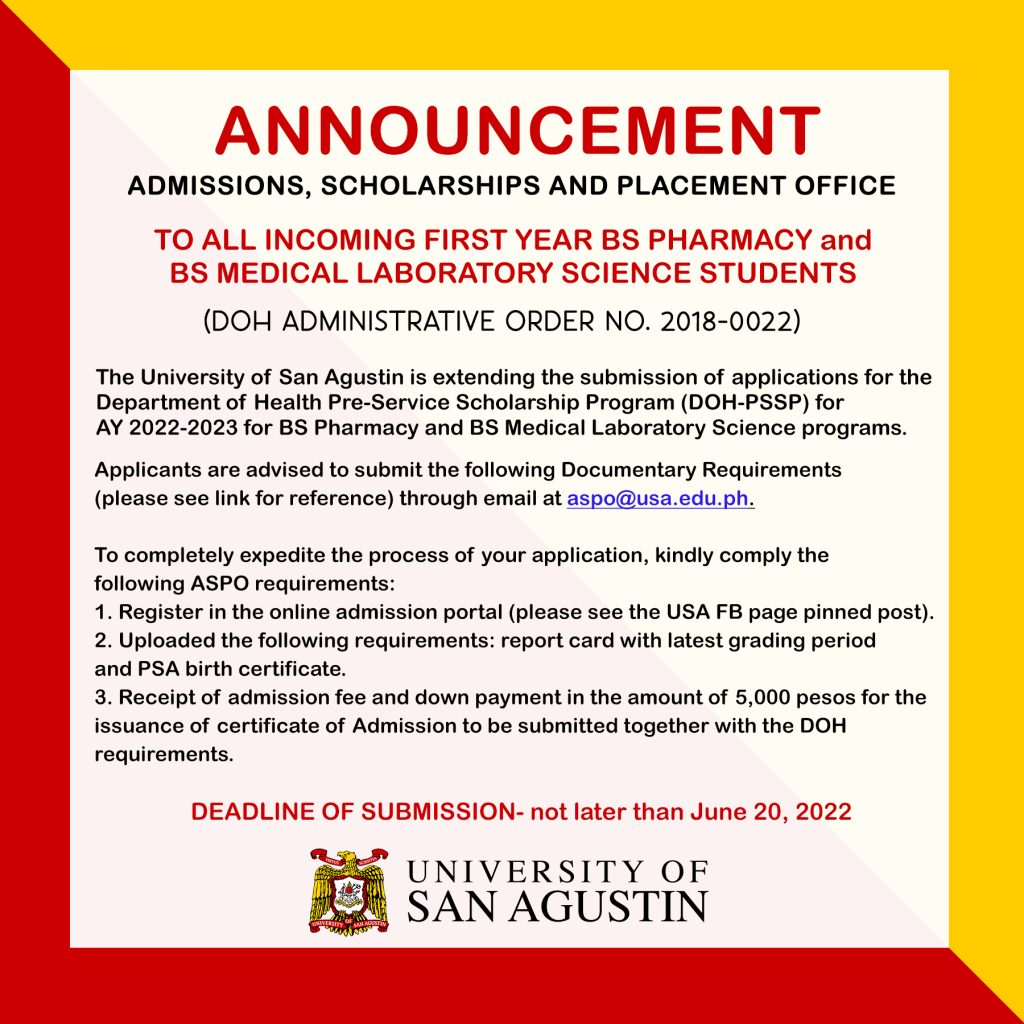 The University of San Agustin is extending the submission of applications for the Department of Health Pre-Service Scholarship Program (DOH-PSSP) for
AY 2022-2023 for BS Pharmacy and BS Medical Laboratory Science programs.
Applicants are advised to submit the following Documentary Requirements (please see attached documents for reference) through email at aspo@usa.edu.ph.
To completely expedite the process of your application, kindly comply the following ASPO requirements:
1. Register in the online admission portal (please see the USA FB page pinned post).
2. Uploaded the following requirements: report card with latest grading period
and PSA birth certificate.
3. Receipt of admission fee and down payment in the amount of 5,000 pesos for the
issuance of certificate of Admission to be submitted together with the DOH
requirements.
Deadline of Submission- not later than June 20, 2022
Please follow strictly the schedule and instructions.