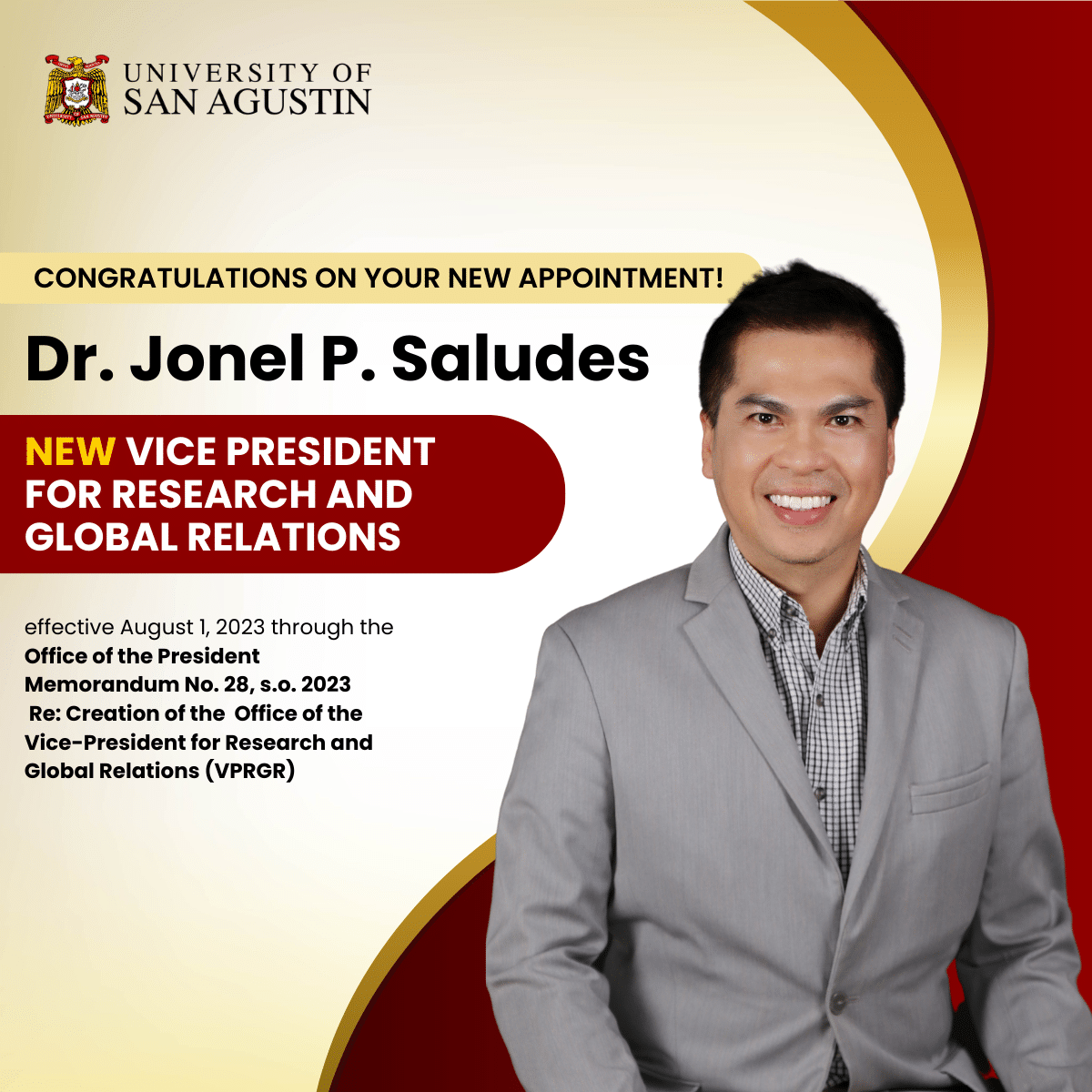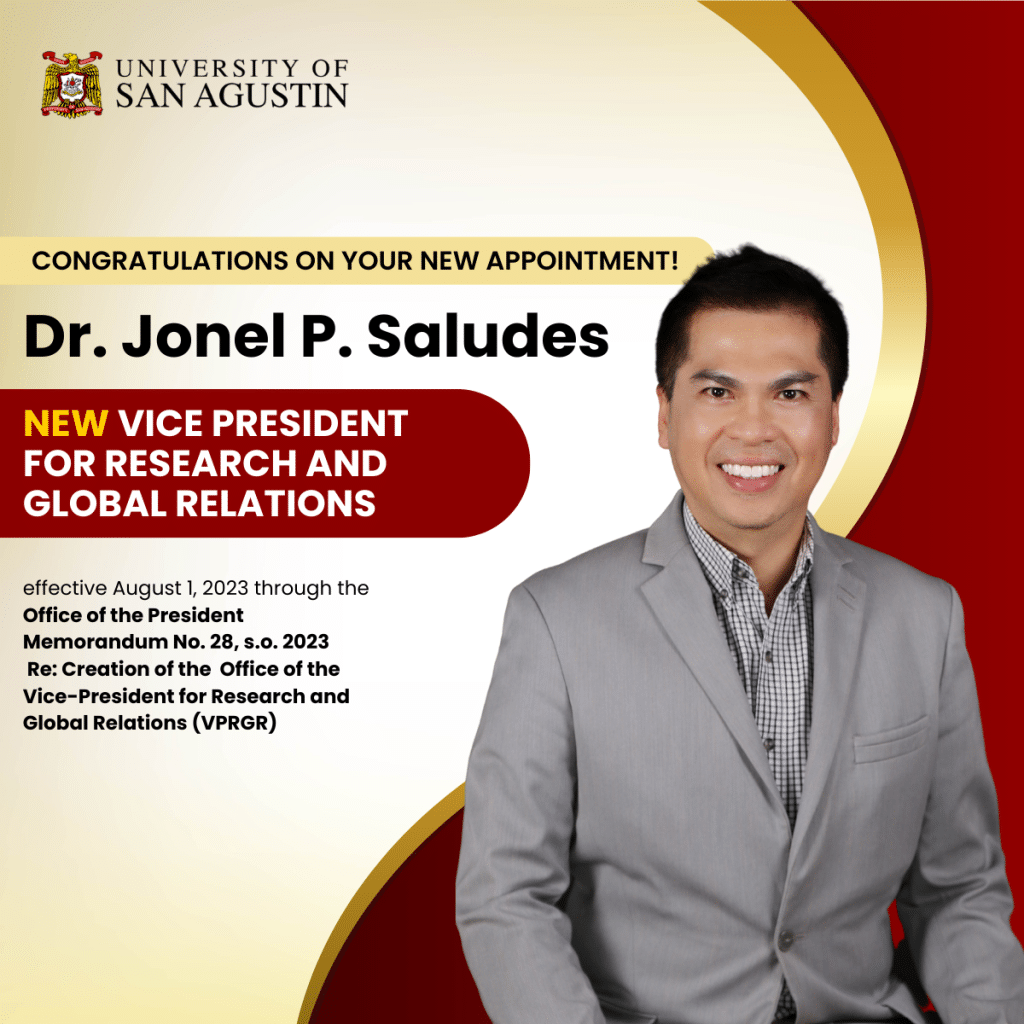 With the creation of the Office of the Vice-President for Research and Global Relations (VPRGR), through the Memorandum No. 28, s.o. 2023 of the Office of the President, we congratulate Dr. Jonel P. Saludes as the new Vice President for Research and Global Relations!
The VPRGR will oversee the following major offices:
Research and Publication Services (RPS) – New Position
Innovation and Technology Support Office (ITSO)
Gregor Mendel Research Laboratories (GMRL)
Magnetic Resonance Facility (NMR)
Center for Advanced New Materials, Engineering and Emerging Technologies (CANMEET)
Center for Chemical Biology and Biotechnology (C2B2)
Center for Informatics (CFI)
Center for Heritage and Indigenous Culture (CHIC)
Center for Natural Drug Discovery and Development (CND3)
May you be blessed with divine guidance as you lead the University to new heights of innovation and discovery through research. We can't wait to witness the positive impact you'll make in Virtus et Scientia.