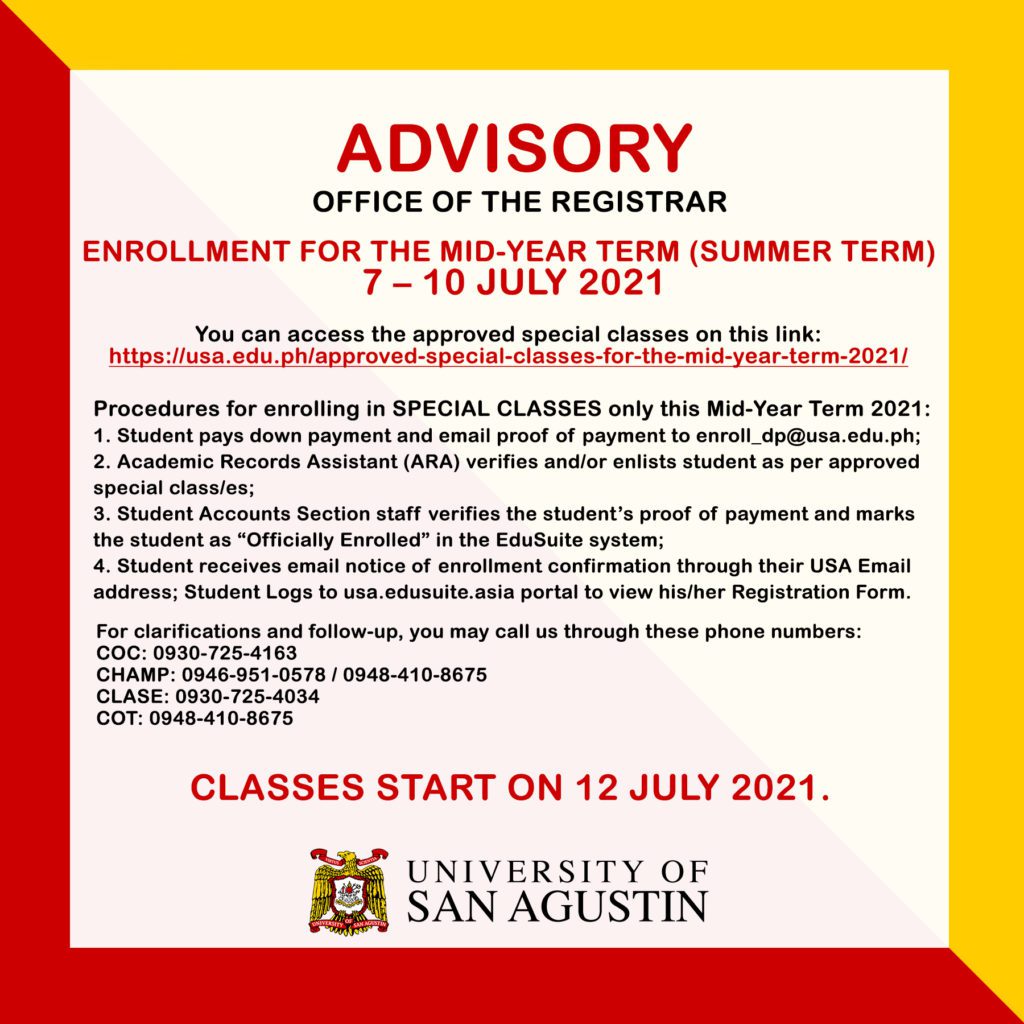 The enrollment schedule for the Mid-Year Term (Summer Term) is on 7-10 July 2021.
You can access the approved special classes in this link: https://usa.edu.ph/usa/approved-special-classes-for-the-mid-year-term-2021/
Procedures for enrolling in SPECIAL CLASSES only this Mid-Year Term 2021:
Student pays down payment and email proof of payment to enroll_dp@usa.edu.ph;
Academic Records Assistant (ARA) verifies and/or enlists student as per approved
special class/es;
Student Accounts Section staff verifies the student's proof of payment and marks the
student as "Officially Enrolled" in the EduSuite system;
Student receives email notice of enrollment confirmation through their USA Email
address; Student Logs to usa.edusuite.asia portal to view his/her Registration Form.
For clarifications and follow-up, you may call us through these phone numbers:
COC: 0930-725-4163
CHAMP: 0946-951-0578 / 0948-410-8675
CLASE: 0930-725-4034
COT: 0948-410-8675
Classes start on 12 July 2021.