Please be advised that the University of San Agustin through the Admissions, Scholarships and Placement Office (ASPO) will be posting the filing of Application and requirements for Entrance Scholarship AY 2021-2022 from 15 September 2021 to 5 October 2021.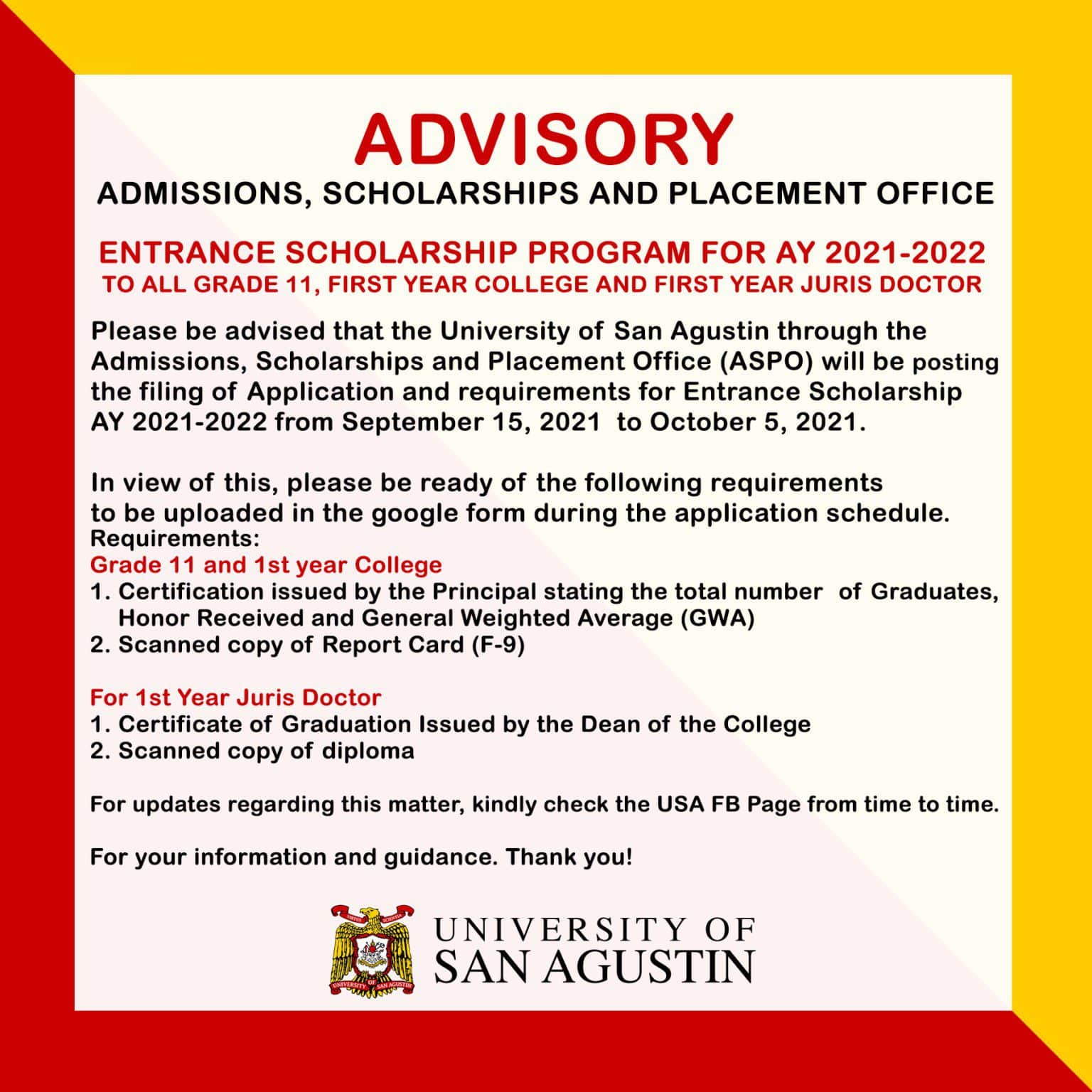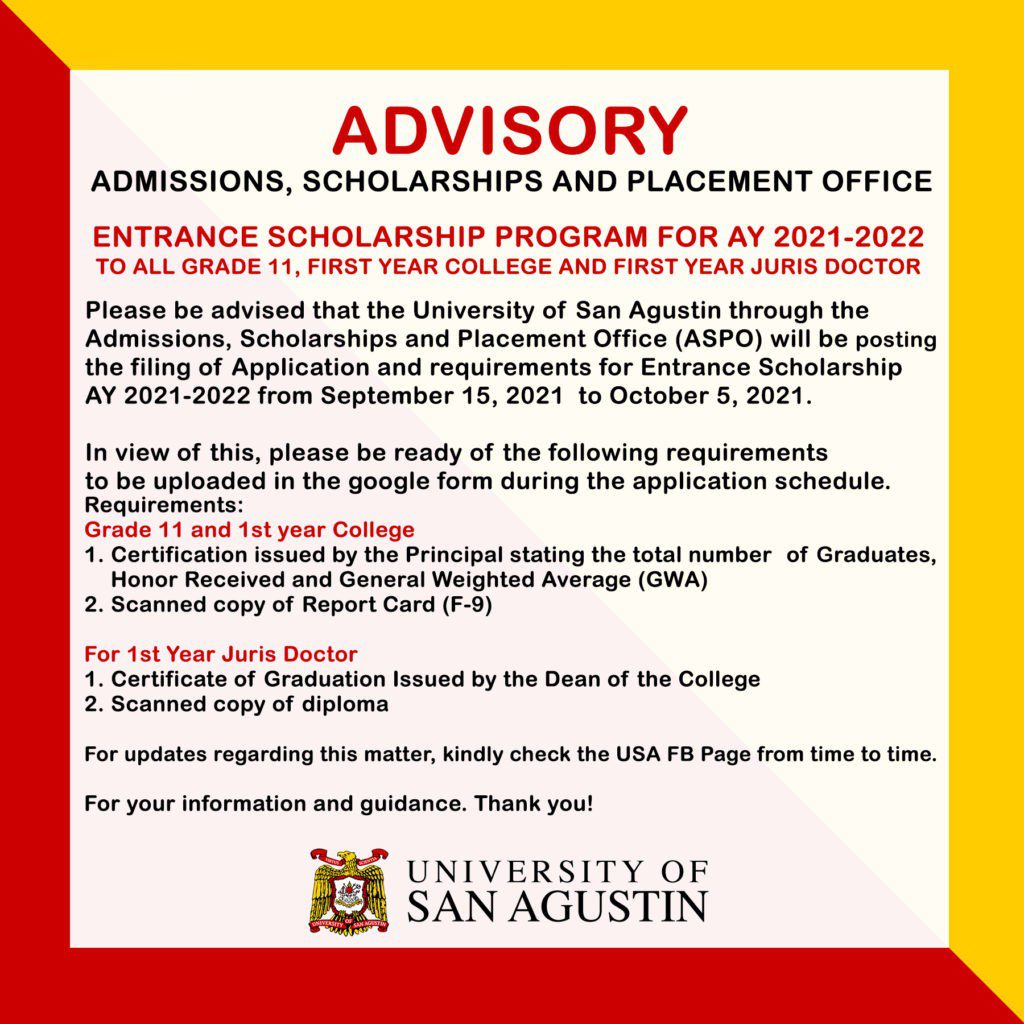 In view of this, please be ready of the following requirements to be uploaded in the google form during the application schedule.
Requirements:
Grade 11 and 1st year College
1. Certification issued by the Principal stating the total number of Graduates, Honor Received and General Weighted Average (GWA)
2. Scanned copy of Report Card (F-9)
For 1st Year Juris Doctor
1. Certificate of Graduation issued by the Dean of the College
2. Scanned copy of diploma
For updates regarding this matter, kindly check the USA FB Page from time to time.
For your information and guidance. Thank you!