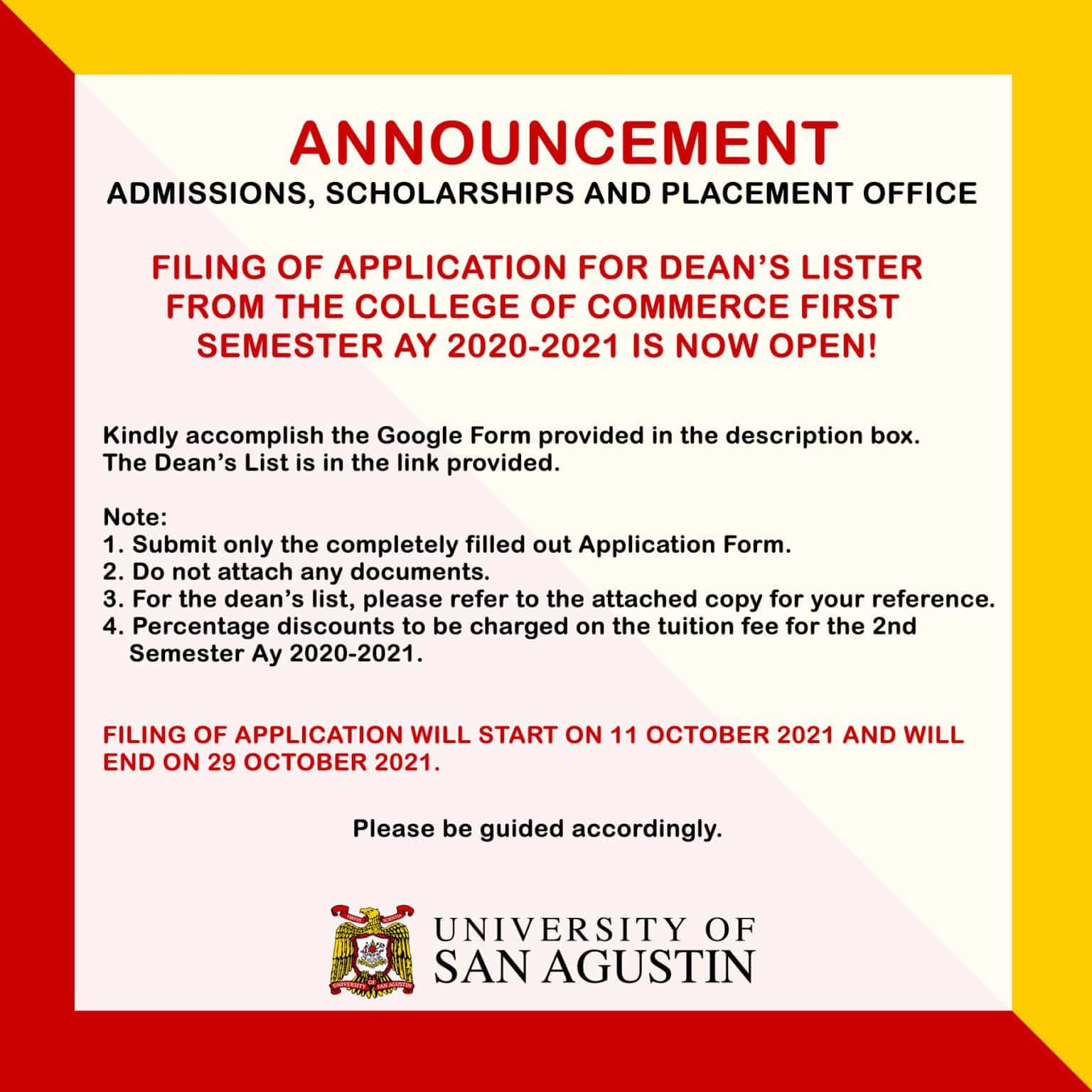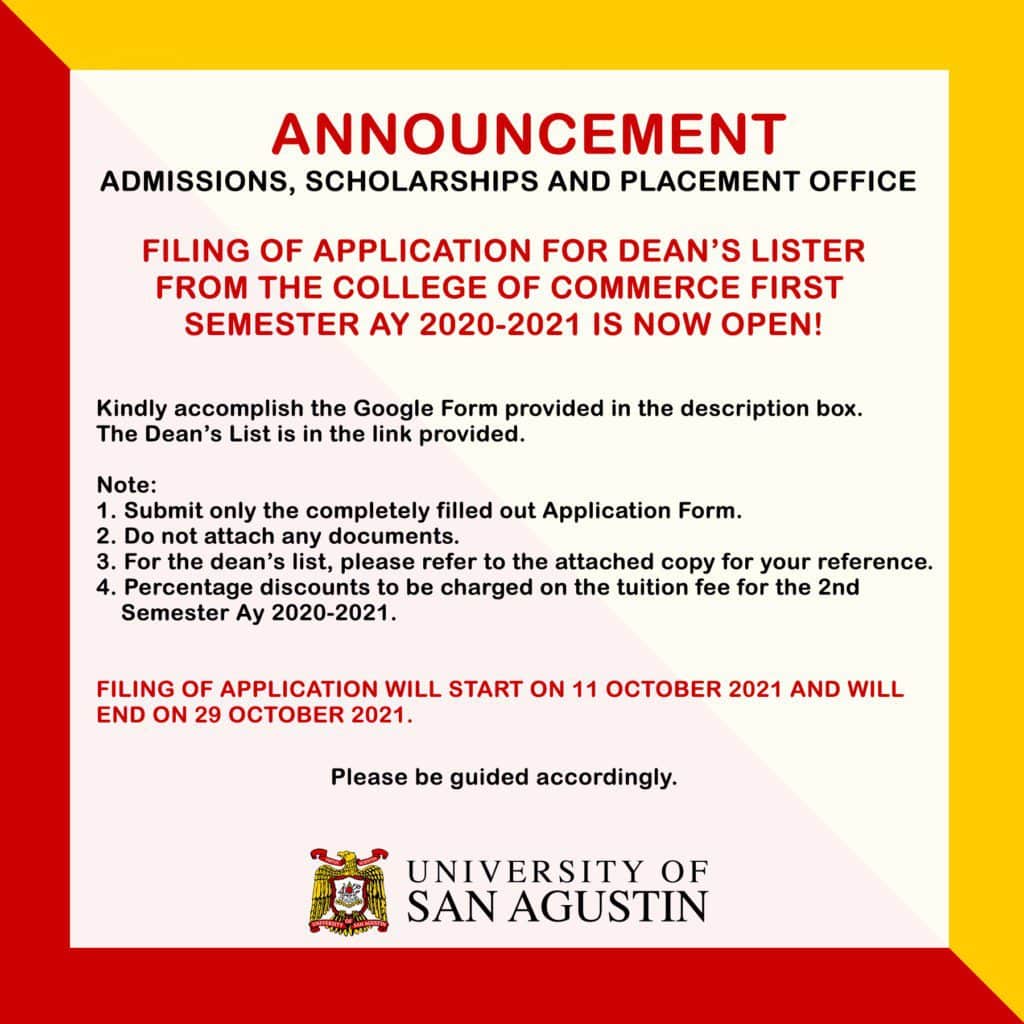 KINDLY ACCOMPLISH THE GOOGLE FORM PROVIDED.
Note:
Submit only the completely filled out Application Form.
Do not attach any documents.

For the dean's list, please refer to the attached copy for your reference.

Percentage discounts to be charged on the tuition fee for the 2nd semester AY 2020-2021.
FILING OF APPLICATION WILL START ON OCTOBER 11, 2021 AND
WILL END ON OCTOBER 29, 2021
Please be guided accordingly.