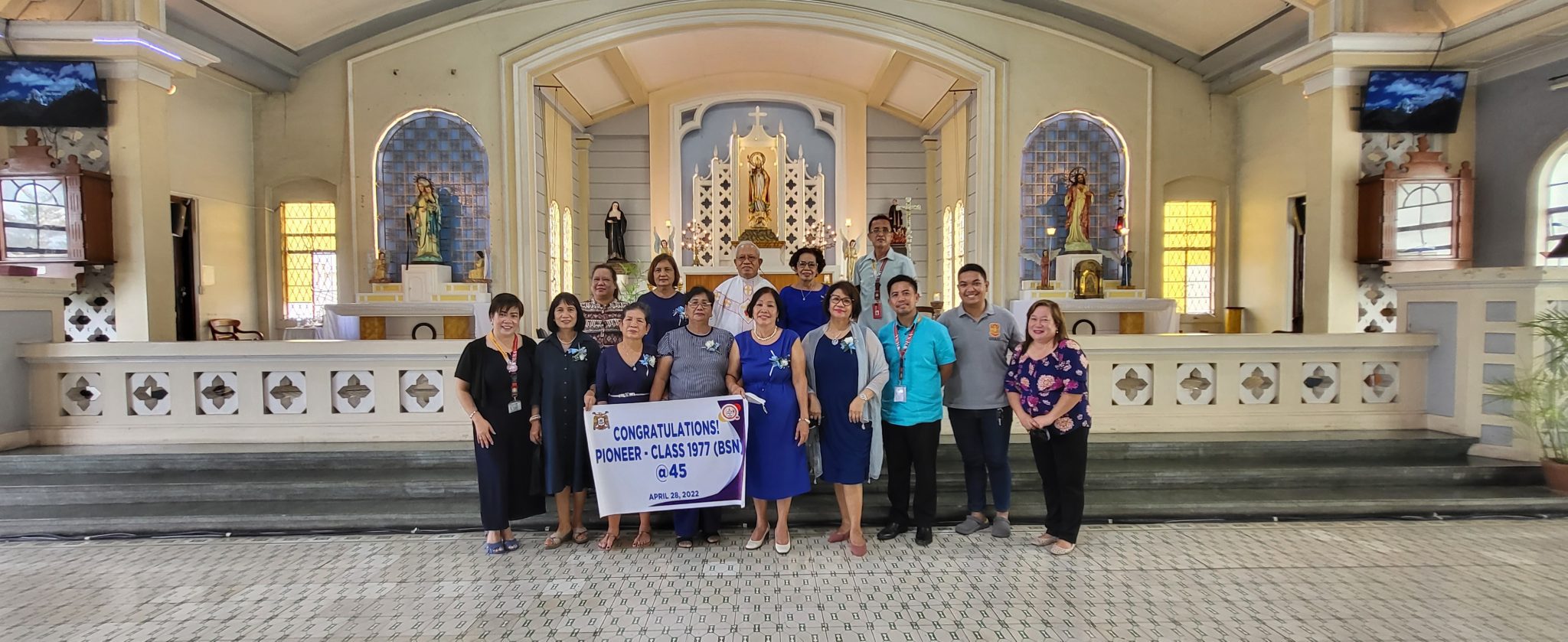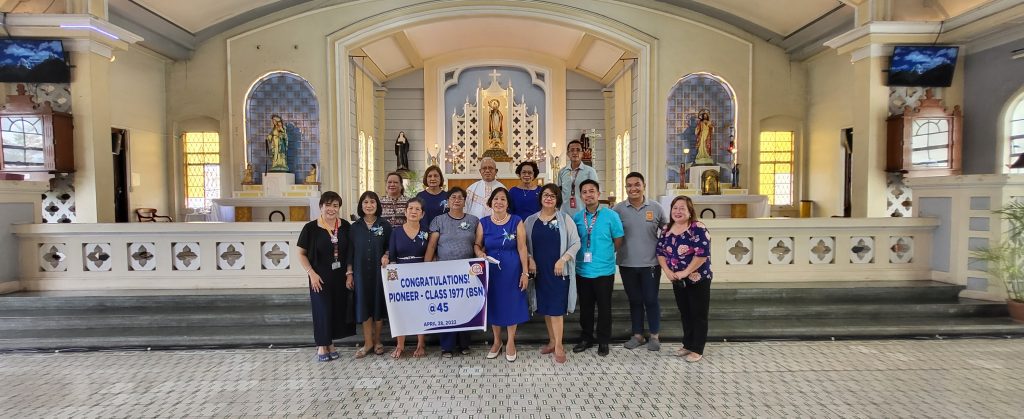 The Bachelor of Science in Nursing Class of 1977- the first batch of Augustinian nurses, celebrated its 45th jubilee year last April 28, 2022. They jump started their reunion with a thanksgiving mass at the USA Chapel with Fr. Mamerto Alfeche, OSA as the main celebrant. Fr. Alfeche, former President of the University, was one of the first regents of the said department in 1988-1992 and in 1996-2000.
In his homily, Fr. Alfeche recalled the long history of the Nursing program at the University. He mentioned that the now flagship program started through a consortium program with St. Paul University-Iloilo College of Nursing in 1971. Although the consortium lasted for only three years, the friar administrators were determined to continue the program despite the lack of resources at that time. In 1974, the first 24 pioneer Nursing students held their capping, and in 1975, the program was approved.
Some Augustinian nursing alumni braved the challenges to attend their sapphire anniversary despite the threats posed by the pandemic. They were happy to be back home to their Alma Mater.