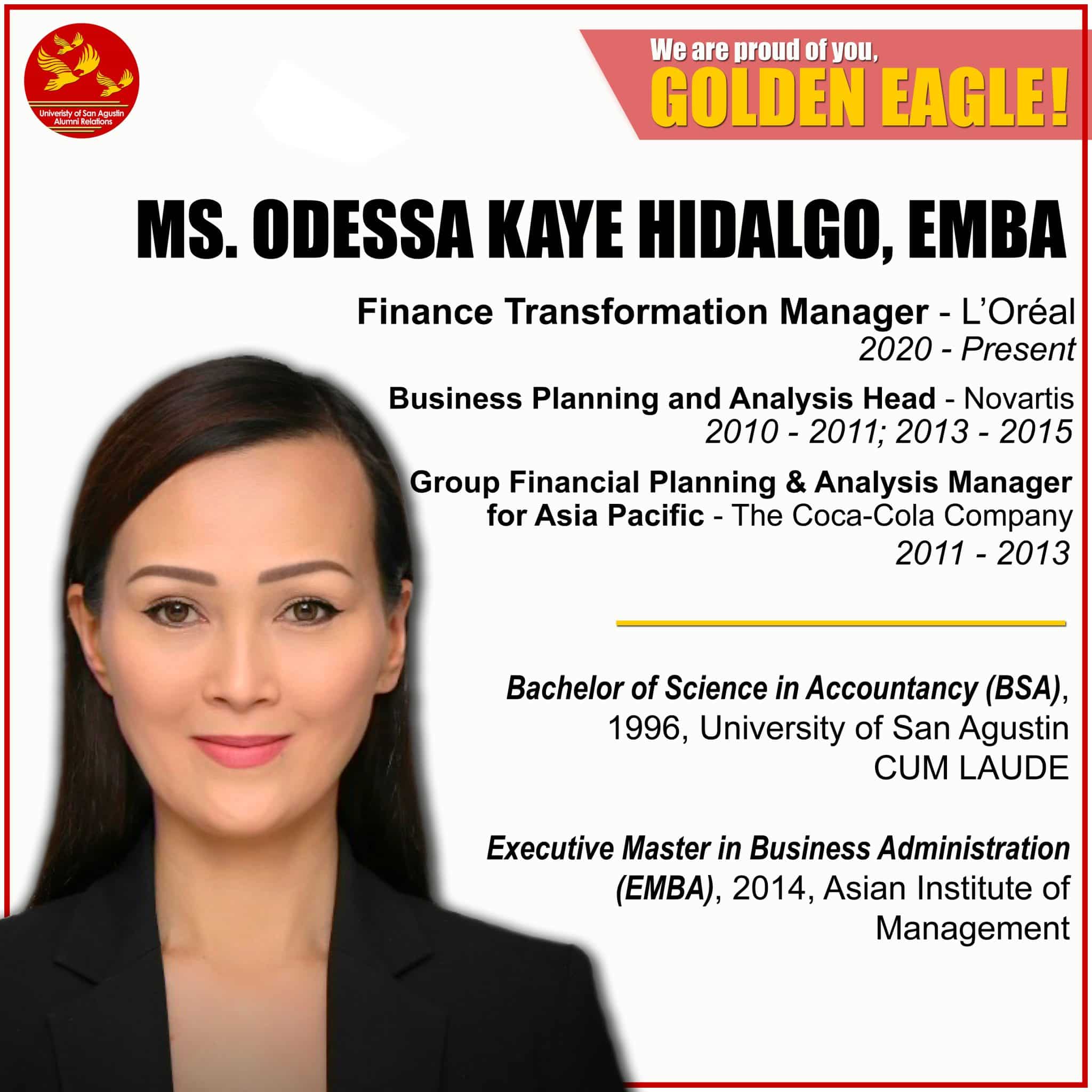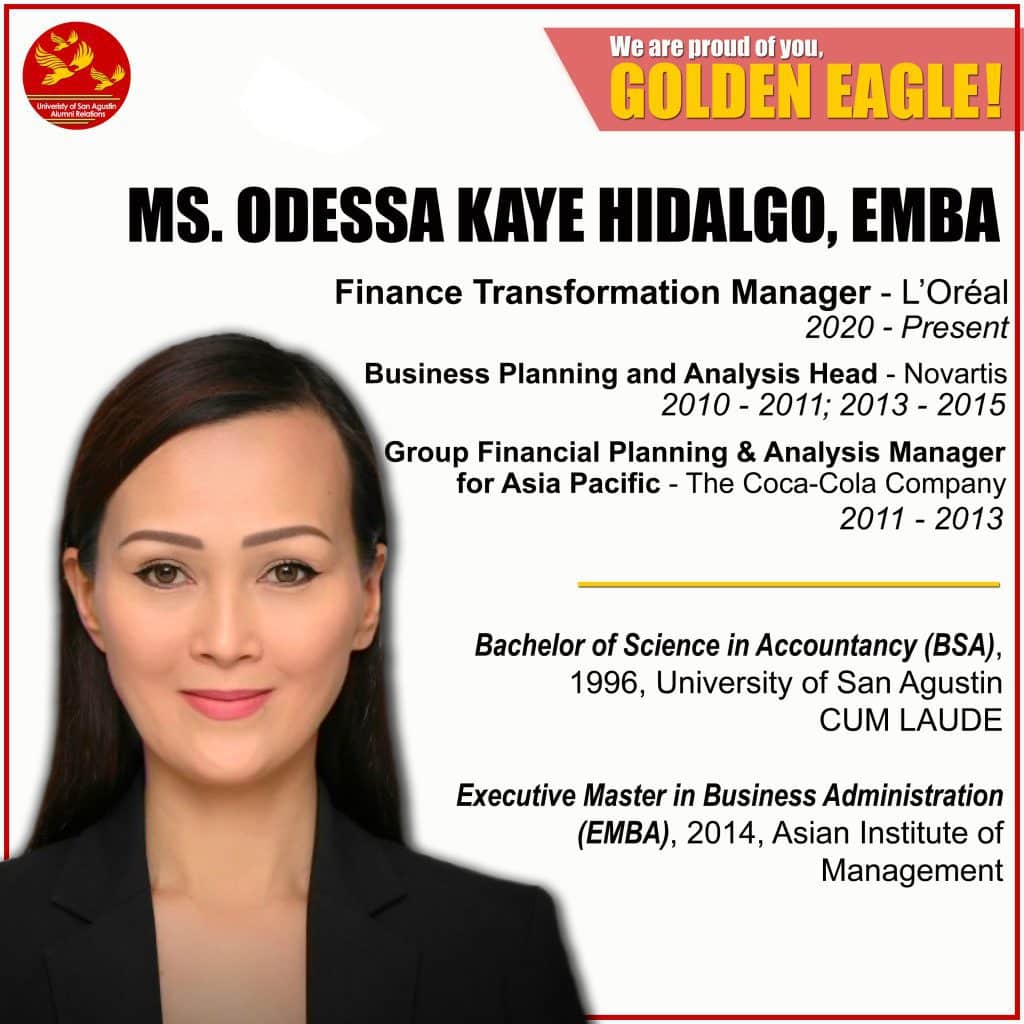 Ms. Odessa Kaye Hidalgo graduated in 1996 from the University of San Agustin with a degree Bachelor of Science in Accountancy (BSA) and Latin Honors "Cum Laude." She went on with her academic sojourn and garnered her Executive Master's Degree,
Executive Master in Business Administration (EMBA), in 2014 from Asian Institute of Management
In the duration of her career, she is acknowledged to be a well-rounded finance professional with international experience. She is also highly proficient in controlling, financial/business planning, strategic planning, business development/partnering, business process improvement, and project management, with 24 years of experience. The 12 years of which, she gained in the pharmaceuticals industry (Novartis and Sandoz), 8 years gained in fast moving consumer goods industry (Coca-Cola and L'Oreal), 3 years in a multinational conglomerate (General Electric) and over 1 year in her family's own business
She is presently based in Paris, France, working in L'Oreal as Finance Transformation Manager, where she implements the MyMarket Digitalization Tool (finance stream) in the whole of Western Europe. Prior this, she started her career in L'Oreal in January 2015 as Division Controller for Consumer Products in the Philippines where she co-led the division's successful financial turnaround coming from several years of losses. She did this after graduating with a degree of Executive MBA at the Asian Institute of Management in December 2014. Then, she was based in Shanghai from 2017 to 2020, working for the same company. There, she led the implementation of 2 key L'Oreal Group business process improvement projects in the whole of Asia Pacific: Pure Media Management (CONTACTS) which is the biggest advertising and promotions spend of the company and Expense Claims Management (CONCUR) which is used globally by all employees for expense reimbursements.
The aforementioned are just a few of the highlights of her career. Indeed, our Golden Eagle had spread her wings wide, making others recognize her golden brilliance!
#USAKita
#USAAlumna
#GoldenEagle