Please be guided accordingly of the Procedures for Course Load Revision (changing, adding of courses) or Withdrawal of courses/enrollment for 1st Semester A.Y. 2021 – 2022.
The Course Load Revision Form and Withdrawal and Dropping Form can be downloaded via this link: https://qrgo.page.link/9pWhw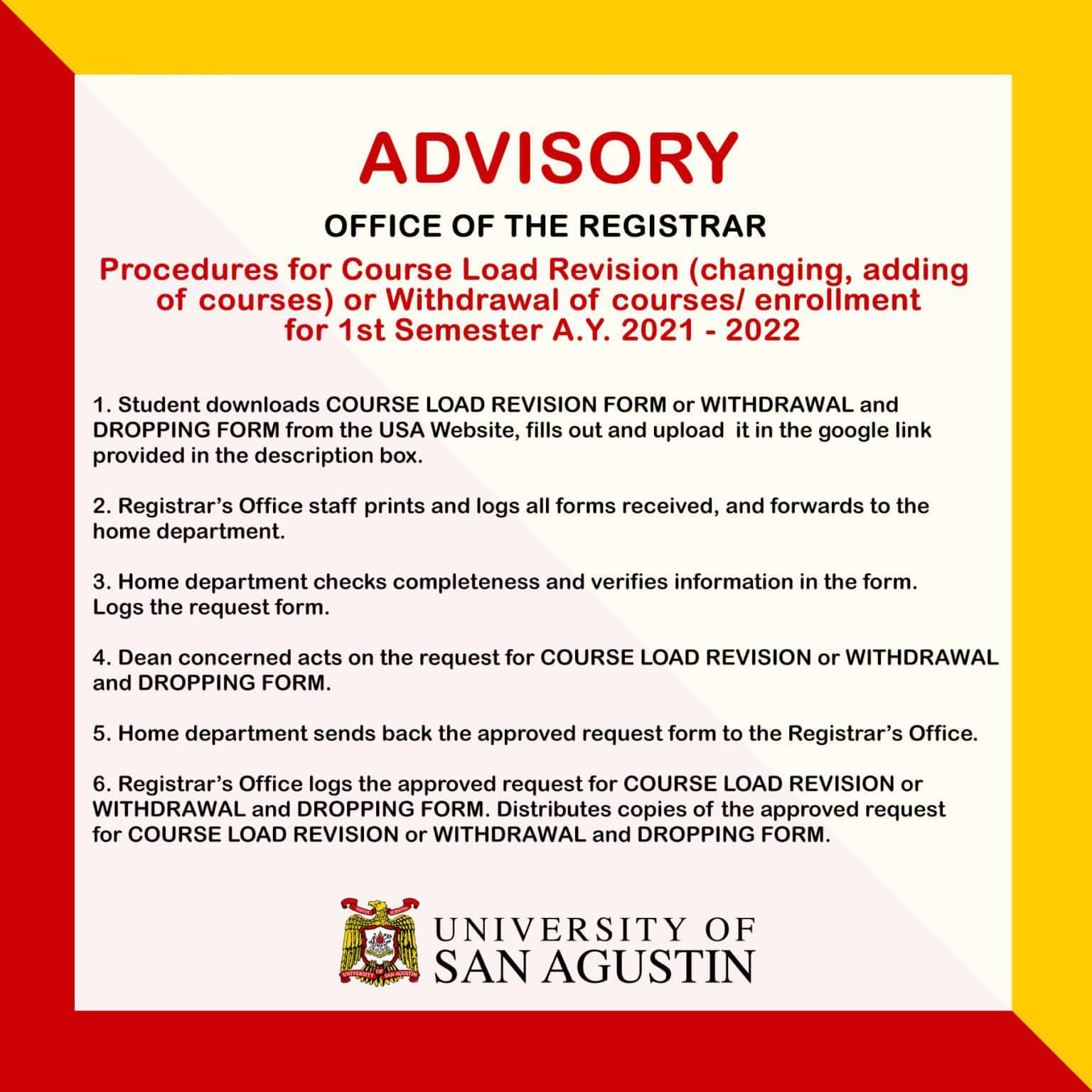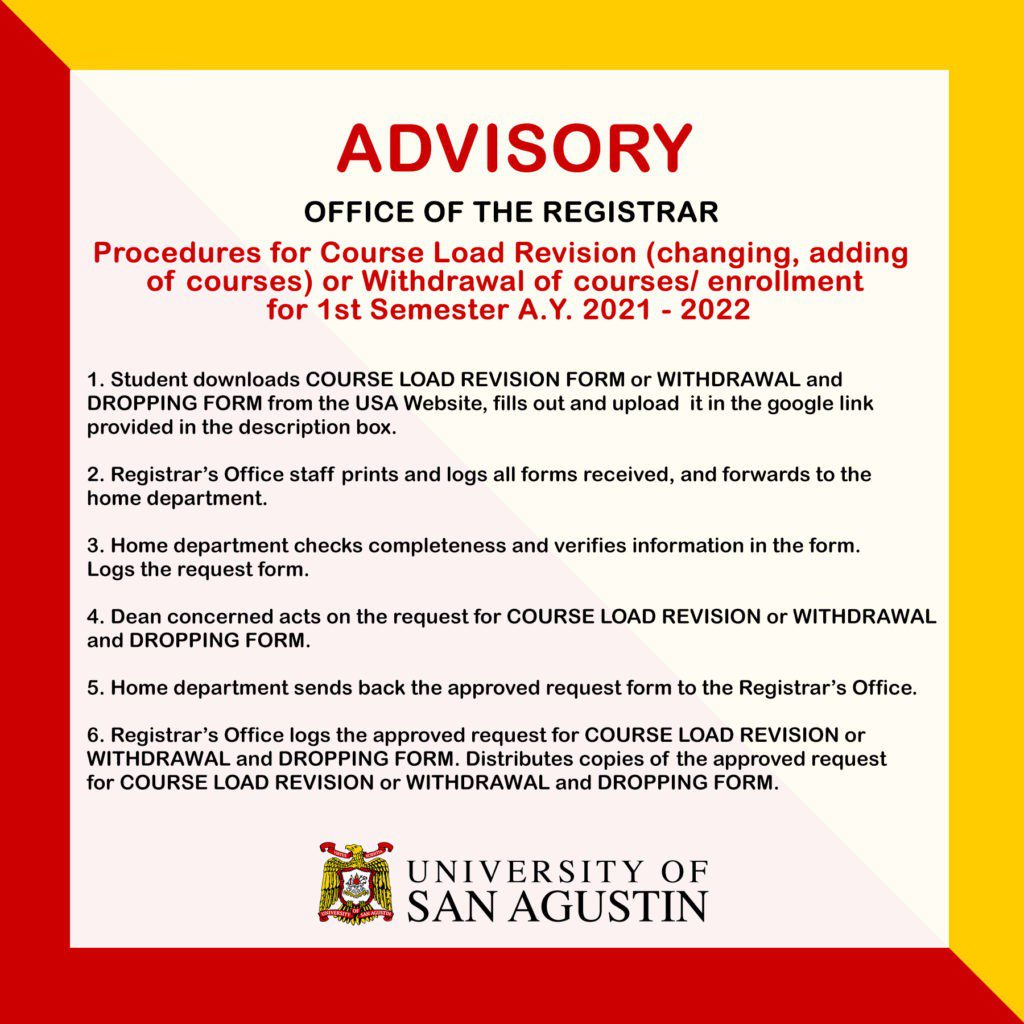 For the submission of the filled out forms, please refer to this Google Form link: https://docs.google.com/forms/d/e/1FAIpQLSd7kBUA5h61xs_IXQgi1aVNqLxjPAm8090Xi4TIqnXd9sw1Og/viewform
For your information and guidance. Thank you very much.