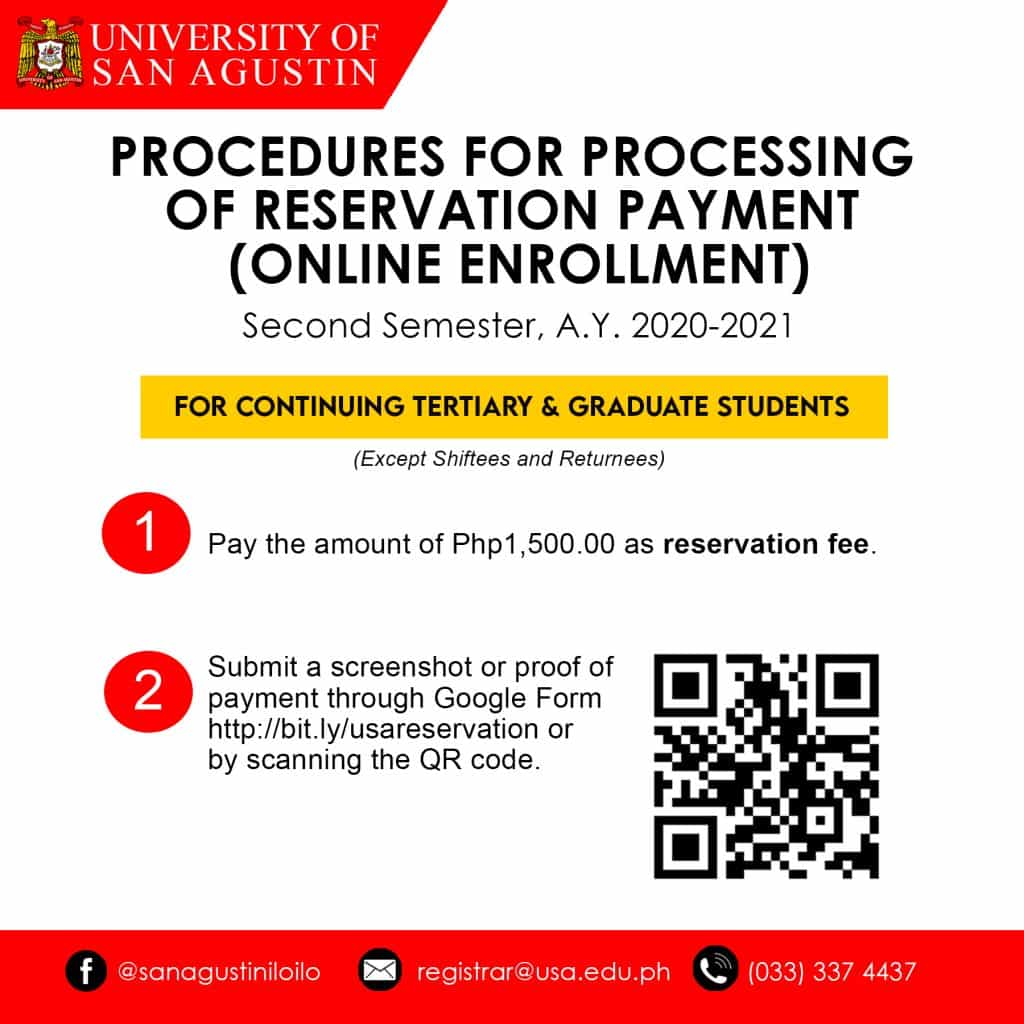 FOR CONTINUING TERTIARY AND GRADUATE STUDENTS (Except Shiftees and Returnees)
Please be informed that the opening of classes for the Second Semester (First and Second Cycles), A.Y. 2020-21 is on 22 February 2021.
To hasten the online enrollment, the student is required to make a RESERVATION FEE of Php1,500.00 prior to the online enrollment. Please refer to the photo for the procedures.
In the event that the student cannot continue his/her enrollment for this current semester, the reservation fee will be refunded.