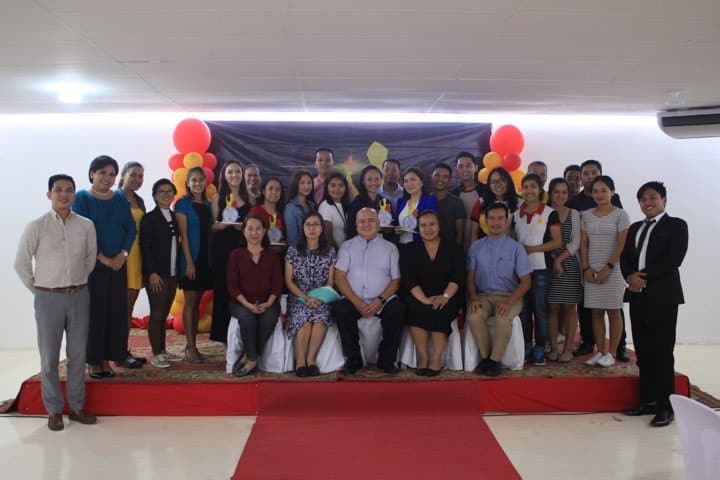 Recognizing the active role of mass media in Western Visayas, the University of San Agustin held the 1st SanAg Media Awards last Saturday, May 18, 2019. The award is given to ten media outfits which the University has been partners with to bringing Iloilo City and Western Visayas to the forefront of being a provider of an excellent education.

This year's recipient of the SanAg Media Awards are The Daily Guardian, ABS-CBN TV-10 Iloilo, Manila Bulletin, DYSI Super Radyo, Panay News, Manila Bulletin, GMA Network, Inc. – TV 6, Aksyon Radyo Iloilo, Bombo Radyo Iloilo, and Radyo Pilipinas Iloilo. The awards were received by media personalities during the awarding ceremony at the Dolce Garcia Conference Room, University of San Agustin, Iloilo City.

Other representatives from the Iloilo Metropolitan Times, Philippine News Agency, and USA Publications were in attendance. One of the best features of SanAg Media Awards is a Talk on Stress Management among Media Men delivered by an expert in psychology and psychotherapy – Dr. Alda Perlita Polestico. Salient issues confronting the members of the fourth estate were discussed and given utmost attention.

SanAg Media Awards is a project initiated by the Philanthropic, External and Alumni Relations Office in cooperation with the AB Communication program of the College of Liberal Arts, Sciences and Education.