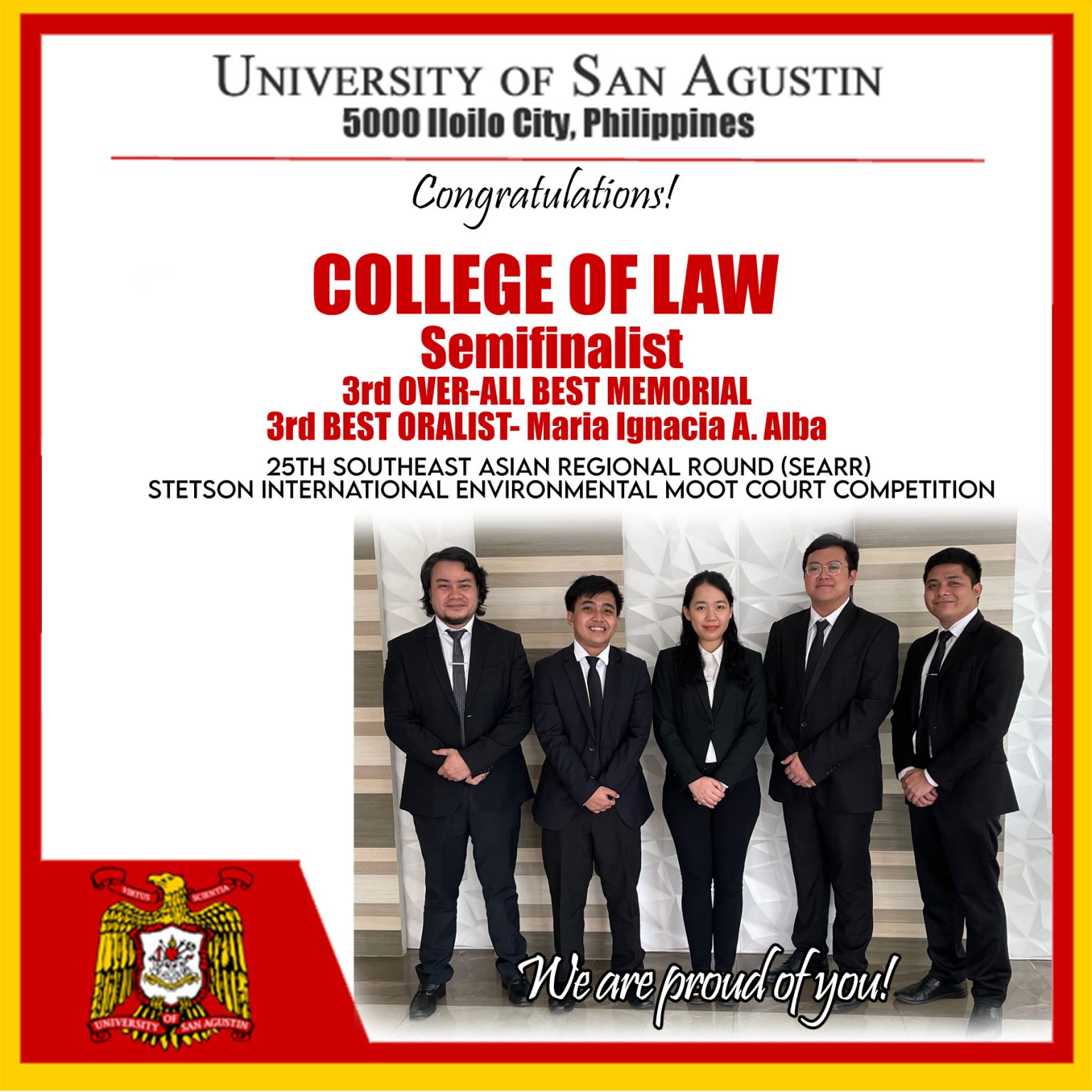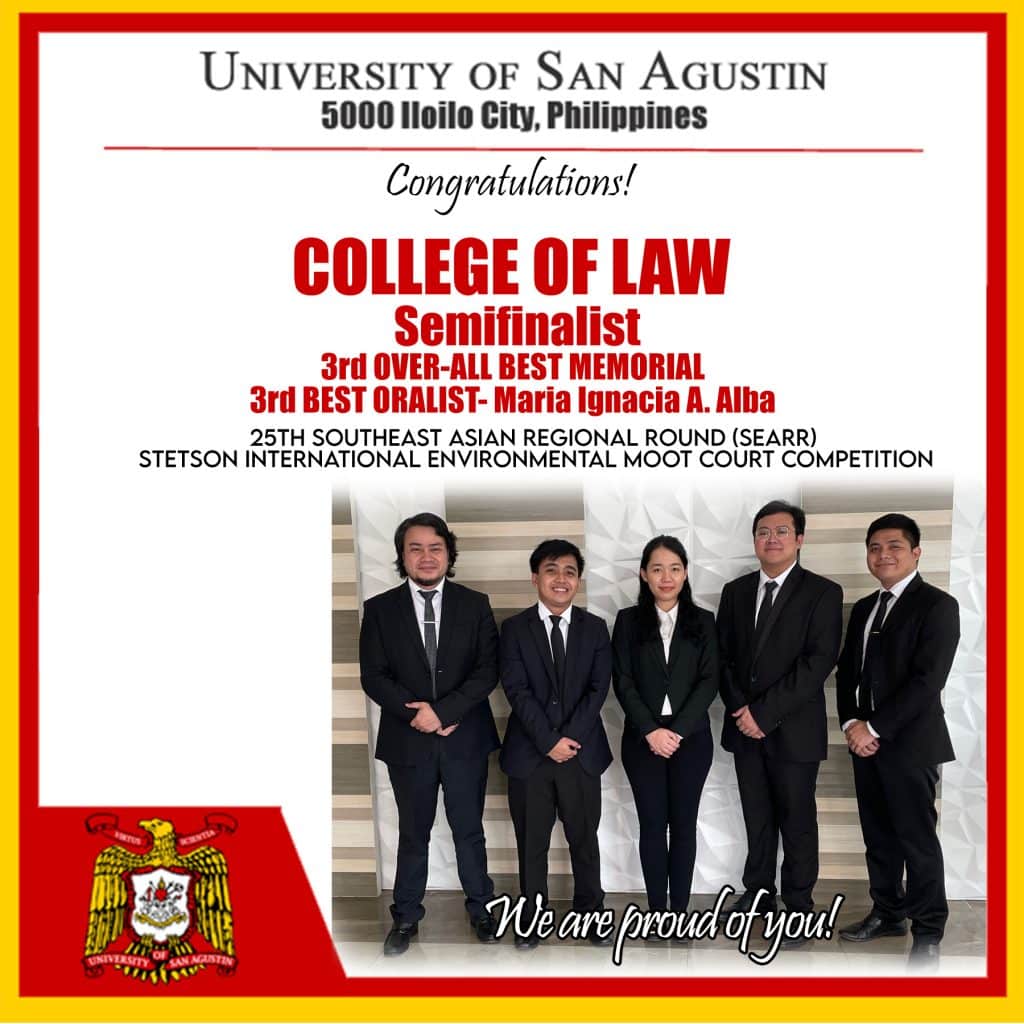 The University of San Agustin (USA)- College of Law (COL) continues to bring pride to the academic community as they bag another set of awards in the recent 25th Southeast Asian Regional Round (SEARR) of the Stetson International Environmental Moot Court Competition.

The team representing the USA – COL won as SEMIFINALIST out of 11 competing teams in the region. They also garnered special awards including Third Best Oralist-Maria Ignacia A. Alba and Third Overall Best Memorial. The SEARR was held on January 11-15, 2021, and was organized by the University of the Philippines Law Center, through the Institute of International Legal Studies. The grueling preliminary (4 matches), quarterfinals, semi-finals, and finals round were all held virtually via Zoom.
The USA – COL team is composed of: Theo Javriel S. Chavez, Maria Ignacia A. Alba, John Paul Suaberon, and Jeff Earl D. Nuñez, headed by their coach Atty. Anfred P. Panes. This success would not have been possible if not for the help and guidance of their advisers, Judge Elijo Sharon-Herrera Bellones and Atty. Anfred P. Panes.

Further, the unwavering and vigorous support of Dean Jose Mari Benjamin Francisco U. Tirol and the rest of the College of Law faculty, staff, students and alumni, made all of these achievements possible.

Bulahan mga Agustino! Bulahan San Agustin Law!