ADVISORY FROM ADMISSIONS, SCHOLARSHIPS, AND PLACEMENT OFFICE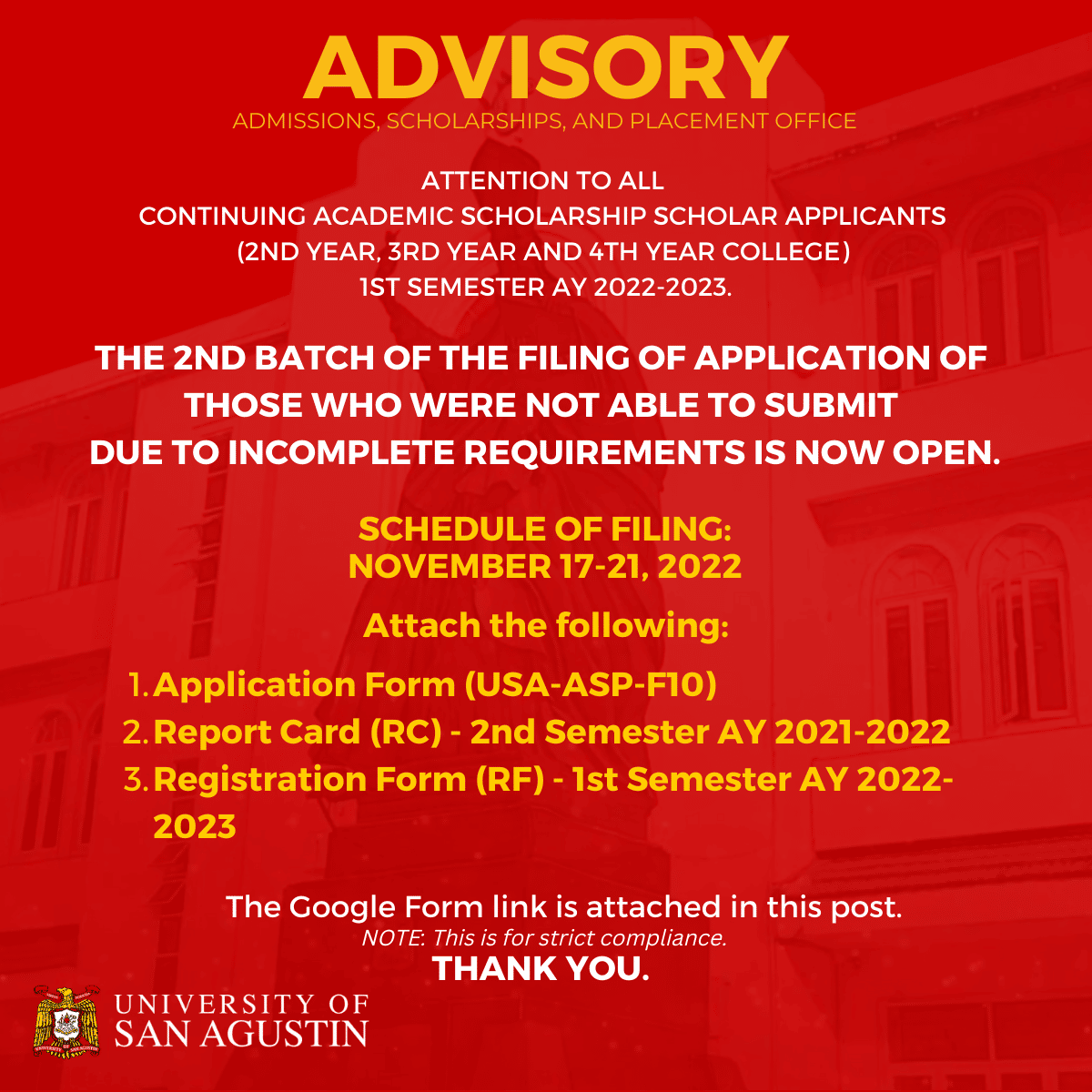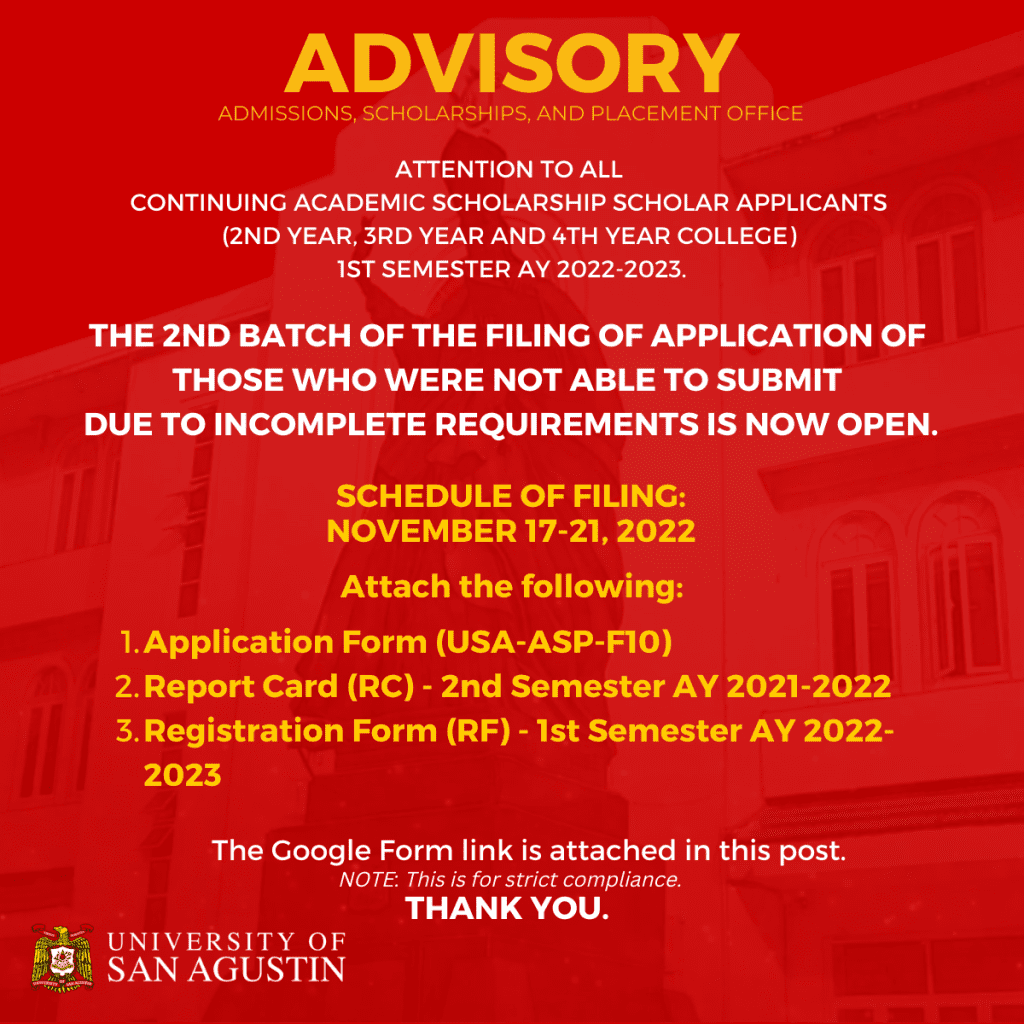 Attention to all Continuing Academic Scholarship Scholar Applicants (2nd Year, 3rd Year and 4th Year College) 1st Semester AY 2022-2023.
The 2nd Batch of the Filing of Application of those who were not able to submit due to incomplete requirements is now open.
Schedule of Filing:
November 17-21, 2022
Attach the following:
1. Application form (USA-ASP-F10)
2. Report Card (RC) – 2nd Semester AY 2021-2022
3. Registration Form (RF) – 1st Semester AY 2022-2023
Google Form link: https://docs.google.com/…/1FAIpQLSeINjkp0ig…/viewform…
Note: This is for strict compliance.
Please be guided accordingly. Thank you.