ADVISORY FROM THE ADMISSIONS, SCHOLARSHIPS, AND PLACEMENT OFFICE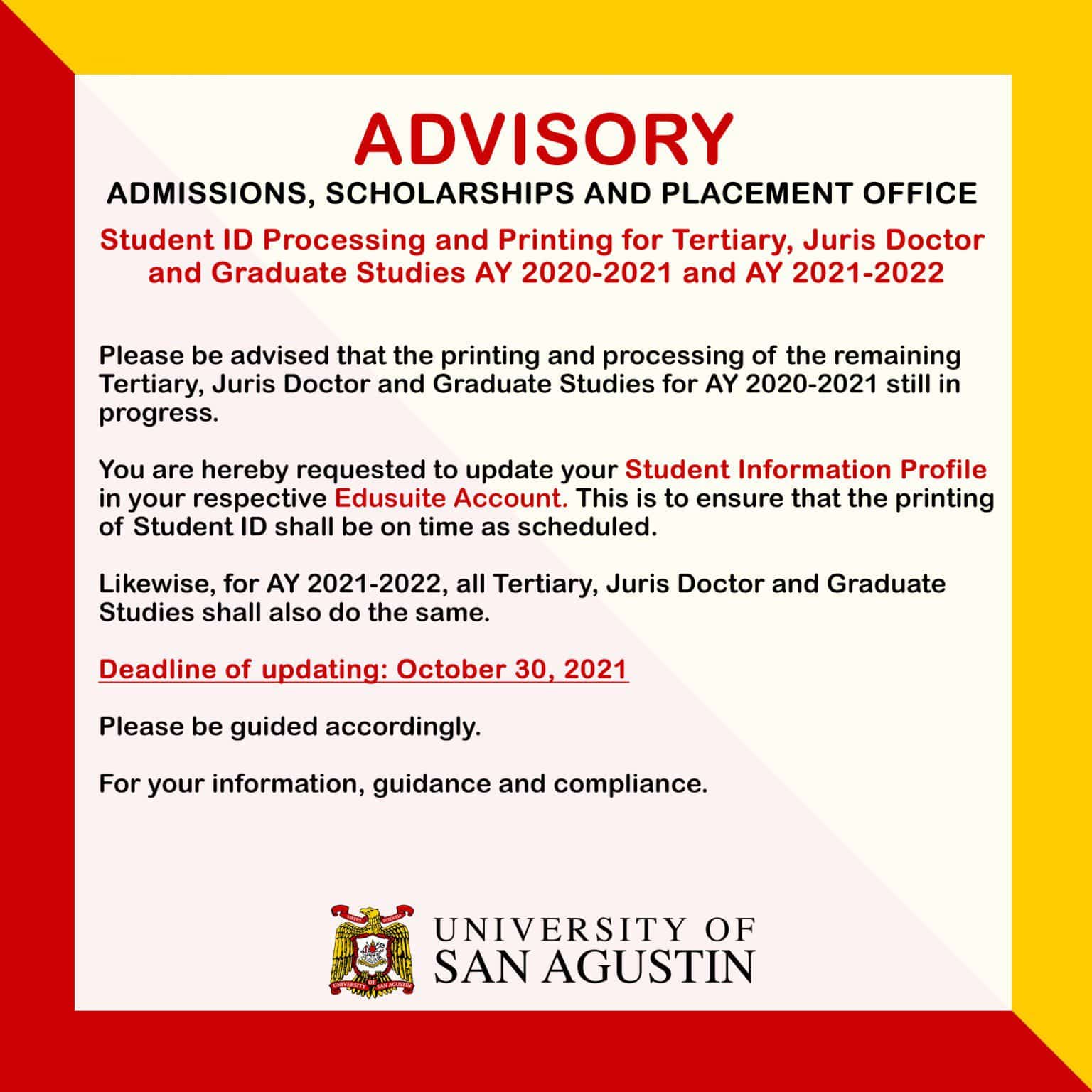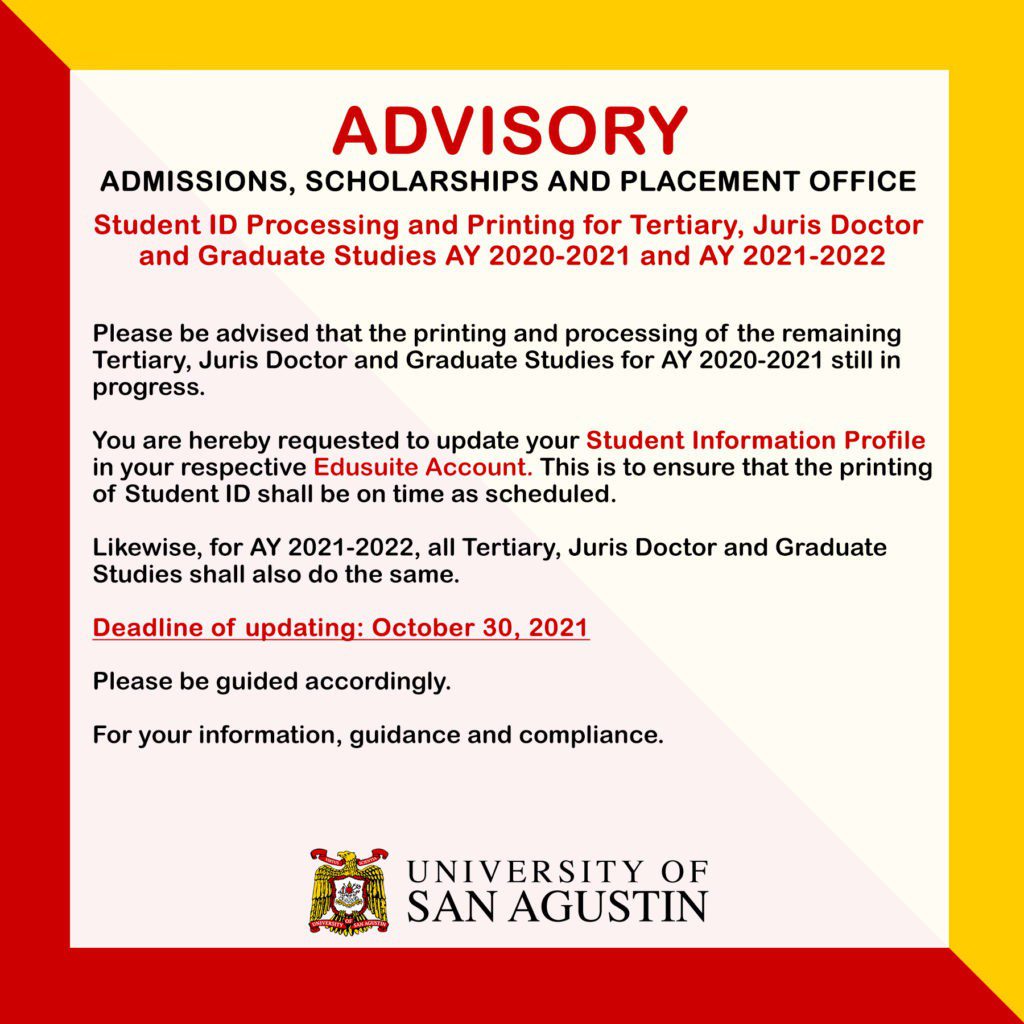 Please be advised that the printing and processing of the remaining Tertiary, Juris Doctor, and Graduate Studies for AY 2020-2021 still in progress.
You are hereby requested to update your Student Information Profile in your respective Edusuite Account. This is to ensure that the printing of the Student ID shall be on time as scheduled.
Likewise, for AY 2021-2022, all Tertiary, Juris Doctor and Graduate Studies shall also do the same.
Deadline of updating: October 30, 2021
Please be guided accordingly.
For your information, guidance, and compliance.