The students of the Bachelor of Science in Business Administration major in Marketing Management program of the College of Commerce are conducting a research study as a curricular requirement for the course MM411-Thesis.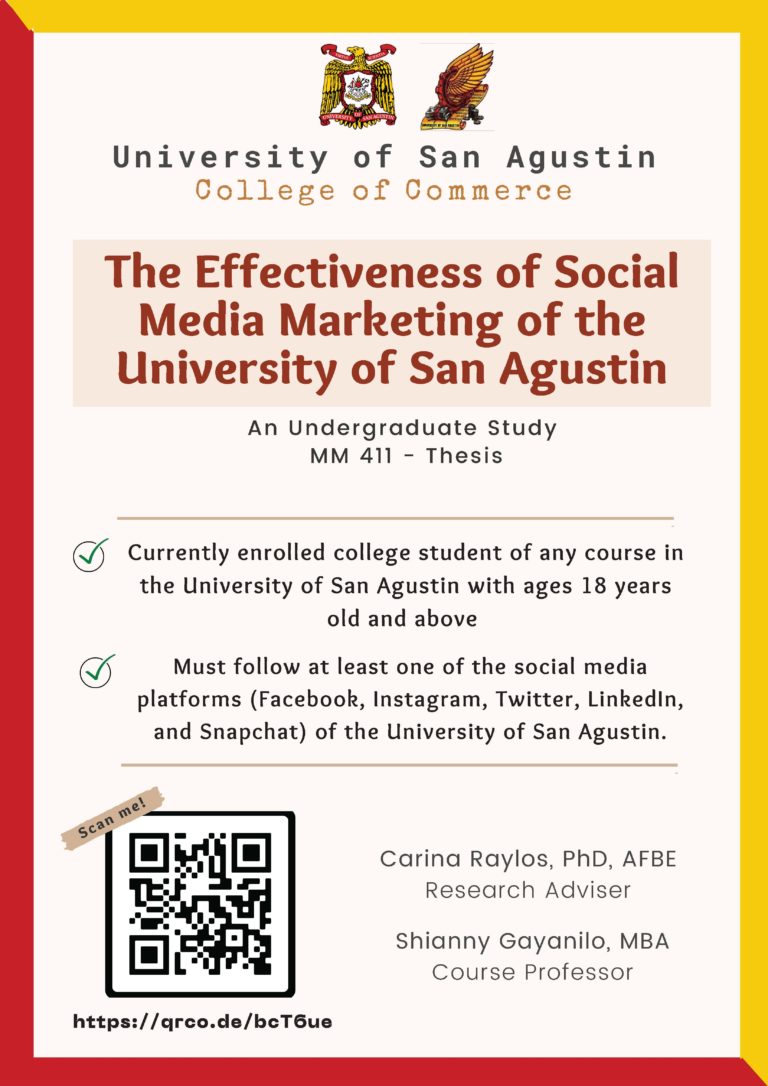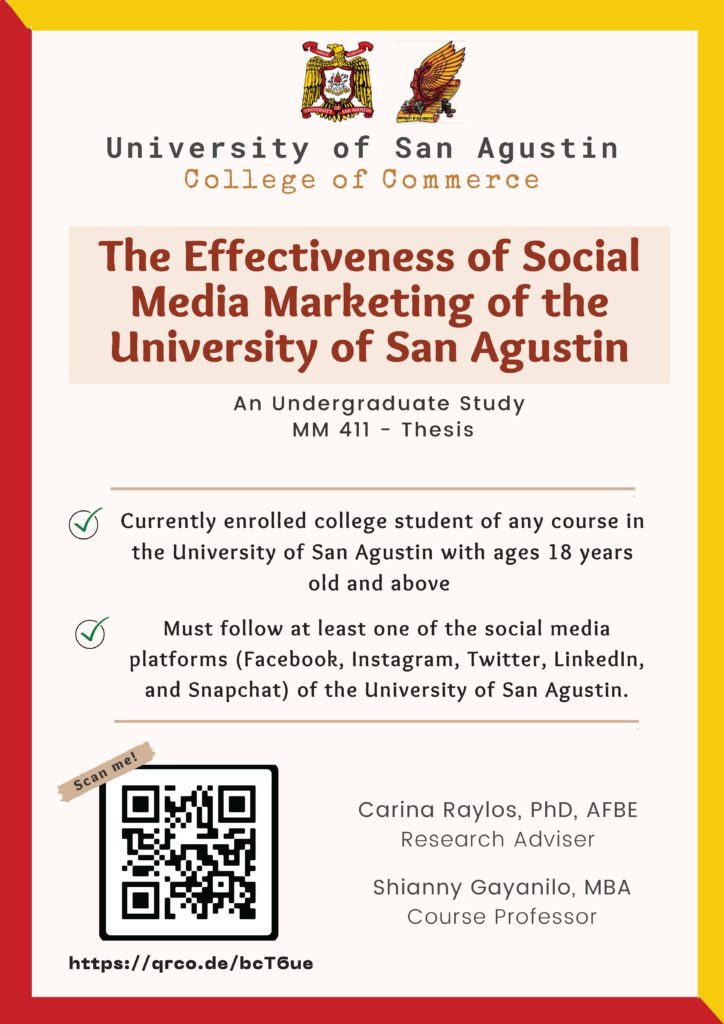 In this regard, the researchers of the study "The Effectiveness of Social Media Marketing of the University of San Agustin" are asking for the participation of the following:
-Currently enrolled college student of any course in the University of San Agustin with ages 18 years old and above
-Must follow at least one of the social media platforms (Facebook, Instagram, Twitter, LinkedIn, and Snapchat) of the University of San Agustin.
Kindly accomplish the survey through this link: https://qrco.de/bcT6ue
Your participation will greatly benefit the University in terms of assessing the social media efforts of the school and finding areas for the office to improve.
Thank you very much!
Researchers:
Je-ann Palmaira
Irish Antineo
Kent Marmolejo
Sharina Joyce Dalumpines
Christy Dofiles
Kimjelyn Suarez

4th Year BSBA MM 4-C