The University of San Agustin academic community congratulates MERRY MAE CABALE, an alumna of the Bachelor of Science in Nursing of the College of Health and Allied Medical Professions, for ranking 10th with a rating of 87.40% in the recently concluded May 2022 Philippine Nursing Licensure Examination.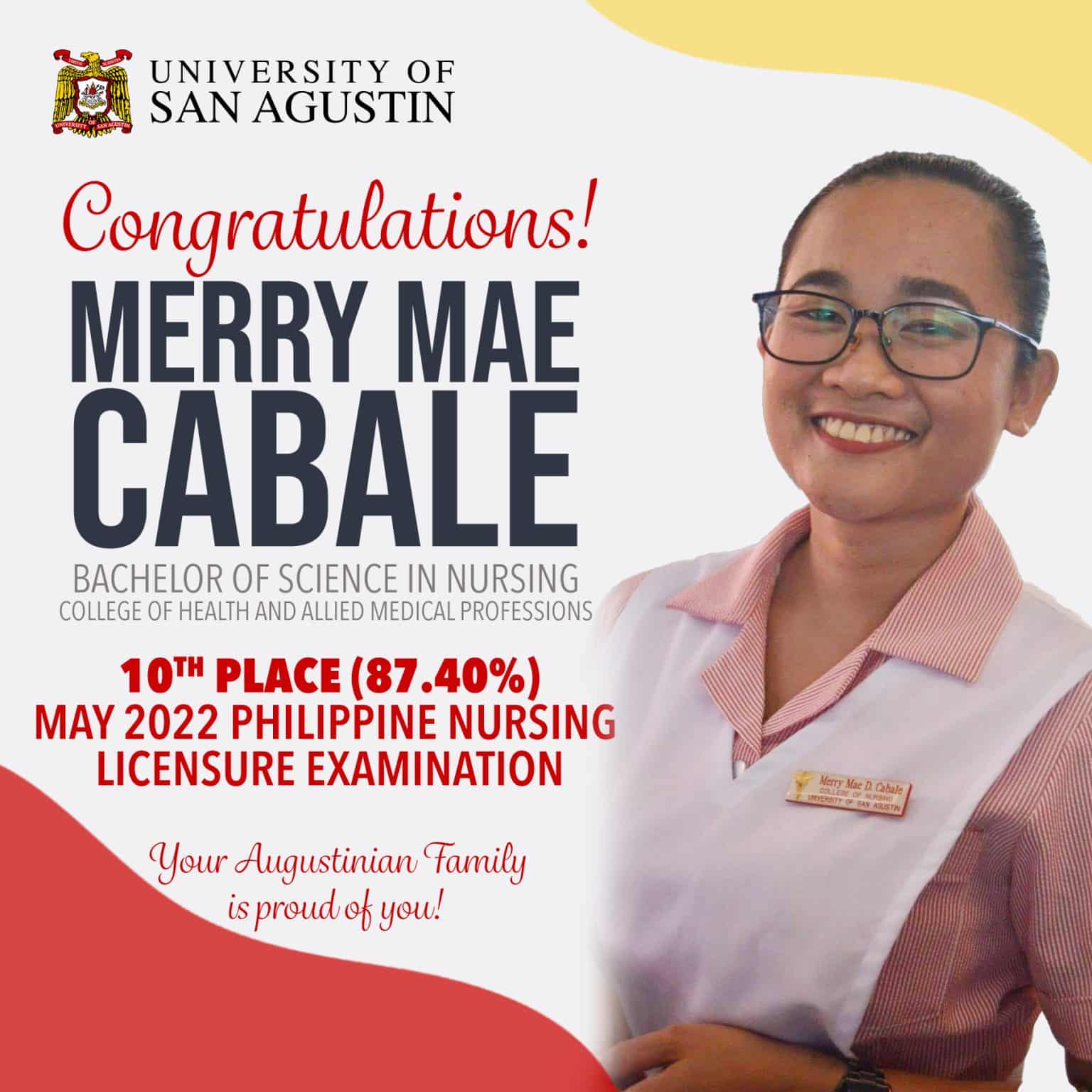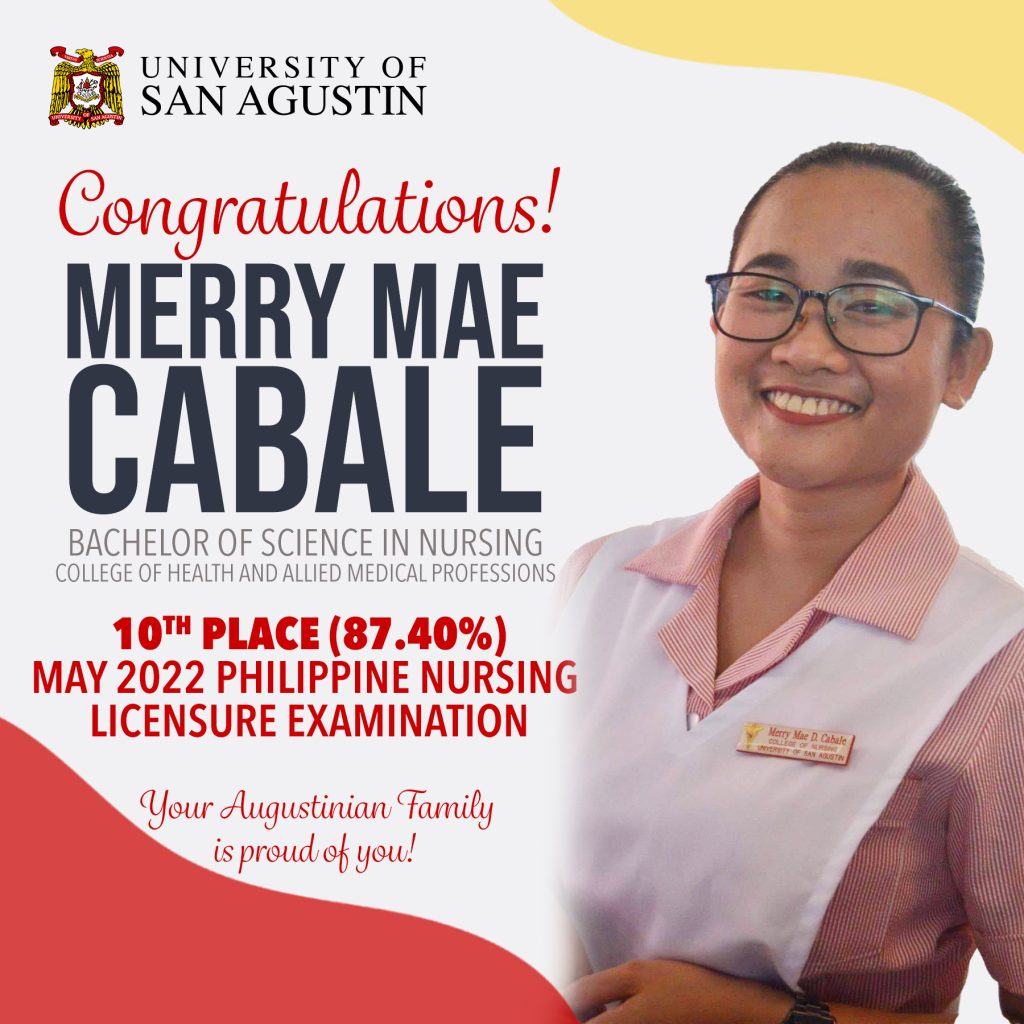 Thus, the University congratulates the 27 new Augustinian nurses who successfully hurdled the said licensure examination. USA's passing percentage for the first time takers is 100%, 81.82% for re-takers, and 93.10% overall.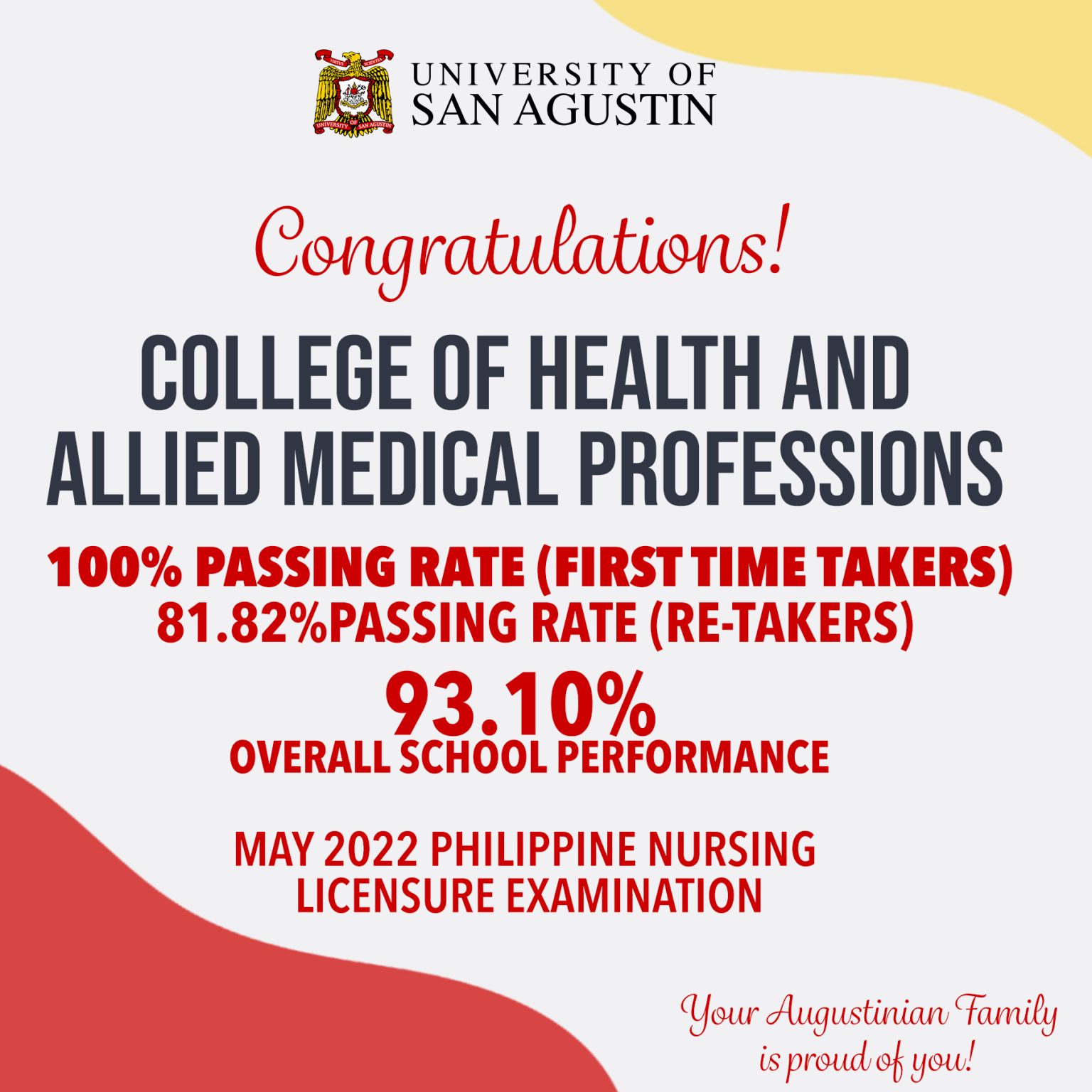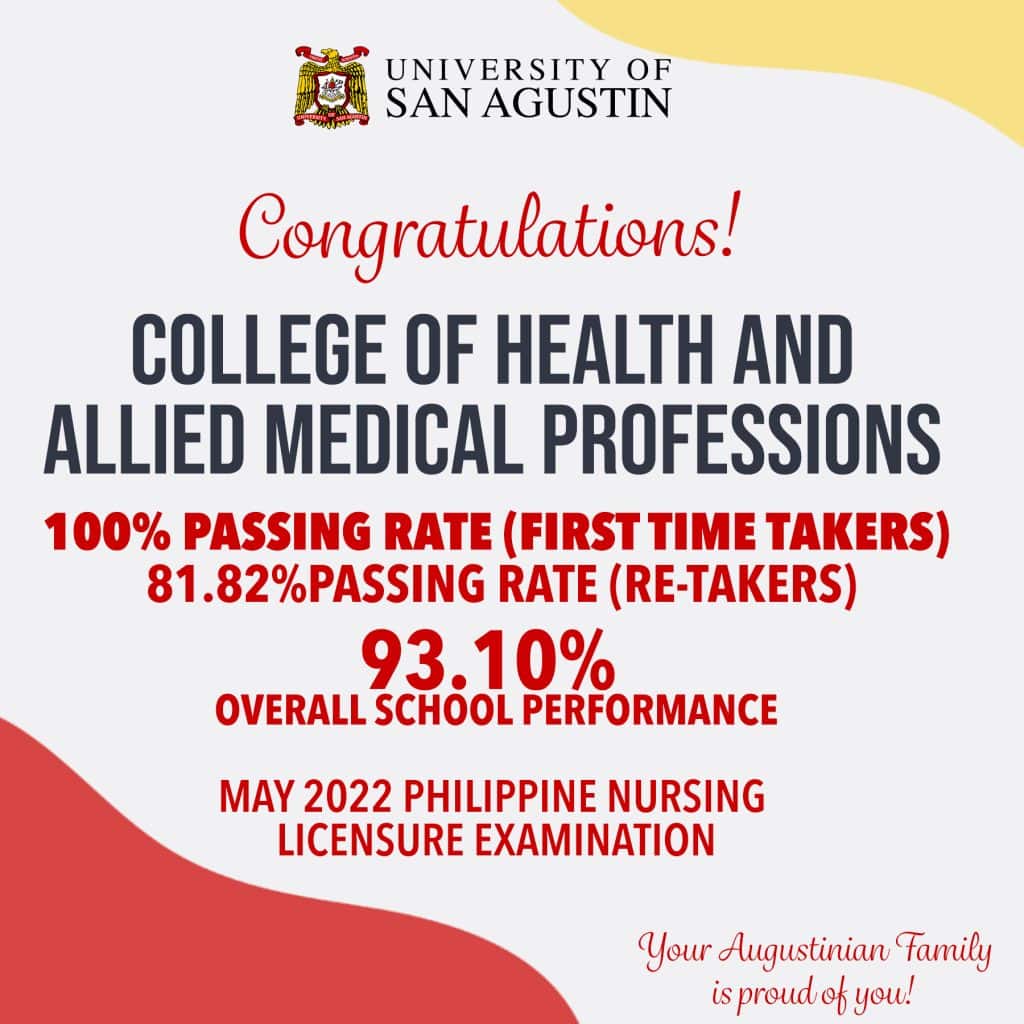 The same felicitations go to their mentors, clinical instructors, benefactors, family, and friends who accompanied them in this academic sojourn.