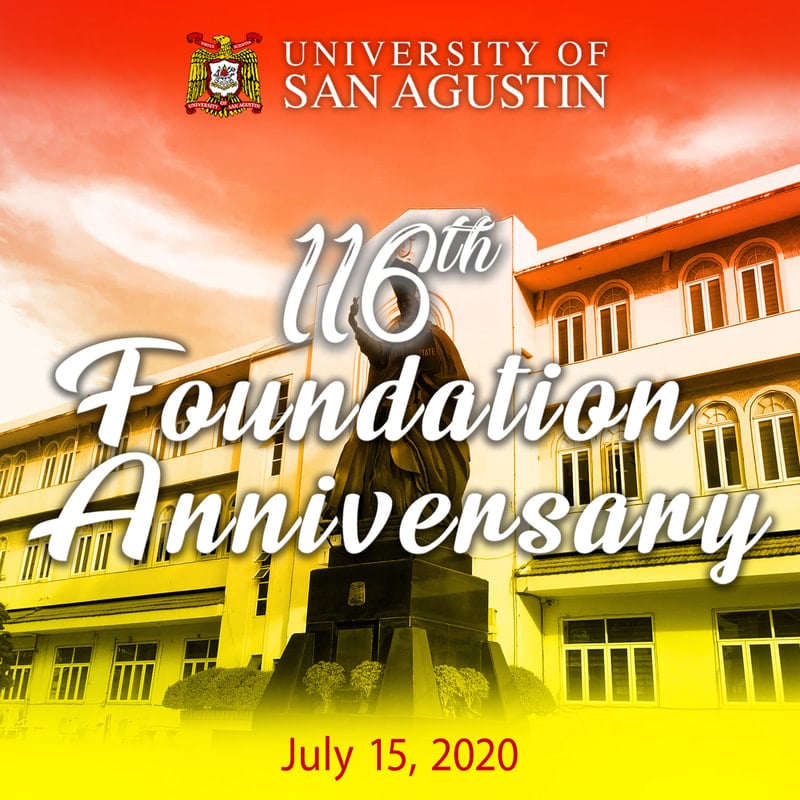 The University of San Agustin in Iloilo City, Philippines, exhibits resiliency during this CoVid-19 pandemic as its administrators decided to change the learning modality to flexible learning. Over the nearly 116 years of its existence, this is the first time that the University will operate online – may it be on admission, enrollment, instruction, religious activities, student services, and activities.
Although the University adheres to the "new normal" set for schools, it does not forget to acknowledge that disparity exists among its student population. Thus, the University provides alternatives for students who have limited to no connectivity in transactions and modes of learning.
The faculty members in all levels are now preparing for the new norm in teaching. The academic personnel underwent training and workshop for them to accustom themselves with online educational tools that will be helpful for them to deliver synchronous and asynchronous classes.
In terms of facilities, some of the usual classrooms are now being prepared as e-classrooms. They will be used by faculty as virtual learning rooms as they facilitate classes if, they, too, have limited or no connectivity at home, and if they lack personal devices. Health protocols are in place to ensure decontamination of facilities and work areas.
As part of its quality assurance of its flexible learning, the University established a Center for Information Support Services (CISS) and an Educational Technology Office to assist the academic units in the smooth delivery of instructions to its learners.
As the University of San Agustin celebrates its 116th foundation anniversary this July 15, it is hopeful that it can exist for another 116 years or even beyond.