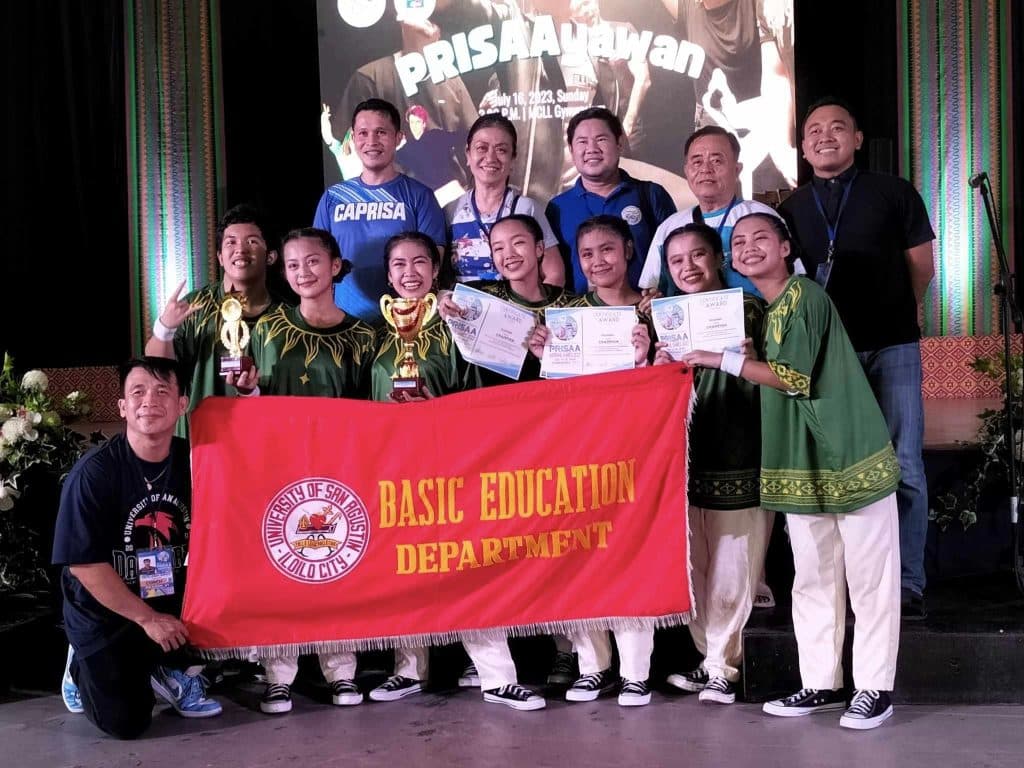 The University of San Agustin- Basic Education Department (USA- BED) bags gold in the National Private Schools Athletic Association (PRISAA) Meet 2023 Cultural Event- PRISAAYAWAN Youth Category held in Zamboanga last July 16, 2023.
Representing Region 6- Western Visayas, USA-BED showcased their talent and determination by besting other groups from various regions in the Philippines. It is noteworthy that they have established an excellent record with their four-peat championship in the same category: 2018, 2019, 2020, 2023 ILOPRISAA and WVPRISAA Championships, 2018 National PRISAA First Runner Up in Bohol, 2019 National PRISAA Champion in Davao, and 2023 National PRISAA Champion in Zamboanga.
Dancers: Odessa Andrea Pabillaran, Gella Mae Sucgang, Chrizzamil Salarda, Charmil Faith Salarda, Carlo Angelo Berganio, Mary Dominic Bendalian, Andrea Julienne Azuelo
Coach: Fritz Leroy Dapilo
USA, along with other schools from the region flew to Zamboanga to compete for the various Sports and Cultural events of the 2023 National PRISAA.
#VivaSanAgustin