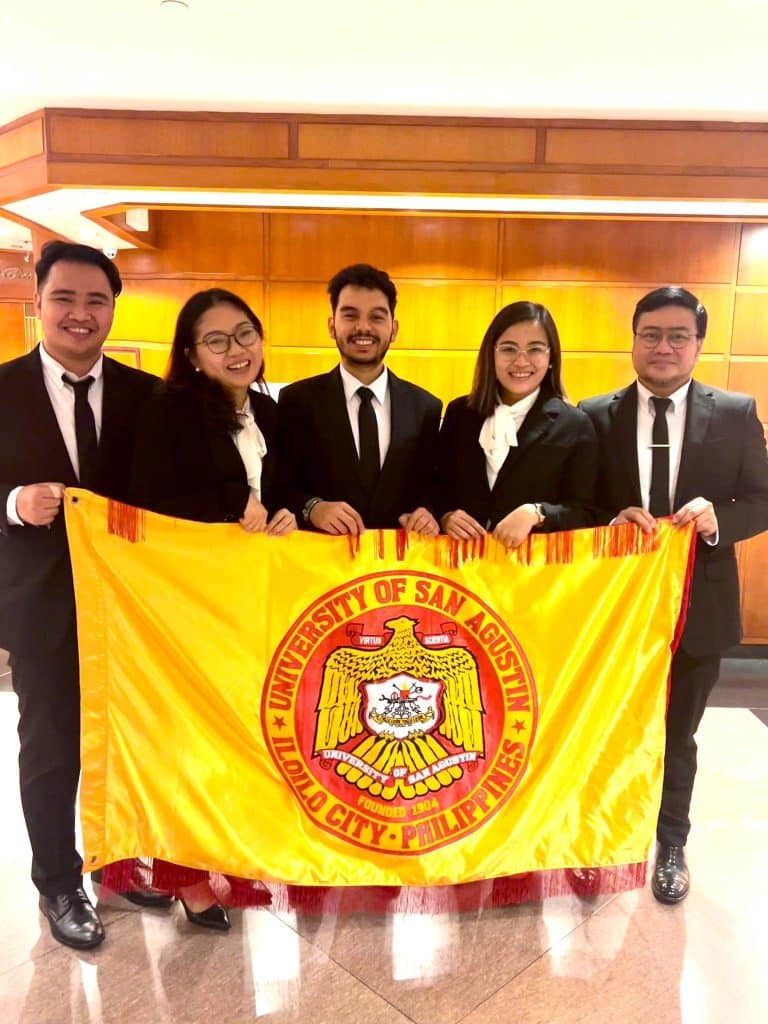 The University of San Agustin College of Law (USA COL) continues to excel on the international stage during the 21st Red Cross International Humanitarian Law Moot Competition 2023 – Global Rounds held in Hong Kong last March 8-11, 2023. The team bags the Second Honorable Submission for the Prosecution award among the 24 participating countries in the Asia-Pacific region.
The team is composed of Ancel D'Cunha, Ervin Gedmaire Caro, Julienne Dela Pieza, Marie Dominique Lavalle, and Mary Andrea Managaytay with Jeff Earl Nuñez as student-coach and Atty. Anfred Panes as adviser and coach.
Two other teams from USA COL will represent the country during the Price Media Law Moot Court in Oxford, United Kingdom, and the Stetson International Environment Moot Court in Florida, United States of America both in April this year.
Bulahan, mga Agustino!
#VivaSanAgustin