The University of San Agustin confers a doctorate in Humanities, Honoris Causa, to Mr. Eugenio Michael O. Plana on its Commencement Exercises 2022 set on July 9, 2022, at the USA Gym in Iloilo City.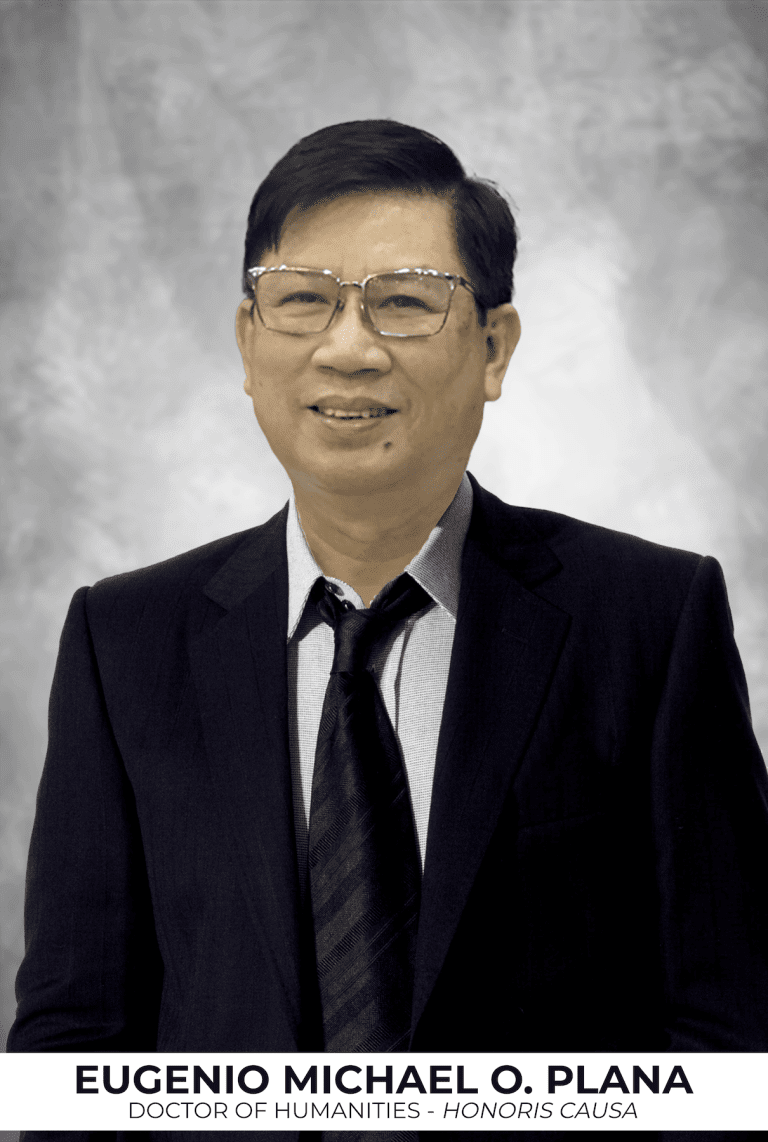 University President Rev. Fr. Frederick C. Comendador, O.S.A. led the awarding of the academic recognition with Vice President for Academic Affairs Prof. Regina Aileen May V. Vergara, Ph.D. Chairman of the Board of Trustees, Very Rev. Fr. Andres D. Rivera, Jr., O.S.A., did the imposition of the hood and gown. Rev. Fr. Frederick C. Comendador, O.S.A., assisted by Director IV, CHED-RO VI, Dr. Raul C. Alvarez, Jr., CESO III, performed the imposition of the academic cap and presentation of the ring.
Mr. Plana obtained his Bachelor of Arts major in Political Science degree at the University of San Agustin in Iloilo City. He has been imbued with the Augustinian core values of Unitas, Caritas, and Veritas, dedicating himself to the restless search for Truth, evolving into a self-made person for others who have constantly balanced competence and virtues.
He has established and led a successful agri-aqua farming enterprise and several pharmaceutical and cosmetic manufacturing companies linked with world-class manufacturers and local industries, thereby significantly contributing to the business, entrepreneurship, and community empowerment toward nation-building.
Mr. Plana is the Chairman and CEO of the EuroAsia Pharmaceuticals Corporation in Pasig City, Vice President of the European Chemicals, Inc. in Quezon City, and Chairman of the Board of the Gintong Silangan Merchants, Inc., and Board of Director of the Pilipinas Extract Resources in Angeles City, Pampanga.
As an Augustinian alumnus, he has added honor and prestige to the University through the various accomplishments he has achieved: Top 30 Real Property Taxpayers in 2015 and Top 5 Business Establishment in 2019 by the Municipality of Guiguinto, Bulacan, as proprietor of an ASEAN top clientele cosmetic company, thereby serving as one of the living legacies of his Alma Mater.
Surpassing his business interests and passion for innovative practices in forming linkages, his clear commitment to philanthropic works and community involvement has always been a constant duty for his company and the organization he has established through the years. He has upheld his advocacy towards social responsibility by donating seed money to noble causes, calamity response, school classrooms and facilities, and barangay chapels, as well as by participating in community-building activities like drug rehabilitation programs, sports development, tree-planting, and programs providing shelter, education, and religious formation to street children.
His loyalty to his alma mater enthused him to co-find the Filii Sancti Dominici Philippines, Inc. in 2006 with over three hundred present members from the Philippines and abroad. He is also the Chairman of the College of Liberal Arts Dekada Ochenta Alumni Association of the University of San Agustin and one of the main benefactors of the University. Mr. Plana has consistently supported alumni through his initiative to organize alumni chapters and gatherings and as a resource person for various college speaking engagements.