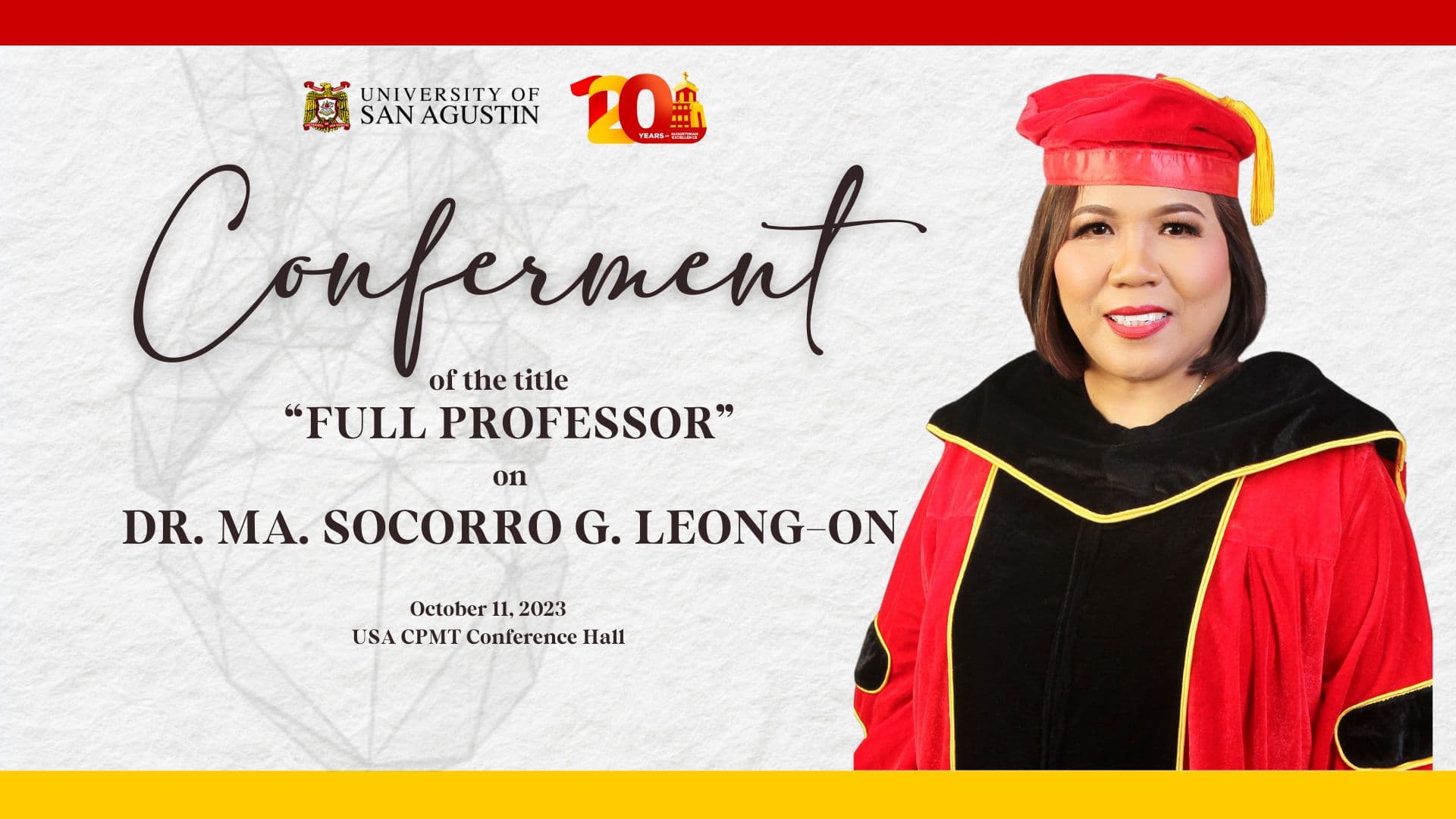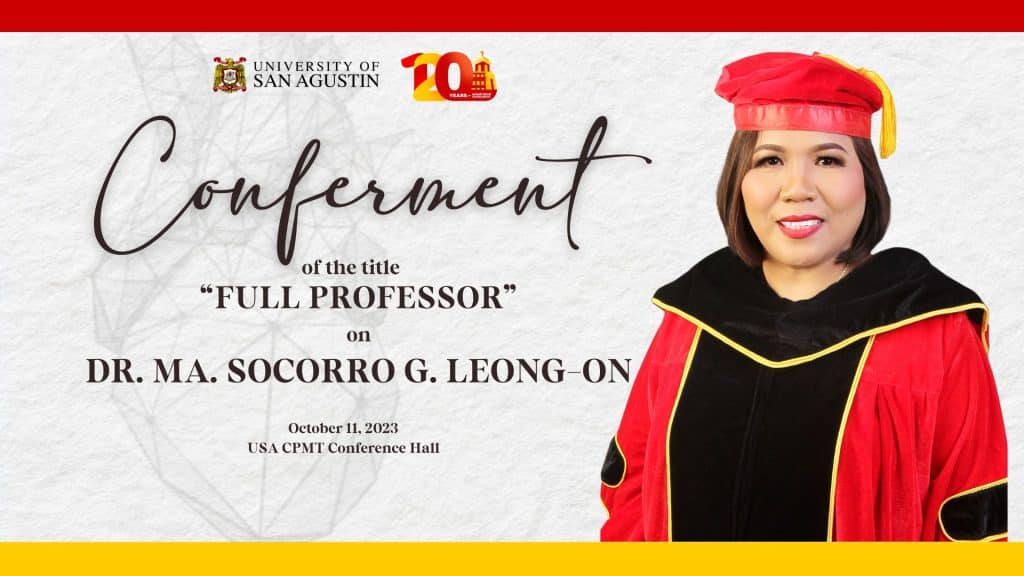 The University of San Agustin (USA) will confer the title "Full Professor" on Dr. Ma. Socorro G. Leong-on on Wednesday, October 11 at the USA College of Pharmacy and Medical Technology Conference Hall. This event marks another academic achievement of the University as it celebrates its 120th Founding Anniversary in 2024.
The event will start with a Eucharistic celebration presided over by the Augustinian Prior Provincial, Fr. Andres D. Rivera, Jr., O.S.A., to be followed by the Conferment Rites with the attendance of the Augustinian academic community, and education and industry partners.
Serving the academe for 27 years, Dr. Leong-on is currently a faculty member of the University's College of Liberal Arts, Sciences, and Education and College of Pharmacy and Medical Technology, the coordinator of the Gregor Mendel Research Institute, and the editor-in-chief of the Scientific Journal 2022-2023.
Majoring in Biology, she has authored scientific papers, participated in various research-related activities, and held significant roles in organizations like the Philippine Society for Microbiology, the Philippine Association of Laboratory Animal Science and Biology Teachers' Association, the National Organization of Science Educators, the National Research Council of the Philippines, and the University of San Agustin Institutional Animal Care and Use Committee.
She earned her degrees through the various scholarship programs of the University and the Department of Science and Technology (DOST)-Science Education Institute (SEI). She completed her Bachelor of Science degree in Biology at the University of San Agustin cum laude, her Master of Science in Biology at the University of the Philippines in the Visayas, and her Doctor of Philosophy in Science Education major in Biology in West Visayas State University with the highest distinction.
The title "Full Professor" is conferred to academic faculty members who made a remarkable mark in their respective fields contributing to the academic, research, and the community at large.
Congratulations, Dr. Leong-on for your testament of academic excellence!
#VivaSanAgustin!
/crf