The University of San Agustin through the College of Nursing and Nutrition and Dietetics congratulates Mr. James Esleyer, RN, Bachelor of Science in Nursing Batch 2012, for being one of the nominees in the Overseas of the Year 2022 category at the Nursing Times Workforce Summit & Awards 2022.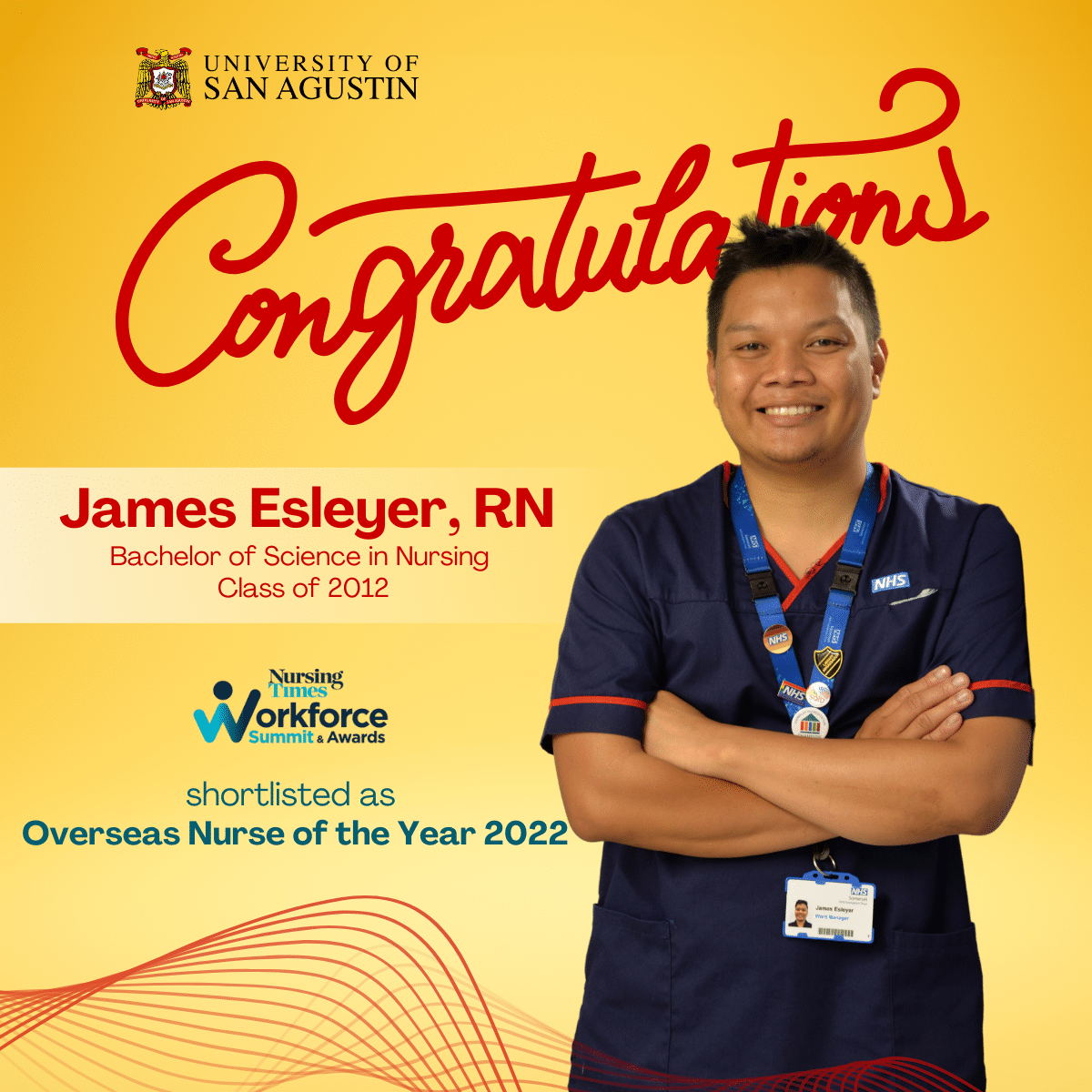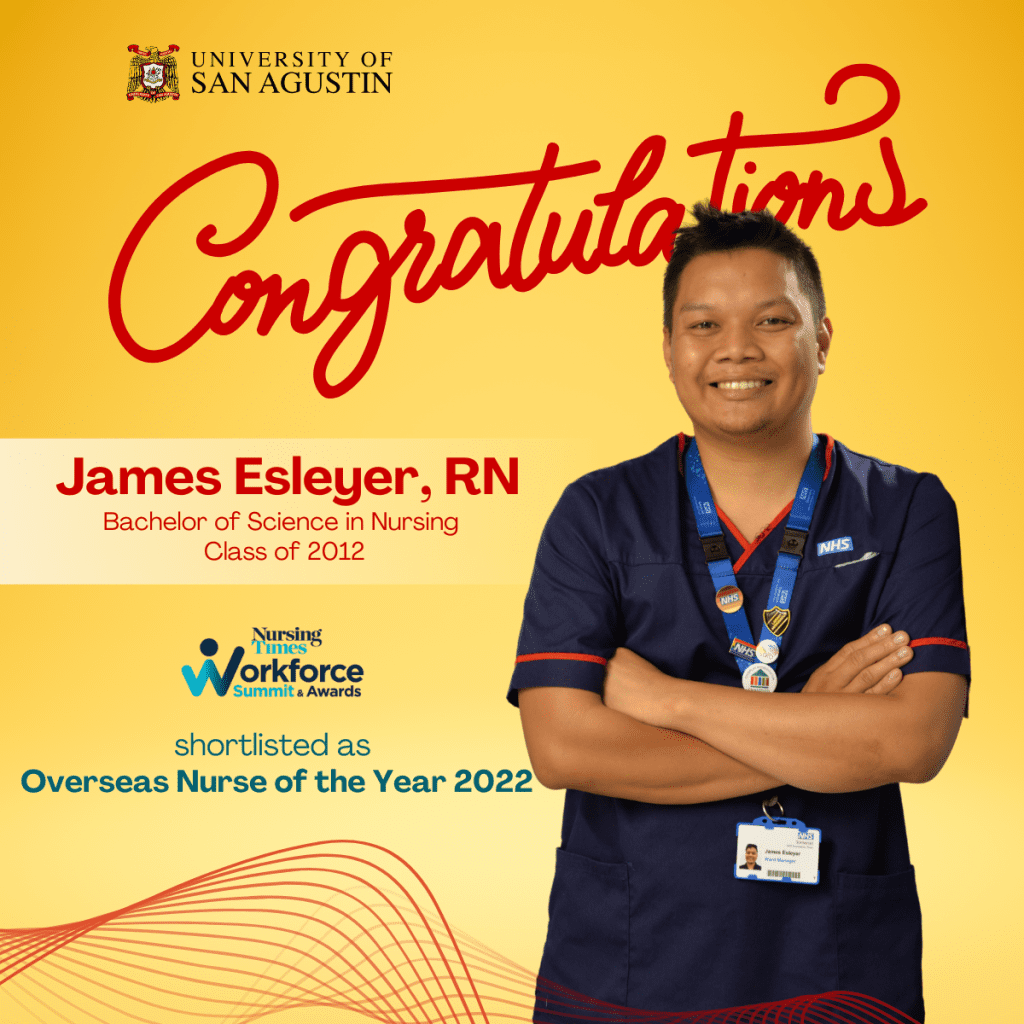 The awards ceremony will take place on November 22, 2022 at the Hilton London Metropole in the United Kingdom.
We wish you all the best!
Soar high, Golden Eagle!