The University of San Agustin, through the Center for Religious Studies, recently hosted a vibrant event, the Saint Augustine Scholarship Contest during the KaSanAg Festival 2023 at the USA Auditorium on November 15. The competition aimed to celebrate the university's history and Saint Augustine's legacy.
Students from seven departments took part, digging deep into Saint Augustine's life and the university's past. Ma. Xz Angel V. Gentolea from the College of Liberal Arts, Sciences, and Education (CLASE) clinched the top spot, bagging a full tuition scholarship.
Isabel P. Javellana from the College of Nursing, Nutrition and Dietetics (CNND) secured second place with a 75% tuition fee discount, while Eliaza Jean B. Ramos from the College of Technology (COT) claimed third place, earning a 50% discount.
This revered scholarship contest, once renowned as the most prestigious quiz bee and award forsters students a sense of pride and belonging as members of the Augustinian community. More than a competition, it reinforces the university's commitment to honoring its rich history and inspiring students to carry forward the legacy of Saint Augustine.

#VivaSanAgustin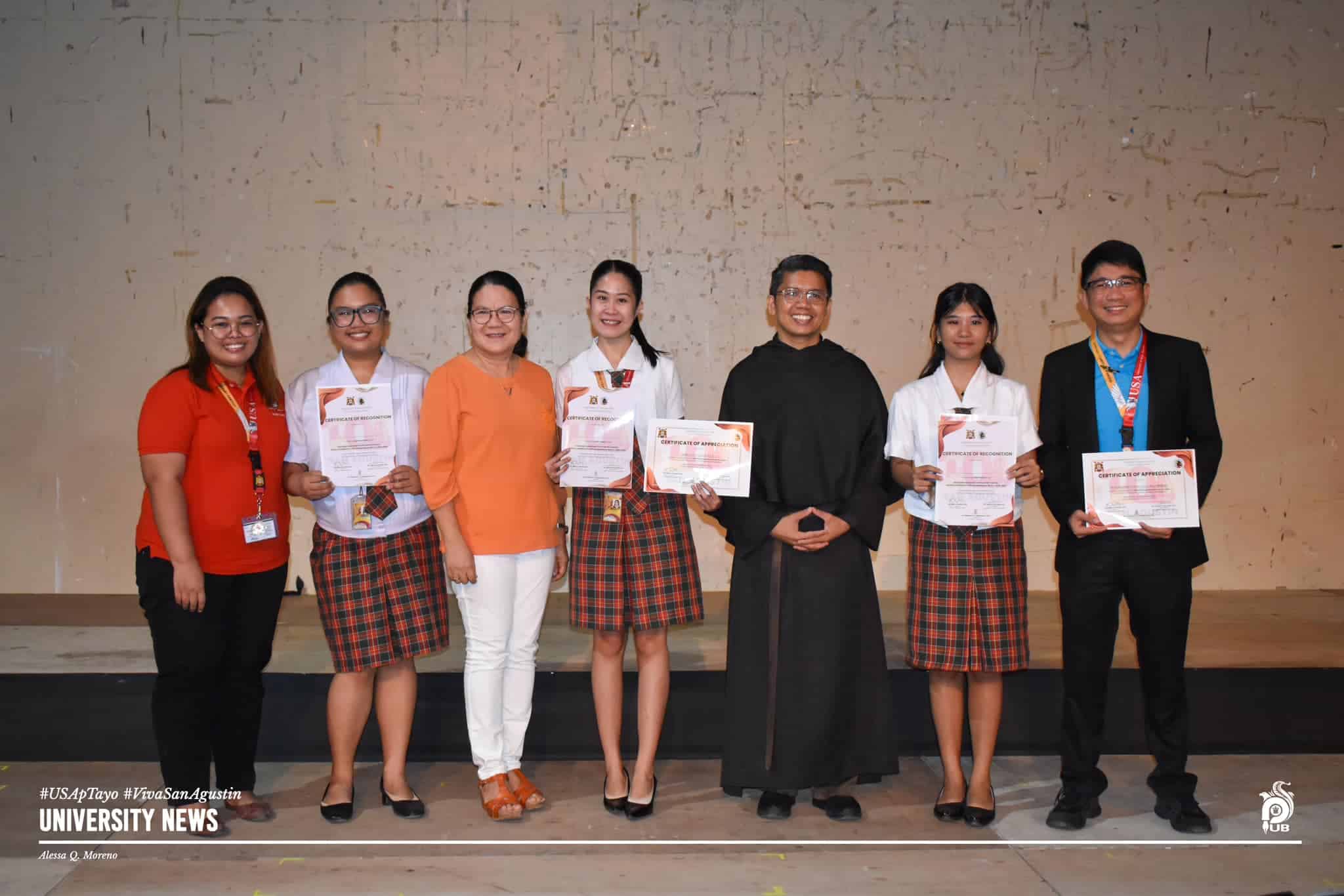 Photos courtesy of USA Publications Facebook page.