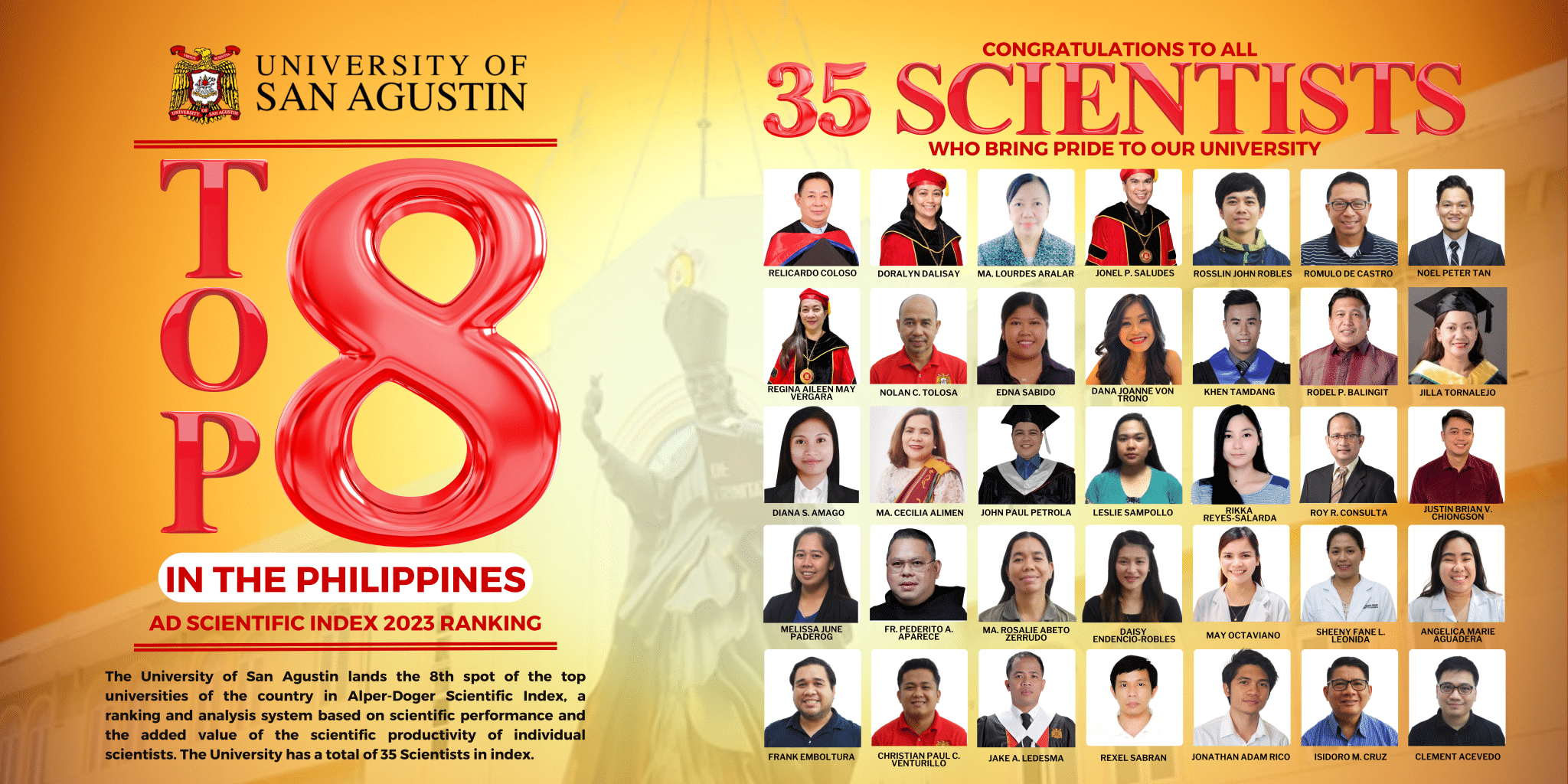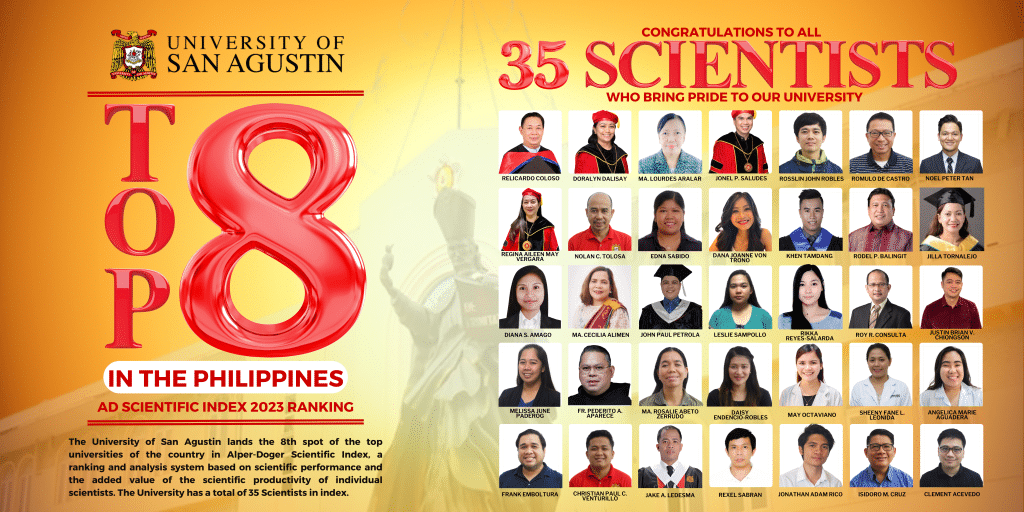 The University of San Agustin lands the 8th spot of the top universities of the country in Alper-Doger Scientific Index, a ranking and analysis system based on scientific performance and the added value of the scientific productivity of individual scientists. The University has a total of 35 Scientists in index.
List of University of San Agustin Scientists in Index:
Relicardo M. Coloso
Doralyn S. Dalisay
Ma. Lourdes Aralar
Jonel P. Saludes
Rosslin John Robles
Romulo De Castro
Noel Peter Bengzon Tan
Regina Aileen May Vergara
Nolan C. Tolosa
Edna Sabido
Dona Joanne Von Trono
Khen Tamdang
Rodel P. Balingit
Jilla Tornalejo
Diana S. Amago
Ma. Cecilia Alimen
John Paul Petrola
Leslie Sampollo
Rikka Reyes-Salarda
Roy R. Consulta
Justin Brian V. Chiongson
Melissa June Paderog
Fr. Pederito A. Aparece
Ma. Rosalie Abeto Zerrudo
Daisy Endencio-Robles
May Octaviano
Sheeny Fane L. Leonida
Angelica Marie Aguadera
Frank Emboltura
Christian Paul C. Venturillo
Jake A. Ledesma
Rexel Sabran
Jonathan Adam Rico
Isidor M. Cruz
Clement Acevedo
Source: https://www.adscientificindex.com/…
Congratulations to all 35 Scientists who bring pride to our University!
Viva San Agustin!