The University of San Agustin College of Law (USA COL) Stetson Team bags the championship at the 27th Stetson International Environmental Moot Court Competition, South East Asian Regional Rounds (SEARR); bringing San Agustin's first-ever Stetson win. The team advances to the International/Global Rounds in Florida, USA to represent the Republic of the Philippines.

The team defeated the UP College of Law in the semis and the National University of Singapore in the finals to claim the championship title.
Team Members:
First Agent: Blessie Marie Cawaling
Second Agent: Marco Giorgione Dava
Researchers:
Quemel Charles Malte
Raphael Descartes Roldan
Rency Joseph Ponce De Leon
Student Coach: Jeff Earl Nuñez
Adviser/Coach: Atty. Anfred Panes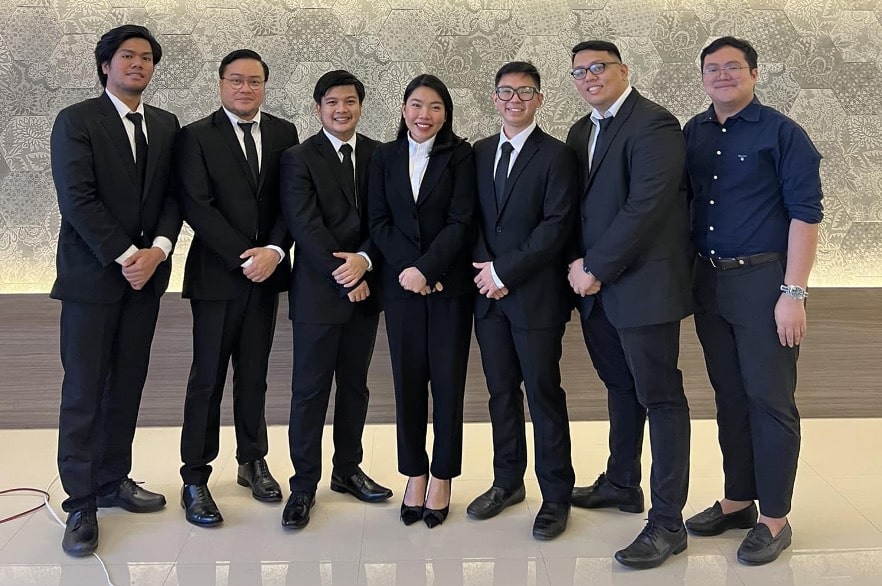 The team was able to bag the following awards:
Best Oralist (Finals Round) – Marco Giorgione Dava
Best Oralist (Preliminary Rounds) – Blessie Marie Cawaling
Second Best Oralist (Overall) – Blessie Marie Cawaling
In one academic year (A.Y. 2022-2023), the USA COL will represent the country in three different moot court competitions: 
International Humanitarian Law Moot Court in Hongkong on March 2023; 

Price Media Law Moot Court in Oxford, United Kingdom on April 2023; and 

Stetson International Environmental Moot Court in Florida, USA on April 2023. 
The Augustinian community is very proud of you!

Bulahan kamo!
#VivaSanAgustin 

Story from: Anfred Panes and The Parliament Facebook Page