The University of San Agustin College of Law (USA COL) Moot Court Team continues to excel globally after its semi-final finish in the 27th Stetson International Environmental Moot Court Competition held in Florida, United States of America last April 13-15, 2023.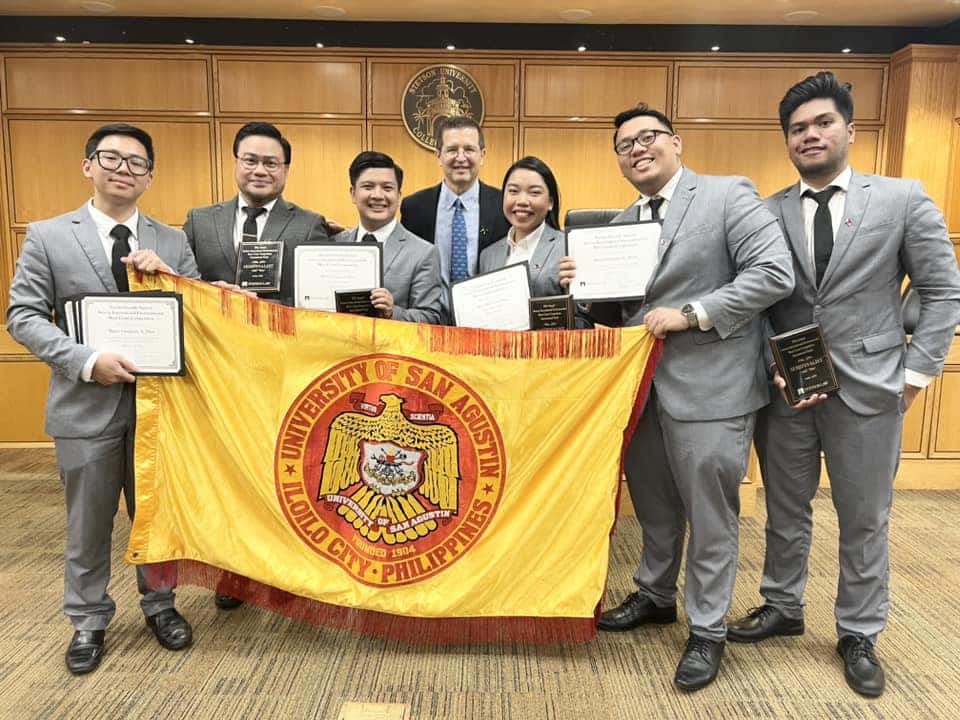 The team won all four preliminary rounds against the teams from Ukraine, India, Nepal, and the other Philippine team, the University of the Philippines. They won against Brazil in the quarterfinals and advanced to the semi-finals against another team from India.
Marco Giorgione Dava and Blessie Marie Cawaling, team oralists, bagged the First Place Oralist and Sixth Place Oralist awards respectively. The team researchers are Quemel Charles Malte, Rency Joseph Ponce de Leon, and Descartes Roldan. They are coached by Atty. Anfred Panes.
Recently, another Moot Court Team made it to the global stage during the 21st Red Cross International Humanitarian Law Moot Court Competition 2023 held in Hong Kong last March. The said team bagged the Second Honorable Submission for the Prosecution award among the participating countries in the Asia-Pacific region.
This April, another team from USA COL will represent the country in the upcoming Price Media Law Moot Court Competition to be held in Oxford, United Kingdom.
#VivaSanAgustin