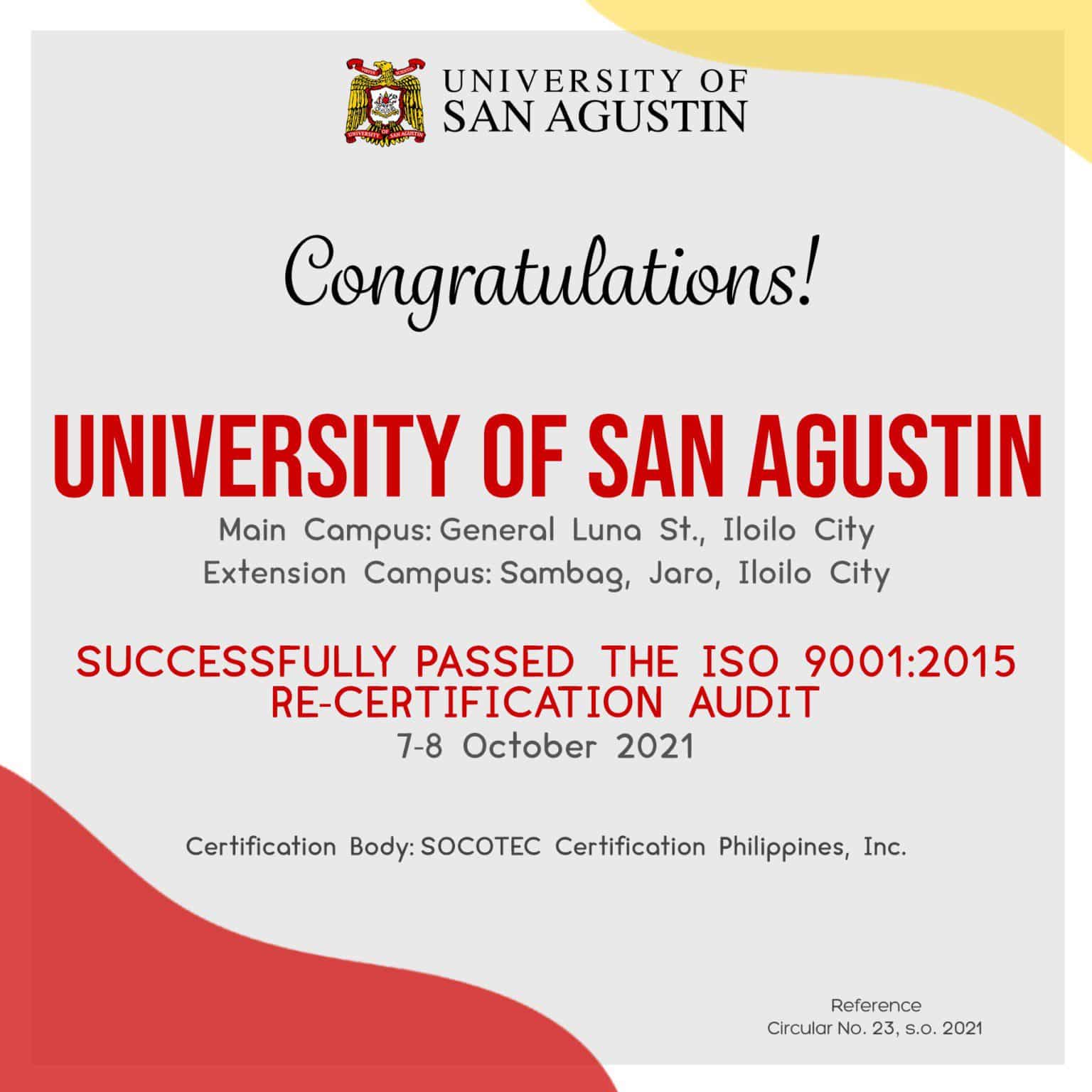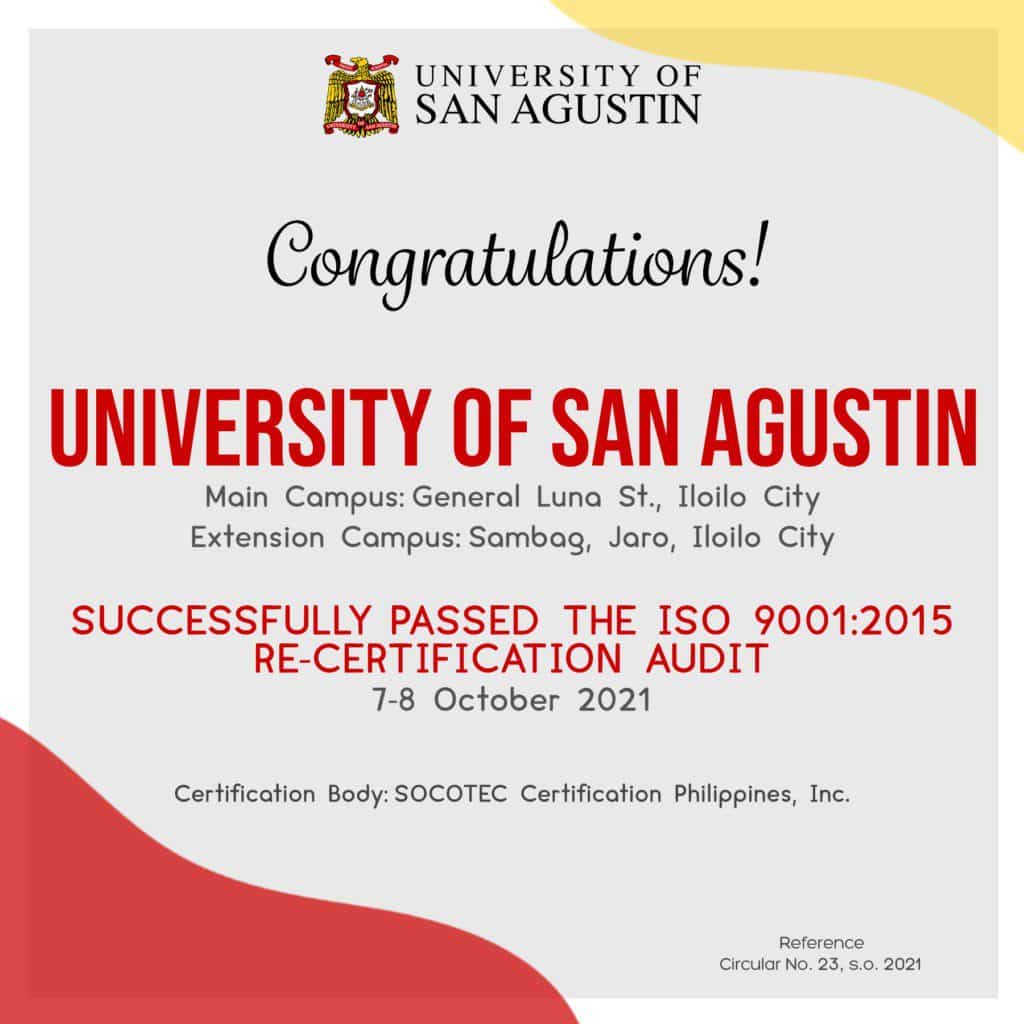 In the recently concluded ISO 9001:2015 Re-Certification Audit held last 7-8 October 2021, the University of San Agustin has successfully passed the re-certification. SOCOTEC Certification Philippines, Inc. (previously AJA Registrars, Inc) conducted the two-day virtual audit with the University.
In the latest circular released by the University President, Fr. Frederick Comendador, OSA, he thanked all the personnel and administrators for their commitment and sacrifices in ensuring further progress and development of the University of San Agustin.
The certification body annually checks on the University's compliance since granting the ISO 9001:2015 (Quality Management System) in 2018.
The ISO 9001:2015 Certification is the administration's tangible commitment towards improving its services with an end goal of customer satisfaction.
#VivaSanAgustin
#ISOCertified