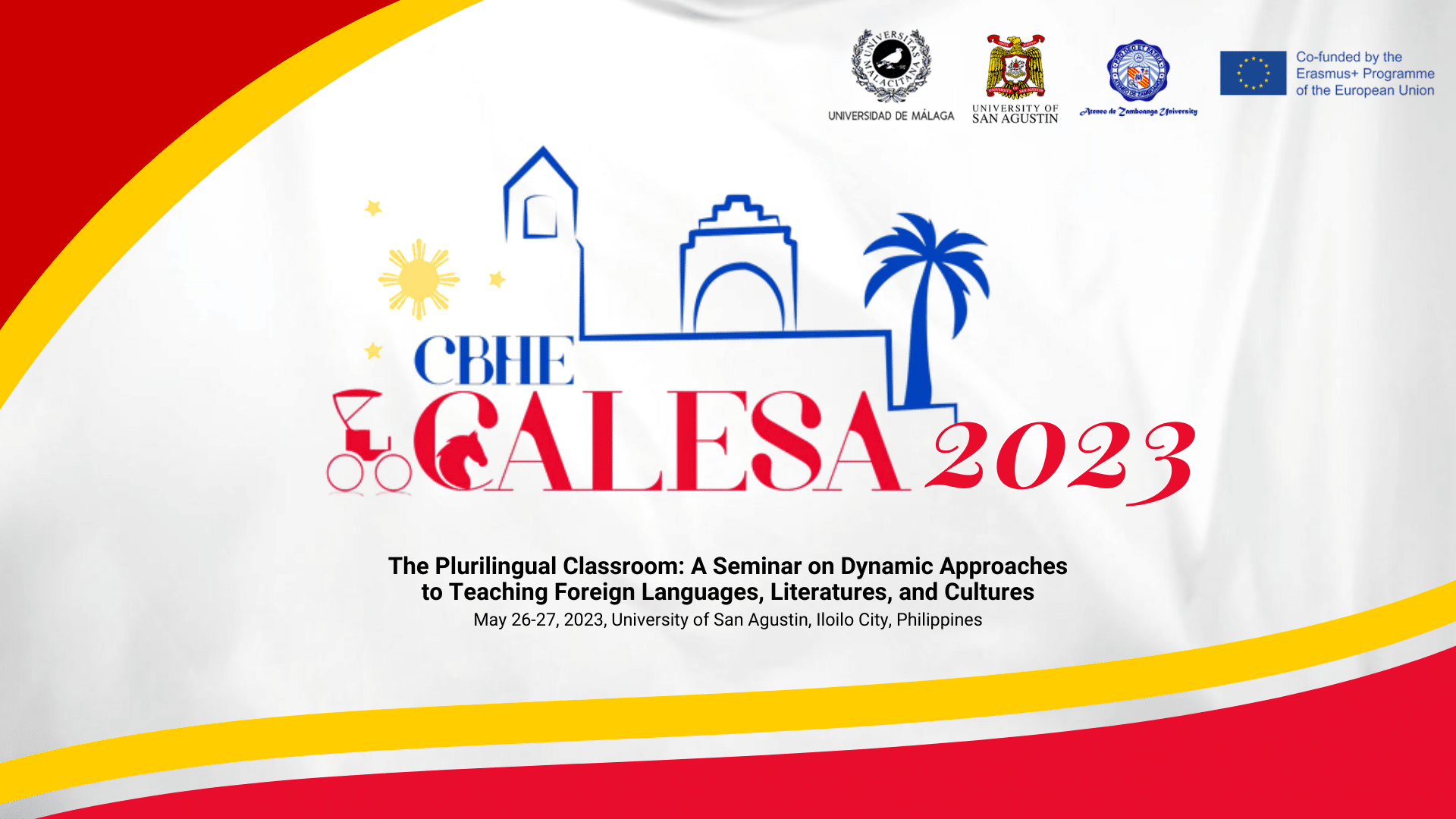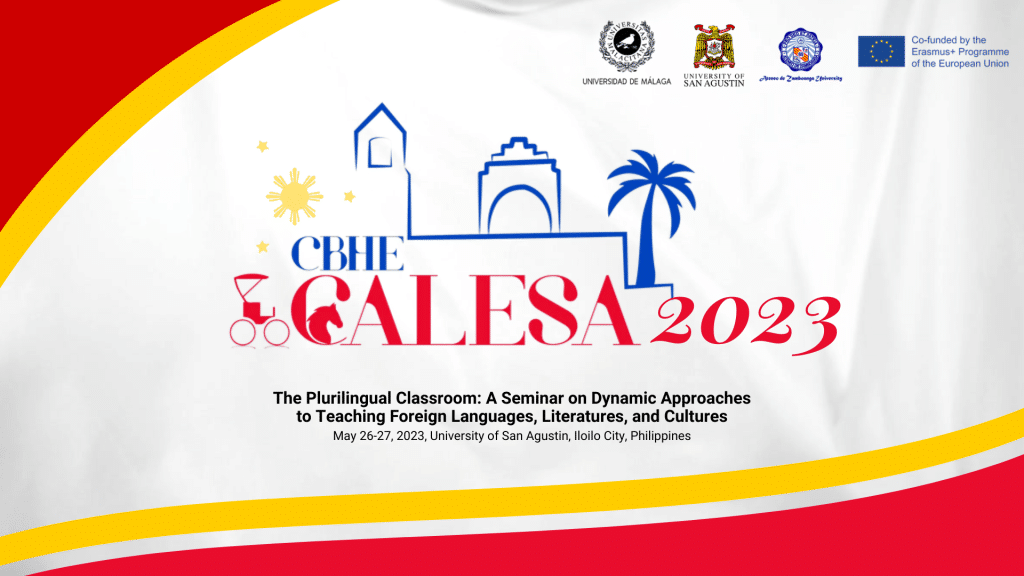 University of San Agustin will again be hosting this year's CALESA event. Dubbed "The Plurilingual Classroom: A Seminar on Dynamic Approaches to Teaching Foreign Languages, Literatures, and Cultures", the two-day event will be showcasing esteemed professors from the Universidad de Málaga together with local professors from the University of San Agustin to discuss approaches to teaching the language, literature and culture.
Day 1 will feature DR. JUAN ANTONIO PERLES ROCHEL, Dean of the Faculty of Arts and Humanities, Universidad de Málaga, Spain who will talk about "Languages and Cultures Teaching in Europe: The Common Framework of References for Languages. An Example of Materials for Teaching Spanish as a Foreign Language". Joining him will be Dr. Sara Robles Ávila, Professor of Spanish Language. DR. Francisco Pineda Castillo will be talking about "A Multimodal Approach to Second Language Acquisition" in the afternoon. Meanwhile Dr. Javier Calle Martín will be speaking about "Varieties of English Worldwide: The Status of Philippine English in the Context of Asian Englishes" on the second day.
Day 2 will be concluded by a talk from Dr. Rosario Arias Doblas "STEM, STEAM and SHAPE: Science and Technology in Contemporary Anglophone Literature and Culture". Joining the professors as reactors will be Dr. Cecilia Alimen, Dr. James Pedregosa, Dr. Isidoro Cruz and visiting Professor Sharon Aguiar, all faculty from the Languages, Literature and Humanities unit of the College of Liberal Arts, Sciences and Education.
CALESA stands for "Capacity building for Legal and Social Advancement in the Philippines" and seeks to trace historic ties as well as explore future partnerships towards building a better tomorrow. It is a consortium of institutions that form the Erasmus+ Capacity Building High Education Project.
Led by Universidad de Málaga, this project involves the University of San Agustin through the College of Law (COL) and the College of Liberal Arts, Sciences and Education (CLASE), Ateneo de Zamboanga University (ADZU) and the University of the Philippines, its main partners in the Philippines. CALESA previously held the "Languages in the Plurilingual and Pluricultural World: A Conference on the Currents and Use of Spanish, English, Filipino, Chavacano, and Hiligaynon in Selected Domains" in 2021 with USA and ADZU, and "Global History and the Construction of Global Citizenship" in 2022, with USA through CLASE and COL as main host.
CALESA is co-funded by the Erasmus+ Programme of the European Union.-MRB