USA TOPS AGAIN!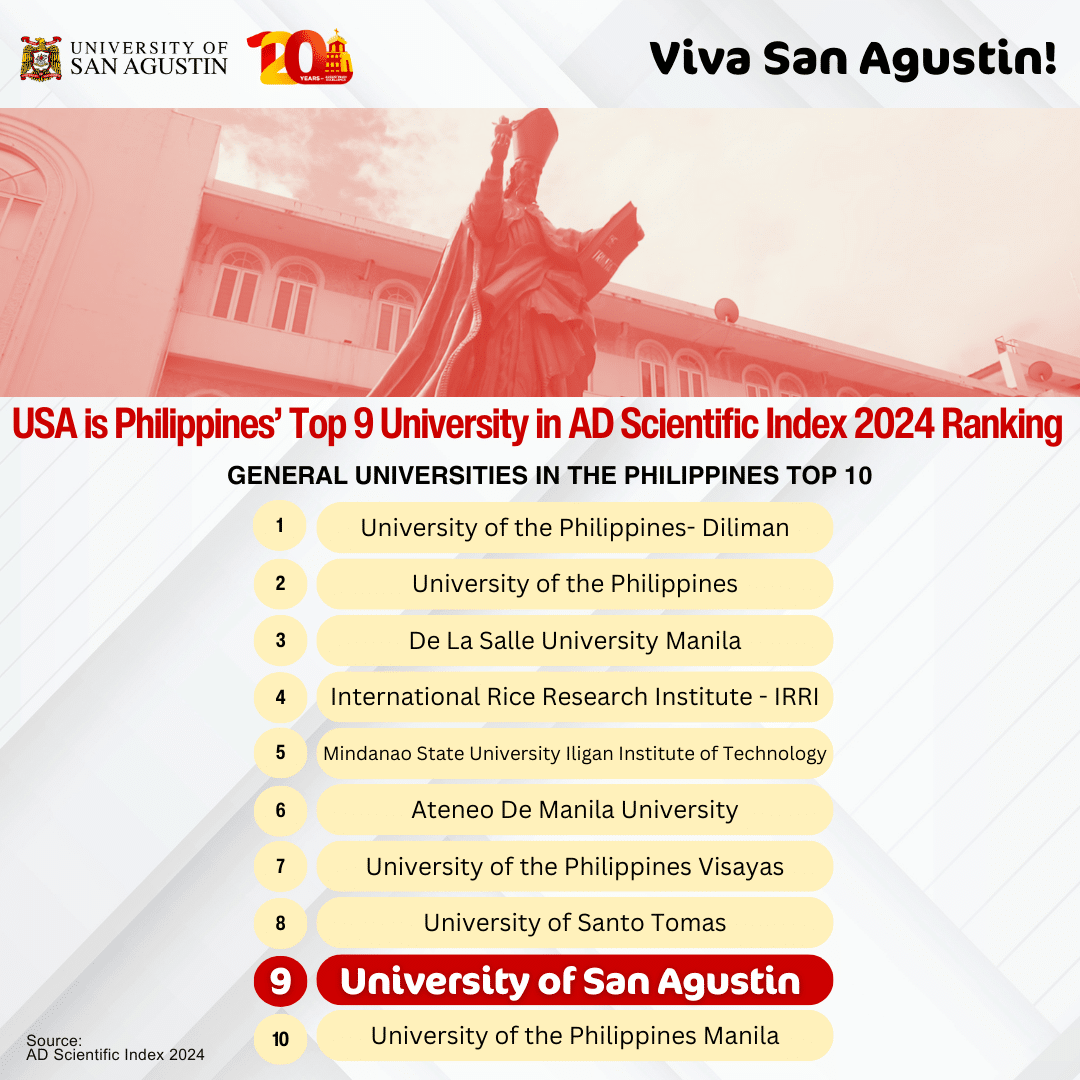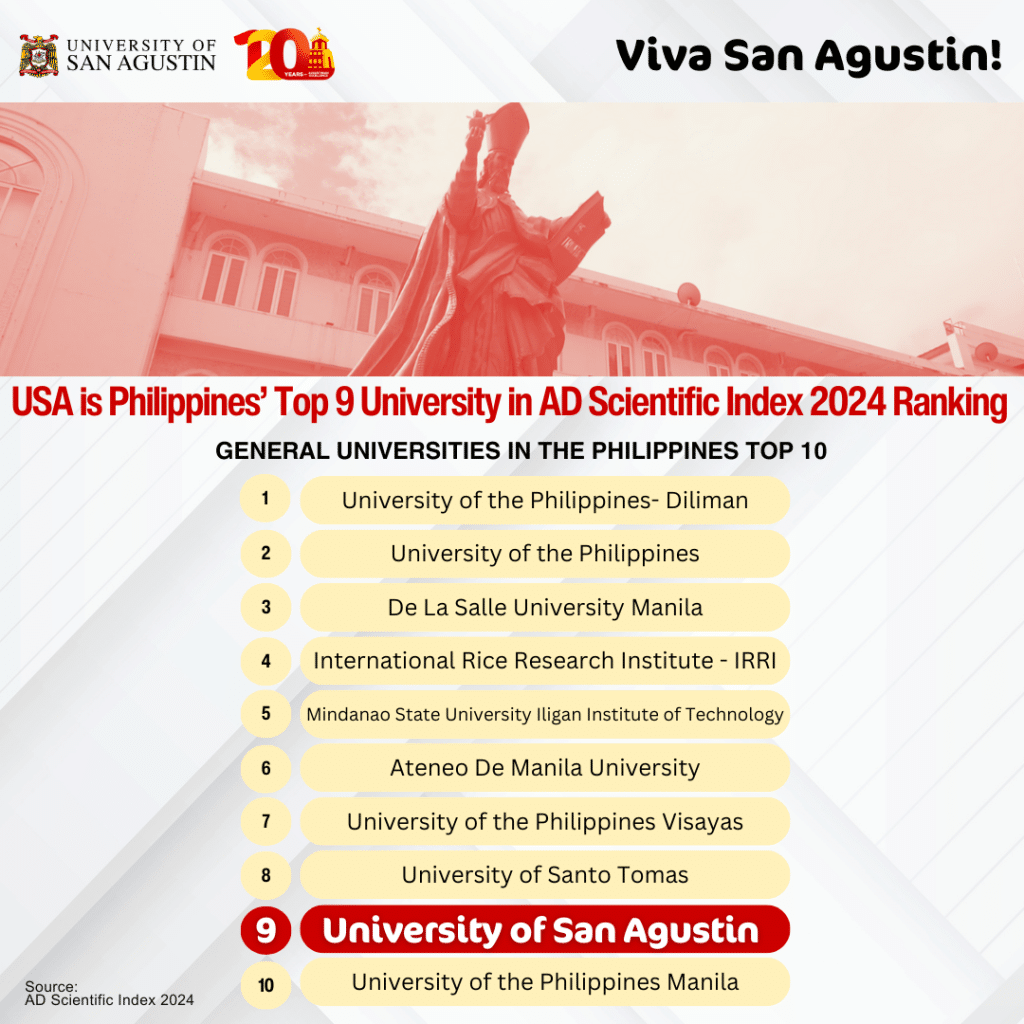 The Philippines University/Institution Rankings 2024 of the Alper-Doger Scientific Index has ranked the University of San Agustin among the Top 10, placing 4th among the Private Universities in the Philippines Category and 9th among all universities in the country.
AD Scientific Index is a ranking and analysis system based on scientific performance and the added value of the scientific productivity of individual scientists.
USA, we shout your glory across the sky!
#VivaSanAgustin!