Advisory from the Admissions, Scholarships, and Placement Office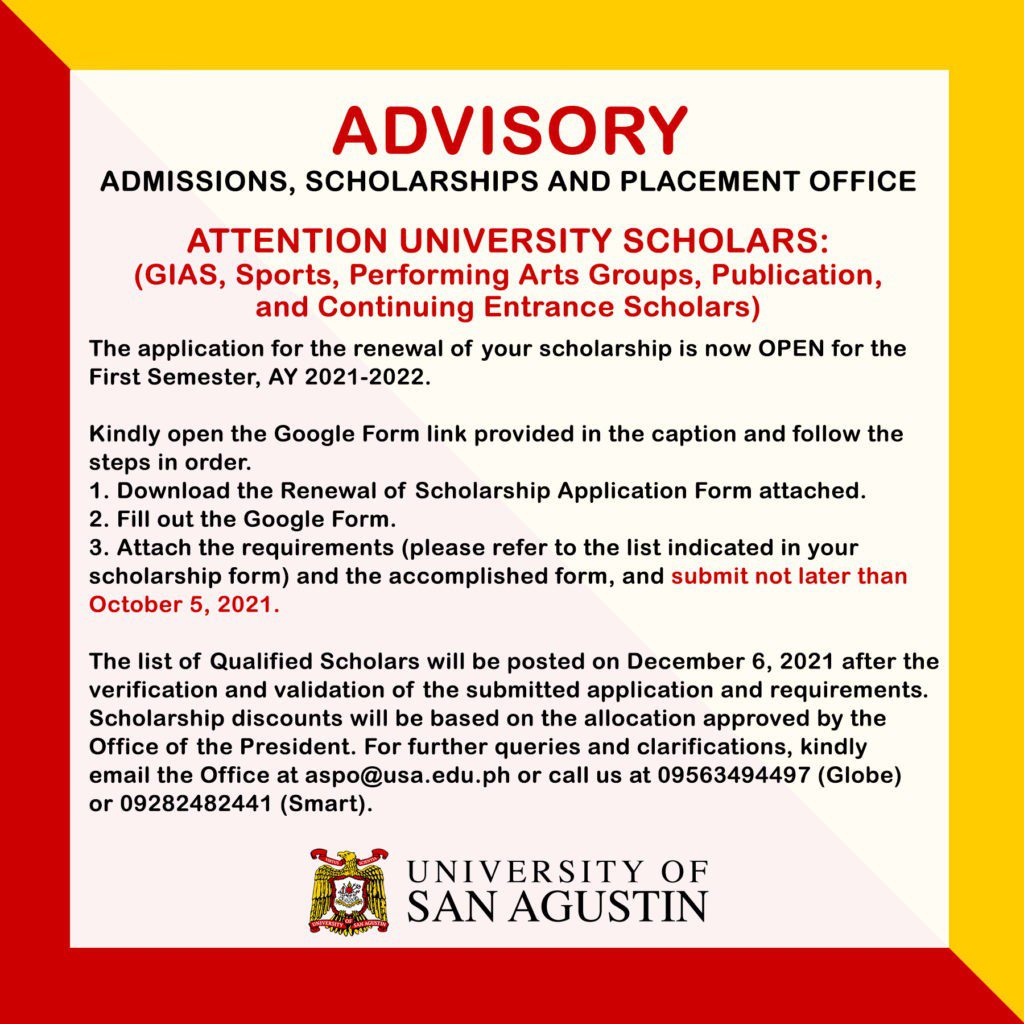 The application for the renewal of your scholarship is now OPEN for the First Semester, AY 2021-2022.
Kindly open the Google Form link: shorturl.at/gtMPY and follow the steps in order.
1. Download the Renewal of Scholarship Application Form attached.
2. Fill out the Google Form.
3. Attach the requirements (please refer to the list indicated in your scholarship form) and the accomplished form, and submit not later than October 5, 2021.
The list of qualified scholars will be posted on December 6, 2021 after the verification and validation of the submitted application and requirements.
Scholarship discounts will be based on the allocation approved by the Office of the President. For further queries and clarifications, kindly email the Office at aspo@usa.edu.ph or call us at 09563494497 (Globe) or 09282482441 (Smart).
<script async src="https://pagead2.googlesyndication.com/pagead/js/adsbygoogle.js"></script>
<!– Horizontal Ad (Fixed) –>
<ins class="adsbygoogle"
style="display:inline-block;width:728px;height:90px"
data-ad-client="ca-pub-5847545824349281″
data-ad-slot="4171787917″></ins>
<script>
(adsbygoogle = window.adsbygoogle || []).push({});
</script>