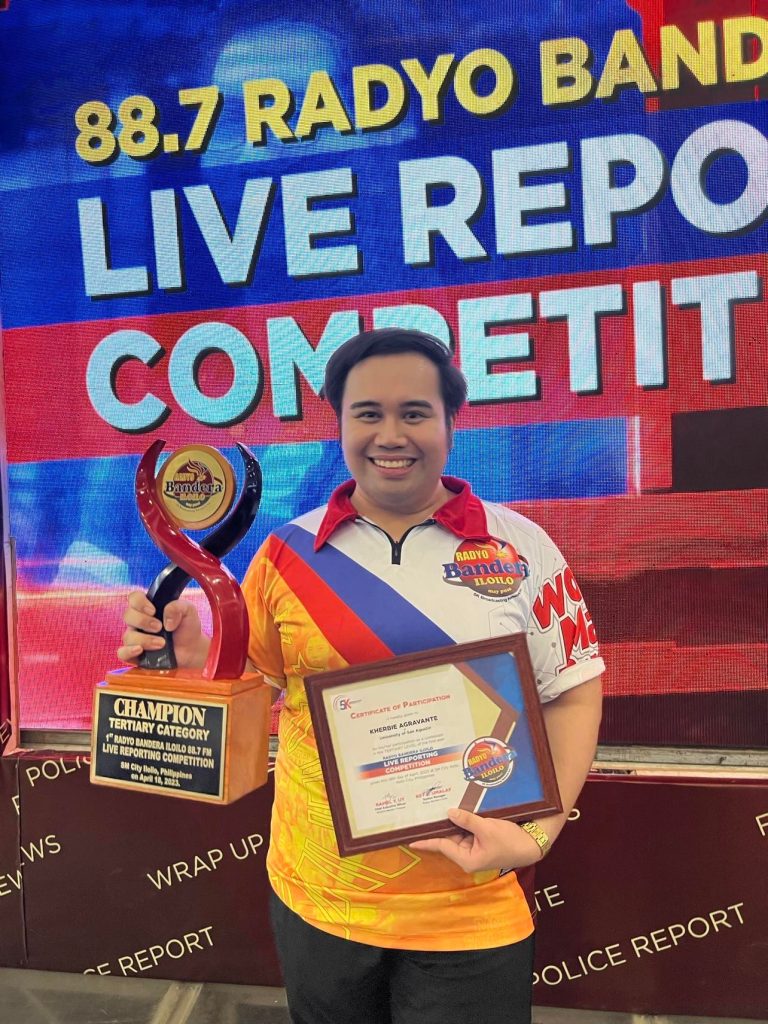 A third-year student from the College of Liberal Arts, Sciences and Education- Bachelor of Arts in Communication Program (AB Com) went home triumphant in the first-ever Radyo Bandera- Iloilo Live Reporting Competition held at SM City Iloilo on April 18, 2023.
Kherbie Agravante was hailed as the Champion of the latest innovation and first-ever live reporting competition of Radyo Bandera Iloilo. Agravante bested seven candidates from different Universities in Iloilo. He was chosen as the school's representative after a screening process.
The mechanics of the competition is to report live in three minutes with the given news headline that they have picked on the spot. They were given three minutes to write their news report beforehand and was interpolated by a news anchor during the live reporting.
He was coached by Ms. Michelle Bayaua, Academic Supervisor of the AB Com, with the assistance of Ms. Jesssa Gange, an alumna of the said program and 2018 ABS-CBN Newscasting Competition First Placer.
#VivaSanAgustin